Seats Available on the USG Winter Break Bus
There are still a few seats available on the Winter Break Bus sponsored by the Undergraduate Student Government.  The bus departs from the Memorial Union Building on Saturday, December 23 at 8:00 AM and travels to East Lansing with stops at St. Ignace, Gaylord, and Clare.  The return bus departs from East Lansing on Saturday, January 13 at 8:00 AM with the same stops along the way.  The cost is $92.75 plus fees; total cost $99.97.
The cost is the same roundtrip or just one way.
To see more details and purchase a ticket online, go to https://www.eventbrite.com/e/2017-winter-break-bus-sponsored-by-usg-tickets-40854121778.  For any questions about the USG Winter Break Bus, please contact USG member and coordinator of the
Winter Break Bus, John Nowosad, at jsnowosa@mtu.edu.
---
Great Lakes Invitational College Hockey
Are you or someone you know going to the Great Lakes Invitational (GLI)  this year? Buy your tickets online through the link below and part of your ticket purchase will go to help the Husky FAN Pantry! Ticket prices remain the same.

WHO: You, your friends, family, alumni, etc
WHAT: Great Lakes Invitational College Hockey
WHERE: Little Caesar's Arena, Detroit Michigan
WHEN: January 1 and 2
WHY: Support the Huskies Hockey Team and the Husky FAN Pantry.  The pantry provides food, meal swipes, emergency food packs, a
nd educational programming to the campus community at no cost.
HOW: Go to this website www.olyent.com/MTUgreeklife and enter the promotion code: MTUGREEKThis fundraiser is sponsored by Michigan Tech's Fraternity and Sorority Life.If you have any questions, please email Rochelle Spencer (raspence@mtu.edu) for Michigan Tech related questions or Lauren Kalinosky (Lauren.Kalinosky@Hockeytown.com) for ticket questions or to purchase tickets over the phone.
---
 Book Buyback and Rental Return
Come into the Campus Store to return or sell back your books. Campus Store Book Buyback and Rental Return is Monday, December 18th through Friday, December 22nd 8:00 am – 5:00 pm.
---
Monday, December 4th – Saturday, December 16th
The holidays are here and that means the 12 Days of Christmas sale is back at the Michigan Tech Campus Store and University Images. Monday, December 4th through Saturday, December 16th, a new sleighful of goodies will be offered each day for you and yours. For that special gift for family and friends that you can't find anywhere else, stop by University Images or the Campus Store. Discover a great selection of outerwear, sporting apparel, souvenirs, and brand new items just for the holiday season. We look forward to you stopping by for warm smiles, holiday cheer, and great deals. For the current and upcoming specials as well as holiday operating hours, check their social media feeds at bookstore.mtu.edu.
---
SDC Holiday Building Schedule
The SDC will have reduced hours December 23 through January 13, but will remain open almost every day. There are plenty of indoor recreation opportunities for family and friends – swimming, skating racquetball, volleyball, basketball. See SDC building schedule.
---
SDC Holiday Programs and Events Schedule
Check out the Holiday Program Schedule for special events and HuskiesFit Programs such as log rolling, public skating, drop-in hockey, Fitbarre and more!
Make the SDC your indoor recreation destination this holiday season. For more information, visit Recreation.
---
Michigan Tech Concert Choir and Superior Wind Symphony Presents:
The Sound from Within Us
The Rozsa Center for the Performing Arts and Department of Visual and Performing Arts present a concert by the Michigan Tech Concert Choir and Superior Wind Symphony titled The Sound from Within Us," an evening of celebratory music, this Saturday, December 16, at 7:30 pm, in the Rozsa Center. The concert celebrates themes of common humanity with varied instrumentation and beautiful texts, and will feature music by American and British composers, including Vincent Persichetti's Celebrations, Lee Hoiby's Hymn for a New Age, Charles Ives' Psalm 90 and Circus Band, and John Rutter's Gloria.  .
According to Michael Christianson, Michigan Tech's Director of Bands, "From the many possible ways humans have invented for making music, groups of singers and wind instrumentalists have in common that the human breath initiates all sounds. Jared [Jared Anderson, Chair, Visual and Performing Arts Department, and Choirs Director] and I first just wanted to make music together, because we like to do different things and this combination is surprisingly rare. There are many more instruments that are struck, bowed, plucked, etc. that are 'inspired by expiration.' And the human voice is the first true musical instrument, the most universal, so it seemed like a logical conclusion to concertize together. Our repertoire focus started out as "American," but we were enamored with some other great musical opportunities. We will offer the work of stellar composers: Charles Ives, Vincent Persichetti, John Rutter, and Lee Hoiby, as well as the words of Walt Whitman. All words in English."
Anderson adds, "The Sound from Within Us celebrates the fact that wind players and singers both create music by using perhaps our most common trait, breath.  The capacity to make beautiful sounds is within us all. The texts of the music that will be performed emphasize what we share as individuals and communities, the need for connection and kindness. It is a great opportunity to hear beautiful music and to celebrate in the midst of the holiday season."
Tickets for The Sound from Within Us are on sale now, $15 for adults, $5 for youth, and no charge for Michigan Tech students with the Experience Tech fee, available by phone at (906) 487-2073, online at mtu.edu/rozsa, in person at the Central Ticketing Office in the Student Development Complex, or at the Rozsa Box Office the evening of the performance. Please note the Rozsa Box Office only opens two hours prior to performances.
---
Zumba Holiday Party
Get on the dance floor and enjoy some healthy holiday cheer. Join Cindy and Allison for a special Zumba Holiday Party. Dress to impress with your most festive holiday colors and get ready to party! Class includes some of your favorite holiday jams, complimentary raffle, surprises, and more!
---
The Waino Wahtera Center for Student Success is Hiring for 2018-19!
Are you looking for leadership opportunities where you encourage the success of other Michigan Tech students?  Com join the staff of the Wahtera Center in the following positions:  OTL (Orientation Team Leader), ExSEL Peer Mentor, Academic Success Coach, Commuter Assistant, Success Course Peer Teaching Assistant, Transfer Student Assistant.
To apply for any of these positions, you must attend one of the following info sessions to obtain an application.
January 16, 2018 — 6:05 pm, Fisher 139
January 19, 2018 — 3:05 pm, Fisher 135
If you have any questions, please email:  success@mtu.edu
---
HuskyFit has New Programs
HuskyFit is excited to announce the expanded options of wellness services available at the SDC. Take advantage of these great new programs today!
– One on One Therapeutic Yoga – Improve health and movement through one on one personal postural analysis screening, functional movement assessments and a Yoga practice customized to meet your specific needs.
– Personal Health Coaching – A free consultation followed by a 3 month program to guide, support and educate clients to make long lasting, sustainable lifestyle changes.
– Personal Training – Certified trainers work with you to help you meet your fitness goals from losing weight or gaining muscle to increasing strength or training for a marathon! Single and partner packages available.
– Nutrition classes – Bring your lunch and learn some nutritional health tips.
– Meditation – Increase focus and attention, become more resilient to stress, strengthen your immune system and more through the practice of meditation.
Don't forget the variety of HuskiesFit group fitness options available 7 days a week! We are happy to continually update our program offerings to meet the needs of our community!
Employees, use your remaining 2017 TechFit monies as a form of payment for HuskiesFit Programs!
For more information, visit HuskiesFit Programs.
---
Faculty Present Listening to Parks, an NEA Imagine Your Parks Project 
What do you hear when you walk in the woods? What are the natural sounds and rhythms of the forest? The lakes? The skies? Christopher Plummer, Libby Meyer, and Kent Cyr, faculty members in the Visual and Performing Arts Department of Michigan Tech, with artist Steve Brimm, and artists from area schools, open a multimedia and soundscape installation as a part of their Listening to Parks project, with a reception on Saturday, December 2, at 5:00 PM in the Rozsa Gallery A-Space, to explore those questions. Listening to Parks is an Imagine Your Parks project, an immersive installation based on collected images, video, and audio recordings from the Lake Superior National Parks: Keweenaw National Historic Park Isle Royale National Park Apostle Islands National Lake Shore Pictured Rocks National Lake Shore Grand Portage National Monument.In May, the National Endowment for the Arts (NEA) and the National Park Service (NPS) announced $1,067,500 in support of 50 Imagine Your Parks grants in 27 states, including an award of $20,000 to Michigan Technological University to support Listening to Parks. The installation has been touring sites in the Upper Peninsula region, culminating in this exhibition. The reception and exhibition are free and open to the public. Please visit the Listening to Parks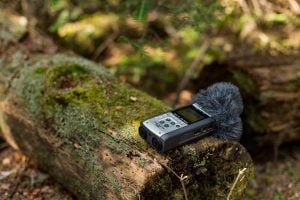 website for more details.  Follow "Imagine Your Parks" on Twitter @NEAarts and @NatlParkService, #ImagineYourParks #NEASpring16. The exhibit will be on display December 2 – 22 and Jan. 16 through January 26, 2018. Gallery hours are 8 am – 8 pm M-F and Sat 1:00 pm – 8:00 pm. Michigan Technological University is an Equal Opportunity Educational Institution/Equal Opportunity Employer, which includes providing equal opportunity for protected veterans and individuals with disability.
---
SPRING 2018 INTRAMURAL SPORTS SCHEDULE IS NOW POSTED ON IMLEAGUES
Basketball: Deadline on January 19th @ 8:00 am
Wallyball: Deadline on January 19th @ 8:00 am
Bowling: Deadline on January 22nd @ 8:00 am
Billiards Tournament: Deadline on January 26th @ 8:00 am
Table Tennis Singles Tournament: Deadline on February 2nd @ 8:00 am
Table Tennis Doubles Tournament: Deadline on February 2nd @ 1:00 pm
Co-Rec Doubles Racquetball: Deadline on February 5th @ 5:00 pm
Register your team at www.imleagues.com/MTU
– For more information:  E-mail imsports@mtu.edu
---
Nutrition Workshops are now available through HuskiesFit Programs! (2) four-week sessions, "Eating for Energy" and "Weigh Less & Live More". Join Kero Tuesdays at 12 pm. Bring your lunch and pick  up some health tips to get you on the right track!

---

Look for these signs around campus and submit your feedback for a chance to win a free coffee!