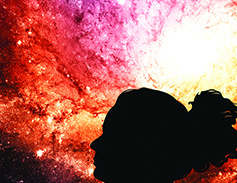 Michigan Tech Theatre Company will hold auditions next week for two show to be performed in the Fall Semester.
Auditions for both plays will take place at 7 p.m. on Wednesday, Aug. 31 and Thursday Sept. 1, in the McArdle Theatre, second floor of the Walker Building. Call backs will be held as needed.
"Silent Sky" by Lauren Gunderson:
Both Science and fiction, "Silent Sky" blends the discovery of how to measure the universe with the essence of the discover's life story. Set against the turmoil of the cry for social justice at the beginning of the 20th century, the chronicle of Henrietta Leavitt counterpoints the power of a passion for work with the desire for love and family. Five parts – four women and one man.
Six Performances, October 13-15 and 20-22. Rehearsals will take place Sunday through Friday evenings. All actors will not be required at all rehearsals. No preparation is required for auditions which will include games and reading from the script.
"The Resistable Rise of Arturo Ui" by Bertolt Brecht.
This dark comedy, set in '30s Chicago, tells the story of a strongman's rise to the head of the Cauliflower Turst that has many parallels around the world today.
Written as a parable about Hitler's rise to power, the story applies to any situation in which a charismatic leader exploits the economic fears of the little guy to seize more and more power.
There's jazz, gun-molls, shady backroom deals and lots of dark laughs.
There are parts for three or more women (up to six possible) and 19 or more men (up to 30 possible … one singing part—baritone preferred). There are also two gender-irrelevant roles.
No monologues required for audition, just come ready to read and dressed for movement. No previous experience required. There will be three performances Nov. 10-12.