This snippet will create a grid of thumbnail images that pop up into a scrollable gallery when a thumbnail is selected. The large image in the gallery will display the caption.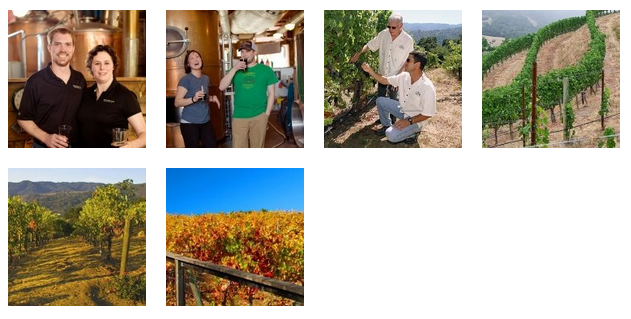 Using the Image Editor sidebar gadget crop a 170 Square and an 800 Banner, 1024 Feature, or 1600 Feature for each image.
Insert the 170 Square size image in the Image field.
Enter the accompanying caption in the Caption field to the right of the image. Captions can only be text.
If you are including more than three images, press the Tab key to get more fields. If you do not crop an 800, 1024, or 1600 image in addition to the 170, the thumbnail will not show up.