Image captions make your content more engaging, provide additional information to your readers, and can also boost your search engine optimization (SEO). They provide additional context when readers skim your post and could encourage people to read your content more fully. Just like anything else, don't overdo it. Add captions where it is appropriate and provides more information to the user.
When uploading a new image to the Media Library, selecting an existing image from the library, or editing an image in the library or within a post, look for the "Caption" field in the image details. Enter your text in that field.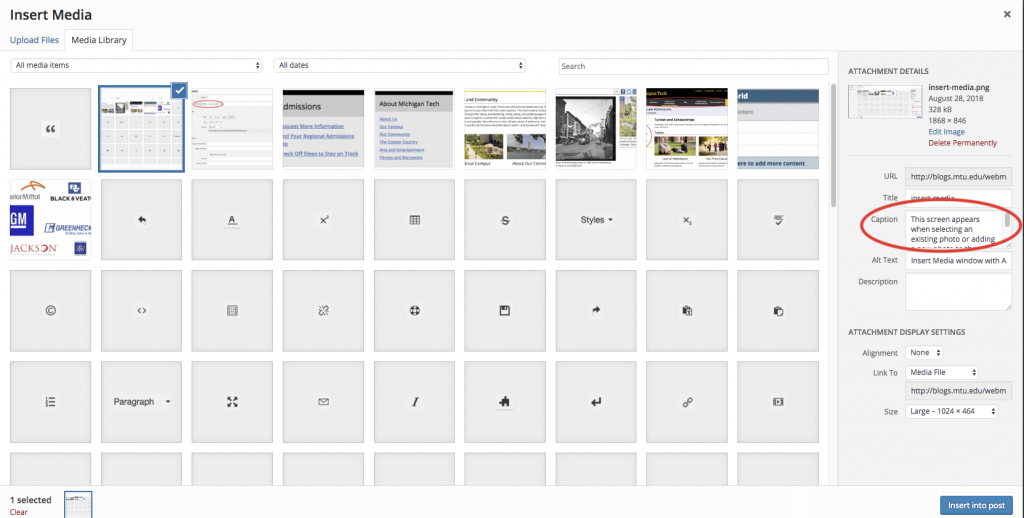 This text is saved with the image and reused when that image is inserted into additional posts.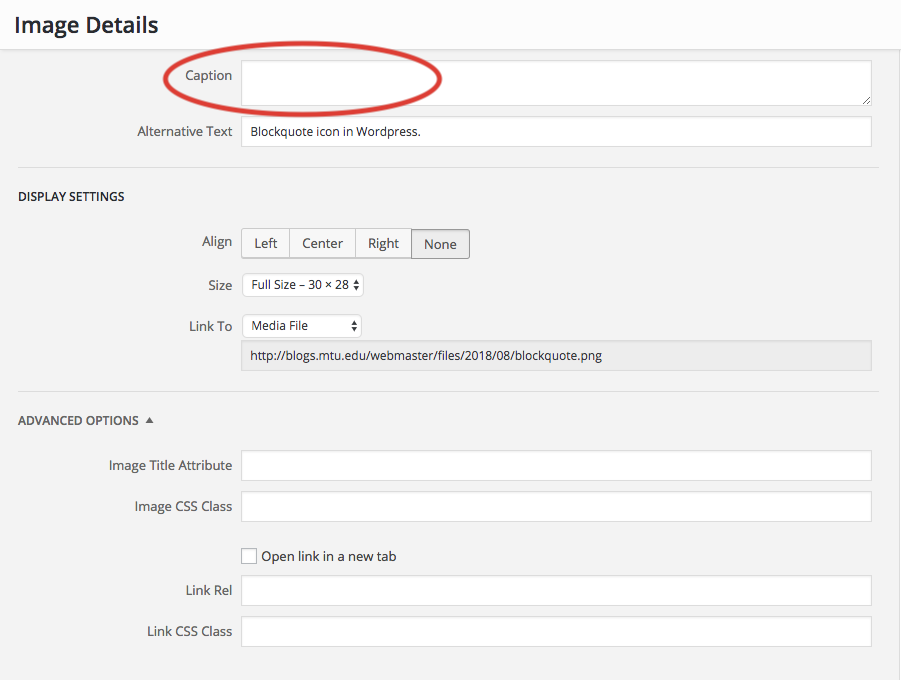 This text is not saved with the image and only used for the instance of the image you are editing.