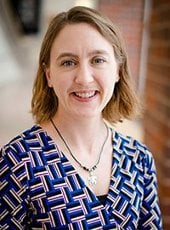 Caryn Heldt (ChE) and her collaborators Christian Nwamba and Barbara Radecki from Wayne County Community College were awarded second place in the Best Paper Competition at the 2018 ASEE North Central Section Conference at the University of Akron on March 24. This work was based on Heldt's NSF CAREER Educational Plan.
Heldt's group presented "Environmental research to engage community college students."
Extract: In order to better serve the students that desire a four-year degree and to increase their knowledge of job opportunities with different four-year degrees, a research project was created between a university and a community college. The community college students take weekly water samples over the course of a summer project and test the water for biological and chemical components. This is the first time these students have been exposed to an open-ended laboratory without known results.