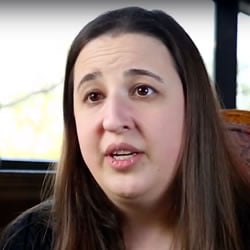 Love of plants and problem-solving drives bioenergy researcher Rebecca Ong
Growing up, Rebecca Ong was one of the youngest garden club enthusiasts in northern Michigan, a science-loving kid who accompanied her grandparents to club events like "growing great gardens" or "tulip time." When she wasn't tending the family garden, she was mucking about in nature, learning from parents who had both trained as foresters.
"My parents really instilled in me the importance of conservation," says Ong, an assistant professor of chemical engineering at Michigan Technological University and researcher at the Great Lakes Bioenergy Research Center (GLBRC). "From an early age, I had this idea of sustainability and the importance of finding sustainable sources of energy."
Read more and watch the video at Great Lakes Bioenergy Research Center News, by Krista Eastman.
New Funding
Rebecca Ong (ChE/SFI) is the principal investigator on a project that has received a $32,050 research and development grant from the University of Wisconsin-Madison/Department of Energy. The project is titled "Great Lakes Bioenergy Research Center."
This is the first year of a potential five-year project totaling $1,316,434.
By Sponsored Programs.