---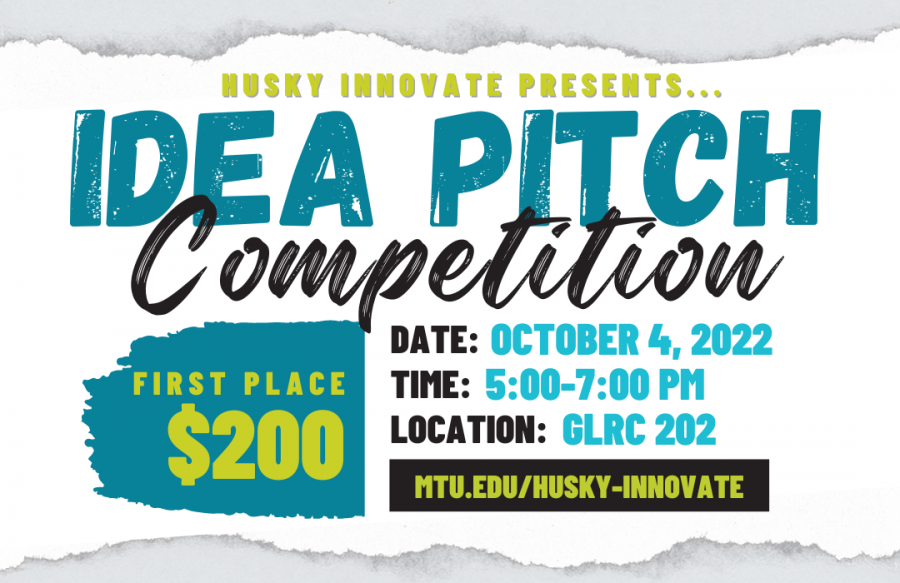 Do you have an innovative idea that could disrupt the status quo and "business as usual"? Pitch your idea at the Idea Pitch Competition. Each contestant will have two minutes to share their idea in an interactive community setting.
The Idea Pitch Competion will take place on October 4, 2022, from 5-7 p.m., in GLRC 202.

Judges will vote to select top pitches and award cash prizes to the top contestants:
First place: $200
Second place: $100
Third place: $50
Honorable mention: $25 (two prizes offered)
Audience favorite: $25
This event will be hosted in the GLRC from 5:00-7:00 pm. Snacks will be available. Contact: huskyinnovate@mtu.edu with any questions.
Whether you are pitching or joining us as an audience member, please register by 10/2.