---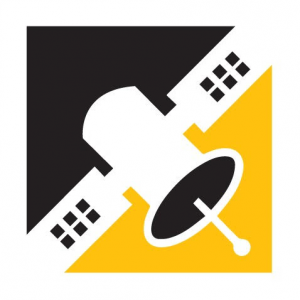 The Michigan Tech Aerospace Enterprise has started its recruitment round for the Spring 2023 semester! If you are interested in the design, test, and integration of space systems, please read on to learn more about how to join our team.
Information Session
There will be two in-person Information Sessions during Week 8 of this semester, details of which are shown below.

Information Session A: Wednesday, October 19th from 6:00 PM to 7:00 PM in M&M U113
Information Session B: Thursday, October 20th from 6:00 PM to 7:00 PM in M&M U113

Please note that the information sessions are identical and only one must be attended. All times above are given in Eastern Standard Time (EST).
Overview
The Michigan Tech Aerospace Enterprise is a collection of research, development, and educational laboratories dedicated to advancing U.S. Space Technology. Doctoral research students build and test plasma thrusters that are used to propel satellites as large as a school bus and as small as a smartphone. Undergraduate design, build, and fly small satellites in collaboration with agencies such as NASA and the Department of Defense. Faculty experts push the limits of what is possible to solve problems and engineering challenges for government and industry customers.

The Aerospace Enterprise accepts members of all majors, and no prior experience is required. Please note that the number of open positions varies from semester to semester and is dependent on current enrollment. Please see below for application instructions.
Objectives
1) Educate the Future Leaders of the Aerospace Industry by providing undergraduate students hands-on Space Systems Engineering project experience through the design, test, and integration of spacecraft.
2) Advance U.S. Space Technology by solving real-world, challenging problems. The satellites we build aren't just science projects. They are real satellites, with real missions, and are directly relevant to current U.S Military and NASA strategic goals and needs.
Application Process
Before applying for the Aerospace Enterprise, please review the application requirements shown on our website and attend one of the Information Sessions shown above. Once you have attended one of the sessions, the application process begins by going to our website and filling out the application form, which will open at the conclusion of Information Session A. In addition to entering your personal information, you will be asked to respond to a few short questions and to upload your latest résumé. After filling out the application form, you will periodically receive emails to update you on your application status. More information about the process can be found in the application form.
Applications for the Spring 2023 semester will close at 11:59 PM EST on Sunday, October 30th. Make sure to complete the application form by that date if you would like to be considered for the coming semester. Please feel free to contact aerospace@mtu.edu with any questions or concerns.