---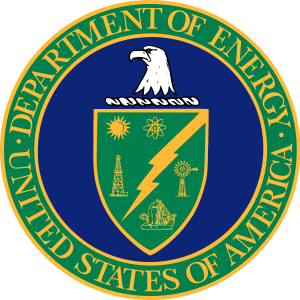 by Graduate School
The Graduate School is providing essay writing support for current and prospective graduate students who wish to apply for the U.S. Department of Energy (DOE) Scholars Program.
Description:
The DOE Scholars Program is designed to attract talented undergraduate students, graduate students and recent graduates to research, technical and professional opportunities within the U.S. Department of Energy and organizations that support the DOE mission. Applications are accepted from candidates from a wide range of disciplines, including:
Business
Communications and Graphics Design
Computer, Information and Data Sciences
Earth and Geosciences
Engineering
Environmental and Marine Sciences
Life Health and Medical Sciences
Mathematics and Statistics
Other Non-S&E (see solicitation for details)
Other Physical Sciences (see solicitation for details)
Other S&E-Related (see solicitation for details)
Physics
Social and Behavioral Sciences
As a participant in the DOE Scholars Program, you will have the opportunity to explore a federal career with DOE and gain a competitive edge as you apply your education, talent and skills in a variety of settings within the DOE complex.

Duration:
Most appointments for this solicitation will be for 10 weeks during the 2023 summer. However, longer-term appointments may also be offered depending on the availability of the participant and the hosting facility. Appointments can start at any time during the year at the discretion of the DOE sponsoring office. Appointment extensions may be granted based on the needs of the sponsoring office and the candidate's availability.
Benefits:
Participants will receive $750 per week plus a potential travel and training allowance.
Qualifications:
The DOE Scholars Program is open to all students and recent graduates who meet the following qualifications:
Be a U.S. Citizen at the time of application.
Be 18 years of age or older by desired start date.
Meet one of the following conditions:

Be enrolled as an undergraduate or graduate student at a U.S. accredited institute of higher education.
Have completed an undergraduate (B.A., B.S. or equivalent) or graduate (M.S., DVM, Ph.D., M.D. or equivalent) degree within five years of the desired start date.
Be a U.S. military veteran who has been honorably discharged and/or who has been medically discharged because of a service-connected disability and who received a college degree in an appropriate discipline within 10 years of the desired start date.
Those who have completed a qualifying certificate program within one year of the desired start date are also eligible for a postgraduate appointment. The qualifying certificate program must be offered by an accredited academic institution; must require a minimum of 30 semester credit hours or the equivalent; must be in an appropriate science, technology, engineering or math discipline; and should be related to or complement a prior degree earned (bachelor's degree or higher).

Must be pursuing a degree or have a degree in a science, technology, engineering, or mathematics (STEM) discipline or a field that supports the DOE operations mission, including but not limited to communications, management, business and law.
Application Deadline:
The application deadline is Jan. 23 at 8 a.m. Eastern Standard Time.
Visit the DOE Scholars Program website for additional information. Questions? Contact Sarah Isaacson at sisaacso@mtu.edu.