---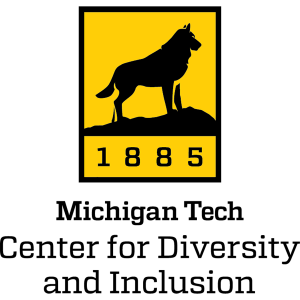 The Michigan Tech Center for Diversity and Inclusion is proud to announce the 34th Annual MLK Jr Day Celebration on January 16, 2023. Several events are planned leading up to the day and beyond. Students can also access this information via the MLK Website.
Student Service Project
Local elementary schools, 10 a.m.–Noon
Michigan Tech will support the local elementary school students by reading a MLK book to students around the community.
To sign up: https://forms.gle/u7sWKEu3kPEjVA9g8
Interfaith Prayer Vigil and Peace March
Van Pelt and Opie Library, Noon
The Van Pelt and Opie Library will host a Prayer Vigil where our religious communities on campus will read excerpts from Dr. King's works. Following the event, we are inviting the campus community to meet at the Husky statue at 1:00 p.m. to gather for a peace march across campus.
To sign up: email Rob Bishop (rmbishop@mtu.edu)
MLK Banquet
Rozsa Lobby, 5:30 p.m.
Keynote address by Dr. Tayloria Adams.
To sign up: https://forms.gle/yNMNx2366hMEjRobA
Student Art Exhibit, Jan. 11–23
Van Pelt and Opie Library
The Van Pelt and Opie Library will feature an MLK exhibit along the curved wall in the Opie Reading Room. This year, all students are invited to create a digital or physical art poster for display.
The exhibit will also feature an interactive "I have a dream" poster, as well as a dedicated letter-writing service space for students. Any time during the exhibit, students can stop by and write letters to a local community organization or Letters of Love, a nonprofit organization that provides support for families who have been displaced by the turmoil in Ukraine.