---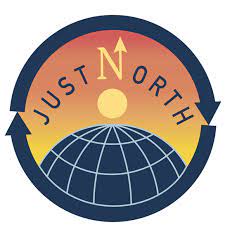 Would you like to earn some cash while gaining valuable research experience? Do you have prior experience building websites or web-based applications? If so, we are looking for students to join our research team to help us develop a new negotiation tool for a multi-institutional European Union-funded research project called JUSTNORTH (click here for more information about the project).
The goal of our project is to design a tool we are calling JUSTscore that can be used to evaluate and facilitate the planning and negotiation of economic development activities in the Arctic region from a more just, ethical, and sustainable perspective. Dr. Mark Rouleau of the Social Sciences department here at Michigan Tech, who has a background in Computer Science and Computational Social Science, will supervise your work. You will also have the opportunity to work with the Principal Investigators of JUSTNORTH, Dr. Roman Sidortsov of the Social Sciences department at Michigan Tech, Corine Wood-Donnelly of the Social Sciences department at Nord University in Bodø, Norway, and Arctic research specialist Dr. Joan Nymand Larsen of the Stephenson Arctic Institute in Akureyri, Iceland. You may even get the opportunity to present your final product at an upcoming project conference in Europe with all expenses paid. Your work is essential to helping us transition our vision of JUSTscore into a useable web-based product.
Please contact Dr. Mark Rouleau (mdroulea@mtu.edu) if you have any questions about this opportunity or to express interest in joining our team. An email outlining what interests you about the project and why you think your background is a good fit for what we are seeking is all that is required to apply for this position. We would like to fill this position as soon as possible, so please reach out as soon as you can.
See the requirements and scope of work in the flyer below.