---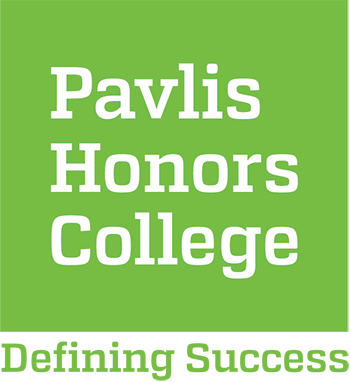 by Pavlis Honors College
Michigan Tech's Pavlis Honors College invites undergraduate researchers and scholars from all colleges to submit for presentation at the 2023 Undergraduate Research & Scholarship Symposium.
The symposium gives undergraduate students the opportunity to present posters describing completed or ongoing research and receive feedback from faculty judges. This event is an excellent learning experience and showcases the great undergraduate research and scholarship occurring at Michigan Tech.
The Undergraduate Research & Scholarship Symposium will take place March 24 in the Rozsa Lobby, coinciding with Michigan Tech's Preview Weekend. The symposium is a great way to share the exciting research projects going on across campus with high school students who are considering attending Michigan Tech.
Research submissions are due Feb. 7 at 11:59 p.m.; please encourage your students to register and submit their work.
To submit, visit the Undergraduate Research & Scholarship Symposium webpage and follow the instructions provided. It is recommended that applicants save their text in a document and copy the required information into the submission form.
Submissions will be reviewed by Pavlis Honors College staff and confirmation of acceptance will be sent by March 6. In the event that more submissions are received than space in the Rozsa Lobby allows, it is possible that some will not be accepted.
Questions can be directed to Chris Hohnholt at cahohnho@mtu.edu. We look forward to seeing your submissions and presentations!