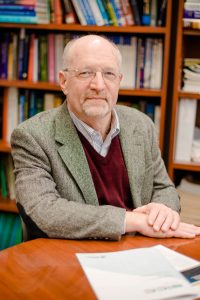 By Garrett Neese, Staff Writer, Daily Mining Gazette, February 11, 2019
HOUGHTON — Michigan Technological University is planning to add a college of computing.
The Tech Senate heard the first public presentation on the college from Daniel Fuhrmann, chairman of the Department of Electrical and Computer Engineering and member of the Data Revolution and Sensing Task Force.
The college idea had come out of a Computing Information Sciences working group last year, which identified a lack of addressing the rise of cybertechnology at Tech, Fuhrmann said.
The objective is to bring computing up to the same level of recognition and visibility as Tech's engineering, Fuhrmann said.