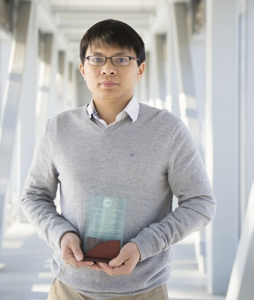 Bo Chen (CS/CyberS) was featured in the article "2019's States Most Vulnerable to Identity Theft & Fraud," published October 16, 2019, in WalletHub.
Link to the article here:https://wallethub.com/edu/states-where-identity-theft-and-fraud-are-worst/17549/#expert=bo-chen
Based in Washington DC, WalletHub is the first-ever website to offer free credit scores and full credit reports that are updated on a daily basis. The company also hosts an artificially intelligent financial advisor that provides customized credit-improvement advice, personalized savings alerts, and 24/7 wallet surveillance, supplemented by reviews of financial products, professionals and companies.