by Pavlis Honor College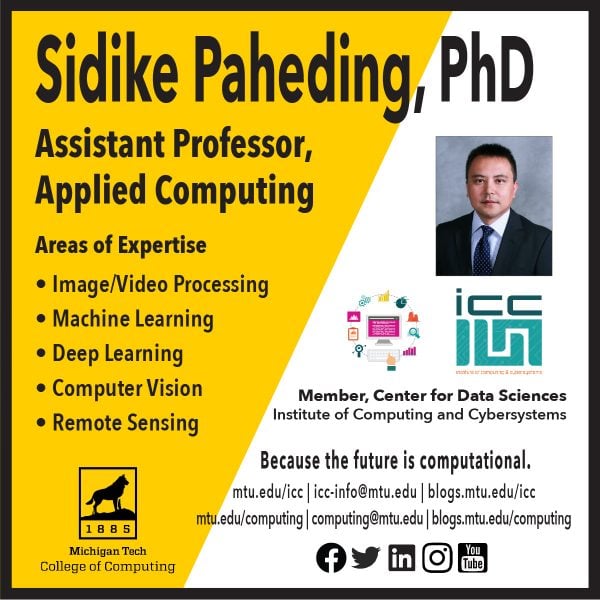 Michigan Tech students, faculty and staff members received awards totaling $95,175 in funding through the Michigan Space Grant Consortium (MSGC), sponsored by the National Aeronautics and Space Administration (NASA) for the 2021-2022 funding cycle.
Among the recipients is Assistant Professor Sidike Paheding, Applied Computing, who received an award in the pre-college outreach and research seed program.
Read the Tech Today announcement of all the Space Grant winners here.
Paheding is a member of the Center for Data Sciences research group of the Institute of Computing and Cybersystems (ICC).