NEWS
1. Student Leadership Award Nominations Closing on 3/20 at Noon
The Student Leadership Awards are open for nominations but the deadline for the following awards is approaching.
Deadline for nominations- Friday, March 20 at Noon
Exceptional Community Service Project, Exceptional Enthusiasm as a Student Leader, Student Organization of the Year, Exceptional Program of the Year, Clair M Donovan, Student Employee of the Year, Student Organization Advisor of the Year, Most Improved Student Organization, Rising Star of the Year, Exceptional Leadership in Student Governance, and Outstanding Future Alumni .
Please visit the website to make your nomination today! Please contact Student Activities if you have any questions regarding these awards.
---
ENTERTAINMENT AND ENRICHMENT
2. March Arts at Michigan Tech

---
4. 'Exersnoccer' 3 on 3 Tournament
MTSF is hosting an event on March 28. It is called "Exersnoccer". It is a 3 vs 3 soccer tournament in the snow playing with exercise balls.
The registration form can be turned in March 16-20, 2015 at the MTSF office in Alumni House  between 11:00 AM and 1:00PM or Tables outside of Wadsworth Dining Hall (4pm -6pm)
If you have anymore information feel free to contact Elizabeth Weaver at eawaters@mtu.edu or Libby Welton at lswelton@mtu.edu.
---
WORKSHOPS/MEETINGS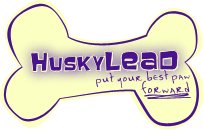 5. HuskyLEAD Session, Lean Leadership: Achieving Leadership Excellence Using Lean Principles
Please join Student Activities for the last HuskyLEAD for the academic year, "Lean Leadership: Achieving Leadership Excellence Using Lean Principles," on Tuesday, March 17, 2015 at 6:00 PM for one hour only in the Memorial Union Building Ballroom B2 & B3.
Any student who has participated in 4 or more HuskyLEAD sessions during Spring 2015 will be entered into a prize drawing, so be sure to pick up your punchcard on Tuesday at the workshop!
HuskyLEAD is a series of professional development workshops geared toward student organization leaders, however, all students are welcomed and encouraged to attend. HuskyLEAD is sponsored by Student Activities and is free of charge. If you have any questions or comments, please contact Maryann Wilcox, coordinator of student activities, at 906-487-2402 or mawilcox@mtu.edu.
6. Reminder: Spring 2015 Academic Success Workshops
Waino Wahtera Center for Student Success is hosting Academic Success Workshops. All sessions are at 5:00 PM in Admin 404 unless otherwise noted. Registration not required. (For groups sending more than 5 participants, please contact hsimpson@mtu.edu.) Tuesday, March 24: Testing, testing: 1, 2, 3, 4 (second offering) Do you ever feel like you know the course material but can't translate it to a successful exam grade? Learn effective preparation and test taking strategies.
---
7. Environmental Justice Day Speakers and Reception
Please come join Wilma Subra and Jessica Koski (third speaker TBA) for Michigan Tech's first ever Environmental Justice Day!
Mrs. Subra provides technical assistance to citizens, across the United States and some foreign countries, concerned with their environment by combining technical research and evaluation. This information is then presented to community members so that strategies may be developed to address their local struggles. She has just completed a seven year term as Vice-Chair of the Environmental Protection Agency National Advisory Council for Environmental Policy and Technology (NACEPT), a five year term on the National Advisory Committee of the U.S. Representative to the Commission for Environmental Cooperation and a six year term on the EPA National Environmental Justice Advisory Council (NEJAC) where she served as a member of the Cumulative Risk and Impacts Working Group of the NEJAC Council, and chaired the NEJAC Gulf Coast Hurricanes Work Group.
Mrs. Subra holds degrees in Microbiology/Chemistry from the University of Southwestern Louisiana. She received the MacArthur Fellowship "Genius" Award from the MacArthur Foundation for helping ordinary citizens understand, cope with and combat environmental issues in their communities and was one of three finalist in the Environmental Category of the 2004 Volvo for Life Award. She was selected in 2011 as one of the 'Lifetime Remarkable Woman' and most recently won the 2011 Global Exchange, Human Rights Award for her ongoing work with the BP Oil Spill and the communities affected by it.
Jessica Koski is Ojibwe from the Keweenaw Bay Indian Community. Jessica is an alumna of Michigan Technological University where she received a Bachelor's Degree in Social Sciences in 2009. After Michigan Tech, Jessica earned a Master's Degree in Environmental Management from the Yale School of Forestry & Environmental Studies. At Yale, Jessica's focal area was Social Ecology and Environmental Policy, and her research examined indigenous environmental justice issues and activism in the western Great Lakes region.
Jessica currently works for the Keweenaw Bay Indian Community's Natural Resources Department as Mining Technical Assistant. In this role, she is working to build the capacity of her tribal community to address mining in the Lake Superior basin and Upper Peninsula. From 2011-2014, Jessica also served on the National Environmental Justice Advisory Council's Indigenous Peoples Working Group. In addition, Jessica has been engaged as a community activist on mining issues for about eight years which has included organizing regional forums, assisting grassroots efforts, raising concerns at corporate shareholder meetings abroad, and elevating indigenous rights issues to the United Nations.
The main event will be held March 19th, 4:30-6:45 pm in the MUB Ballroom B. There will also be a reception in the GLRC on March 18th at 5:30 pm, and Wilma will also be available earlier in the day for other meet and greets.
At the panel, we will be discussing what environmental justice is, how that impacts career decisions, and ethics in science.
This event is supported by the Parent's Fund of the Michigan Tech Fund, Students for Environmental Sustainability, the Center for Science & Environmental Outreach and the Biology Department.
For more information contact Nicolette Slagle at nmslagle@mtu.edu