THE MICHIGAN TECH LODE STUDENT NEWSPAPER

 
http://issuu.com/michigantechlode/docs/final_11052015

---
ENTERTAINMENT & ENRICHMENT
Late Night Programming Presents Dakaboom on 11/7
Mark your calendars because you don't want to miss this unique show on Saturday, November 7 at 10:00 PM in the MUB Ballroom.
What is Dakaboom??
[youtube]https://youtu.be/ETz_AfdOcv4[/youtube]
---
Game Night with Rotaract
Come enjoy some stress relieving games with Rotaract on Sunday, November 8 from 6-8PM in Fisher 230. There will be board games and a wii!
Bring your own snacks!
For more information please contact Erin at eknoeck@mtu.edu.
---
The African Students Organization presents "Waka Waka Night"
A thrilling and an exciting evening of rigorous dance steps accompanied by contemporary African sounds from all over the continent. Have you always really wanted to dance to something different? Then show up at the SDC come Saturday, November 7 in your workout clothes and footwear ready to dance! Time is 6:00PM sharp! This would cover a 45-minute workout session, a 15-minute workshop on some selected dances, and a refreshment session afterwards, featuring our famous Iced Hibiscus Tea drink.
Contact efplange@mtu.edu to RSVP. See you there!
---

Khana Khazana Serving Korean Food
Dining Services has teamed up with international students from across campus to bring you Khana Khazana (food treasure).  International students make authentic ethnic foods from their homes and share them with you every Friday during the academic year at the Food Court in the Memorial Union from 11:00 am until 1:30 pm.
On the menu this week is Korean Beef BBQ a delicious blend of BBQ beef rolled up in a leaf of lettuce with rice and hot pepper paste. Sidedished include Gaji-namul a simple yet delicious side dish made of eggplant. Also serving, Kimchi, a traditional dish of fermented vegetables.
 A full meal costs $6.95 and includes a fountain drink.  Individual items are available for $2.50 each.  See the latest information on Khana Khazana by joining our Facebook Group.
COMING UP:
November 13: Moroccan Cuisine
---
See New York's "Reigning String Quartet" ETHEL at the Rozsa Center
What's the music like? Expect post-modern classical, with a bit of twangy-folk-fiddle sound thrown in. Should be a great concert, beautiful music with very cool videography based on the 1970's "Project Documerica." Experience the electrifying concert ETHEL: Documerica at the Rozsa Center for the Performing Arts tomorrow, Friday, November 6, 2015 at 7:30 PM.
Acclaimed as "unfailingly vital" (The New York Times), "brilliant," "downtown's reigning string quartet" (The New Yorker), and "one of the most exciting quartets around" (Strad Magazine), ETHEL invigorates the contemporary music scene with exuberance, intensity, imaginative programming, and exceptional artistry. Documerica features video projections that parallel the music, based on the 1971 Environmental Protection Agency's Project Documerica photographs, which capture America's sometimes fabled, sometimes fraught relationship to its land. The imagery of Project Documerica is the inspiration for ETHEL's Documerica, which taps the archive's rich evocation of time and place and brings its visual and emotional impact into dialogue with the 21st century. With Documerica, ETHEL invites audiences to contemplate individual and collective connections, action, and responsiveness to environmental and social challenges revealed through the repurposing of this distinctly American archive through the unifying language of art. Tickets for ETHEL: Documerica are on sale now, $19 for adults, $10 for youth, and no charge for Michigan Tech students with the Experience Tech fee. Advance reserved seating is now available, please order tickets early! Tickets are available by phone at (906) 487-2073, online at Rozsa.mtu.edu, in person at the Central Ticketing Office in the Student Development Complex, or at the Rozsa Box Office the evening of the performance.
---
The Nutcracker at the Rozsa
Rehearsals are underway for The Nutcracker! Aspiring dancers from many area schools: Houghton, Hancock, Baraga, Lake Linden Hubbell, CLK, Michigan Tech, Gogebic and others; have been training and rehearsing for their upcoming performances of "The Nutcracker."  Young dancers will take the stage to create this magical Christmas fairytale with the Minnesota Ballet and Keweenaw Symphony Orchestra on Dec. 4 -5, 2015 at the Rozsa Center for the Performing Arts. 
Tickets are on sale now, $25 for adults, $10 for youth. Special for the Nutcracker performances only, a $55 "family package" includes two adults and two youth tickets, and additional youth tickets can be added on for $6 each. No charge for Michigan Tech students with the Experience Tech fee. Advance reserved seating is now available, please order tickets early! Tickets are available by phone at (906) 487-2073, online at Rozsa.mtu.edu, in person at the Central Ticketing Office in the Student Development Complex, or at the Rozsa Box Office the evening of the performance.   
For the list of names and more details please see the attached press release or visit 
rozsa.mtu.edu
.
---
 MEETINGS, WORKSHOPS & LECTURES
HuskyLEAD – Marketing & Social Media – Tips & Tricks
The next HuskyLEAD will be held on Tuesday, November 10 at 6PM in the Memorial Union Building Alumni Lounge. The topic will be "Marketing & Social Media – Tips & Tricks." Learn to better market yourself, your organization, and your events. We will cover ways to utilize social media to your advantage while attracting followers and engaging audiences. The presenter will be Jessie Stapleton, Student Activities.
HuskyLEAD is a series of hour-long workshops designed to develop the personal, academic, professional and organizational leadership skills of Michigan Tech students. All students are welcome and there is no fee to attend. If you have any questions, comments or ideas for future HuskyLEAD sessions, please contact Maryann Wilcox, Student Activities, at 906-487-2402 or mawilcox@mtu.edu.
---
Railroad Engineering and Activities General Business Meeting
The Railroad Engineering and Activities will be having our third General Business Meeting of the semester on Tuesday (11/10) at 7:00 PM in Fisher 131. We will be discussing more on the 2016 AREMA Conference in Orlando, Florida! We will also touch more on what the AREMA Conference is all about, and what it takes to join us for next year. Students will also be sharing their research projects, so this should be a pretty action packed meeting!All majors are welcome to join us! FREE subs and pop!
---
Discussion: Should we Save the Wolves of Isle Royale?
Should we save the wolves of Isle Royale? What the interested public thinks and why." By Michael Paul Nelson, Professor of Environmental Philosophy and Ethics, Oregon State University.All are welcome to join us in on Thursday, November 12 in Fisher Hall, Rm 138 at 6 PM. Professor Nelson will be discussing the topic of wolf restoration on Isle Royale, along with public opinion on the matter.Our goal is to fill the room, so come show your support and enjoy a thought provoking presentation!Sponsored by the Michigan Tech Student Chapter of the Wildlife SocietyFor more information, contact Randee Wlodek at rrwlodek@mtu.edu.
---
CAMPUS NEWS
Study Abroad, the Ultimate Adventure
Interested in Study Abroad? Come and learn about Study Abroad in Asian countries on Monday, November 16 from 6-8PM in the MUB Ballroom.
For more information please contact Leah Humphries at lmhumphr@mtu.edu.
---
SDC Public Skating cancelled on Sunday, November 8 (6:30-9PM).
---
Winter Carnival Events Applications New Open
Winter Carnival Queens, Stage Revue, and Month Long Statue applications are now open. They can be accessed through this link http://www.mtu.edu/student-affairs/interests/organizations/bluekey/winter-carnival/participate/ 
---
HEALTH, WELLNESS & SPORTS
Zumba for Kids
---

Group Fitness Instructors Needed
Please visit the website, HuskiesFit Programs Group Fitness Instructor Info, for more information on becoming a fitness instructor  for Michigan Tech recreation.
---
CAREER SERVICES
This Week From Career Services
---
REMINDERS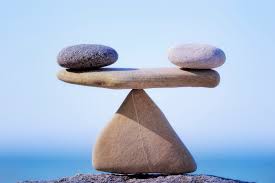 Unplug Through Guided Meditation
Feeling stressed? Unable to concentrate? Never ending to-do list? Take time for yourself at Unplug! An instructor will lead you through guided meditation and functional movement to improve concentration, circulation, mobility and productivity. Reward your body and mind and give yourself time to just BE. Open to all students, faculty and staff. Remaining Fall Unplug! Sessions:
Nov. 12, 

12:05-12:25 p.m.

 and 12:35-12:55 p.m., MUB B001

Dec. 3, 

12:05-12:25

 p.m. and 12:35-12:55 p.m. MUB Ballroom B1
---
LeaderShape Applications are Now Open
LeaderShape 2016 will take place 
January 4-9
 at the Ford Center in Alberta.  Don't miss out on this awesome experience to improve your leadership skills while learning how to have a healthy disregard for the impossible!
To register and apply, please visit 
this link
.
Applications close on 
Monday, November 9 at 11:00 pm
.  Sponsorship's are available!
---
Attention all Students Graduating in December 2015
The Michigan Tech Student Foundation (MTSF) and the Student Philanthropy Council invite you to make your upcoming commencement day even more meaningful by participating in the Class Tribute Program. It's an opportunity for you to recognize someone special to you in the printed commencement program. Just go to http://www.mtu.edu/classtributes for program and participation details. The deadline for tribute submissions is Monday, November 23, 2015. For questions, contact Paula Nutini at 487-3609 or pjnutini@mtu.edu.
---
DID YOU KNOW?
A Health Center-University Center is Within Walking Distance
Did you know that students have immediate access to health care services at Upper Great Lakes Houghton Family Health Center located in the UP Health System-Portage University Center? The Health Center is attached to the Student Development Complex on campus and can be reached by calling 906-483-1860
The clinic has Michigan Tech student walk-in hours every weekday (Monday-Friday) from 9:00 am – 4:30 pm.
The clinic has a full-service clinic staffed with five family medicine providers and offers lab and x-ray services on-site.
Sport Injury Walk-in Hours are every Monday from 4:00-5:30 p.m.
Online Scheduling is available for established patients.
A sliding fee scale (discounted rate) is available for qualified individuals who are uninsured or underinsured.
For more information on health services in the area and on-campus counseling services, visit the Student Health Services Website.
---