MICHIGAN TECH LODE STUDENT NEWSPAPER

---
ENTERTAINMENT & ENRICHMENT
Comedian Chloe Hilliard Hosted by Late Night Programming
Chloe Hilliard is a larger than life comedian. Well, that's because she's 6'1 and rocks a killer afro. As a journalist-turn-comedian, she is entertaining the masses with her wit and ability to find the humor in everything. She was recently made her national TV debut on NBC's smash hit "Last Comic Standing" appearing on AXSTV's "Gotham Comedy Live" and is a frequent panel guest on "The Nightly Show with Larry Wilmore".
The show starts a 10:00 PM in the MUB Ballroom on Saturday, February 19. Admission is at no cost.
---
MUB Board Hosting Casino Night
Come spend your Thursday night with us in the DHH Ballroom listening to some smooth jazz and gambling your [fake] life savings away. The Inertia Funk and Fusion Band will provide the tunes, and we provide the fun while playing poker, Euchre, roulette, and other awesome casino games! All students will receive a bag of casino chips upon entry, with every 200 chips able to be exchanged for a ticket for raffle prizes including an Amazon Gift Card, a poker set, a crock pot, and a M&M Slot Machine Dispenser. Free snacks and drinks will also be provided. Don't worry about gambling your life savings away – the most you can really lose is your honor!
---

Brazilian Cuisine at Khana Khazana
Brazilian food is on the menu for Friday's Khana Khazana in the Memorial Union Food Court. Serving will be from 11 a.m. to 1 p.m. Friday, February 19.
The menu includes:
Feijoada : A various type of pork and sausage stew with black beans served with rice.
Salpicao : Brazilian style salad topped with crispy potato.
Bolinho de Chuva : Donut ball sprinkled with sugar and cinnamon.
The cost for the full meal is $7.25 and includes a fountain beverage. Visit the Khana Khazana at Michigan Tech Facebook page.
---
African Night is Saturday
African Night is Saturday February, 20, in the MUB Ballroom. This year's theme is "The African Market Experiences."
Dinner is from 6 to 8 p.m. with a performance from 8 to 10 p.m.
Featured performers this year are:
Madafo the Storyteller—Madafo tells classic tales for the young and elderly, recites poetry written by the masters and plays the music of the sage. The works of Langston Hughes, Zora Neale Hurston, Kahil Gibran and other favorite authors are presented in this delightful and insightful program of timeless laughter, folk literature and song.
Bichinis Bia Congo Dance Theatre—Established in 1979 by Brazzaville, Congo native, Jean-Claude Biougilla Biza (Sompa) is a performance theater that promotes the preservation and practice of authentic Congolese Dance and African Culture.
Star Fashion Show—Star Misskemi is a Nigerian model, designer and makeup artist based in Lower Michigan running House of Zuri, an African-inspired agency providing services in fashion designing, modeling, styling, photography and Makeup-artistry.
Other attractions are a photo-booth and souvenir store featuring African print apparels and accessories available for people to purchase. Attached to this email are the profiles of our three invited performing artistes. Tickets are currently being sold at the MUB Commons each day from noon to 3 p.m. Come and enjoy the African Market Experience."
---
This weekend, Film Board Presents: The Good Dinosaur
Showtimes at Fisher 135:
Friday, Feb. 19 @ 5:30, 8:30, 11:30
Saturday, Feb. 20 @ 2:30, 5:30, 8:30, 11:30
Sunday, Feb. 21 @ 2:30, 5:30
Tickets are $3, Concessions are $1 each. We hope to see you at the show this weekend, and have a great day.
[youtube]https://youtu.be/O-RgquKVTPE[/youtube]
---
Pancake Breakfast to Benefit Relay for Life
Phi Delta Chi and Lambda Chi Alpha are teaming up for their annual pancake breakfast on February 27 at St. Albert the Great on MacInnes Drive from 10:00 AM to 2:00 PM. Bring friends, family, and other good company to celebrate a break from cooking and an all you can eat breakfast.
Tickets are $5 at the door or $4 in advance at the MUB Commons. A promotions table will be set up from 10:30-1:30 on weekdays until the event.
---
WORKSHOPS, MEETINGS & INFO SESSIONS
HuskyLEAD Session – Setting Up Your Settings for Success
The next HuskyLEAD session will be held on Tuesday, February 23, 2016 at 6:00 PM for one hour only in the Memorial Union Building Alumni Lounge. The title of the workshop is "Setting Up Your Settings for Success" and will be presented by Jeremiah Baumann, manager of digital media, Housing and Residential Life. You will learn more about Google calendars, drives, filters, notifications, and other resources to make you a more organized, effective and "put together" leader.
HuskyLEAD is a series of workshops held in the Fall and Spring semesters that are geared toward developing the leadership skills of students. There is no cost to attend and all students are welcome. HuskyLEAD is sponsored by Student Activities. Any questions, comments or suggestions can be directed to Maryann Wilcox at 906-487-2402 or mawilcox@mtu.edu.
---
Erin Brown, Motivational Speaker and L
eader in the World of Body Positivity  
Erin Brown is speaking on Thursday, February 25, 2016 at 6:00 pm in Fisher 135. Erin offers a unique perspective on health and fitness that starts from within. An approach of patience and love for finding happiness with your body. For more on Erin Browns philosophy and recent blog post visit her site http://iamerinbrown.com/
---
Lessons Learned From Selling A U.P. Based Product to the World
Bob Jacquart, CEO and owner of Jacquart Fabric Products and Michigan Tech Board of Trustees Member, will be speaking at Michigan Tech next Thursday in the first of an ongoing speaker series that is sponsored by the Pavlis Honors College and the new Innovation Center for Entrepreneurship. Jacquart Fabric Products is the home of the Stormy Kromer. Bob Jacquart was born and raised in Ironwood, MI and acquired the Stormy Kromer brand from the original owner in 2001 when he learned that production of the hats was about to cease. Since 2001, his team has built a globally recognized brand around a U.P. based manufacturing company. Bob will share his experiences and lessons learned in a short presentation followed by a question and discussion session. Bring your friends and stop by the Pavlis Honors College Collaboration Space on the 7th floor of the M&M building in room 722 on Thursday, February 25th at 10:30am for a great story and insightful wisdom from a true entrepreneur. Attendees will have the chance to enter a raffle to win a Stormy Kromer of their own!
Hear from Returned Peace Corp Volunteers
Find out how to combine your degree at Michigan Tech with Peace Corp. Come to the meeting on Tuesday, February 23 at 7:00 PM at the MEEM room 302.
Light refreshments will be served.
---
Hear from Returned Peace Corp Volunteers
Find out how to combine your degree at Michigan Tech with Peace Corp. Come to the meeting on Tuesday, February 23 at 7:00 PM at the MEEM room 302.
Light refreshments will be served.
---
CAMPUS NEWS
The New HuskyCard
Do you use the US Bank debit feature on your HuskyCard? If so, please be aware of these important dates:
February 21: Any card replacements issued after this date will no longer have the US Bank feature. However, if no replacement is needed and your card has been previously activated, then your current HuskyCard will still work as a bank card through June 2016.
June 30: You must withdraw any remaining balance on your card by this date; contact US Bank and any remaining account balance will be returned to you.
If you have never activated the US Bank feature, then this change to the HuskyCard will not affect you, and you can use your card as you have in the past. In the end, this change will make replacing and issuing cards a simpler process for you.
Read more about the HuskyCard changes in our Customer Support Center at the following link.
If you have any questions or concerns about the HuskyCard changes, contact us at it-help@mtu.edu or call 7-1111.
---
 NOW HIRING for Fall 2016 in the Waino Wahtera Center for Student Success
-Academic Success Coach
-Commuter Student Assistant
-ExSEL Peer Mentor
-Success Course Peer Teaching Assistant
-Transfer Student Assistant
For full position descriptions and to apply go to www.mtu/edu/success
---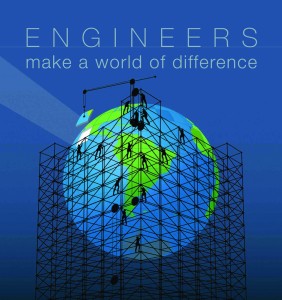 Tau Beta Pi Sponsors Engineers Week Activities at Tech
National Engineers Week, known as Eweek, will kick off with a Michigan Tech Mind Trekkers hands-on demonstration in the Fisher lobby from 11 a.m. to 1 p.m. Monday, February 22. See electricity travel, create a tornado and much more.
MONDAY, FEBRUARY 22
Mind Trekkers
See electricity travel. Play a banana piano.
Create a tornado, and much more.
Fisher Lobby, 11 am – 1 pm
TUESDAY, FEBRUARY 23
Clean Snowmobile Challenge
Check out a zero emissions sled and more.
ME-EM Lobby, 10 am -11 am
Consumer Product Manufacturing
Quantify knife sharpness w/the CPM Enterprise.
Fisher Lobby, 11 am – 3 pm
Formula SAE
Take the 5-second seat harness challenge.
ME-EM Lobby, 1 pm – 3 pm
WEDNESDAY, FEBRUARY 24
Eweek Cake
You're invited! All are welcome!
Dillman 112, 11 am – 3 pm
Am. Institute of Chemical Engineers
Try the "Minute to Win It" trivia contest.
Chem Sci Lobby, 12 noon – 1:30 pm
THURSDAY, FEBRUARY 25
SENSE
Check out the new Naval Systems Enterprise.
ME-EM Lobby, 10 am – 3 pm
Society for Environmental Engineering
Clean water via simple filtration.
Fisher Lobby, 12 noon – 3 pm
Tau Beta Pi
Enter the Rube Goldberg competition.
Wads Annex, 6 pm – 8 pm
Tau Beta Pi
Enjoy a technicolor light & music show.
Husky Statue, 8 pm
---
Rotaract Fundraising for Polio Vaccinations
Monday, February 22, Rotaract Club will be fundraising for Polio vaccinations at a booth in the library across from the main desk on the first floor from 10-2 .
When children get vaccinated for Polio, they receive a purple stamp on their pinkies. To raise awareness and money, we will ask for a donation (1 dollar or more) and paint pinkies purple with nail polish. This is a great way to spread awareness about a disease that not many people know about.
---
Upper Peninsula ‐ NE Wisconsin ACS Student Research Symposium
The Upper Peninsula Section of the American Chemical Society is now soliciting abstract submissions for the Student Research Symposium, which will be held at NMU's New Science Facility in Marquette on Saturday, April 2.
The purpose of the event is to provide a venue for students to present their research in chemistry, chemical engineering and related fields. This symposium will be an excellent opportunity for students, faculty and the community at large to learn about the interesting research being conducted in the UP. We expect to see participation from a variety of institutions and academic levels of the upper peninsula and northeastern Wisconsin.
Poster abstracts can be submitted online. The deadline for abstract submission is March 18. There is no registration fee. More information at the UPLS-ACS website.
Cash awards to the best posters will be given, and every participant will receive a gift from the UP local section.
Questions should be directed to Andrew Galerneau (ajgalern@mtu.edu), UPLS 2016 Chair.
---
SPORTS & WELLNESS
Upcoming Intramural Events
Entry Deadlines:
Soccer-Tennis: Wednesday, February 24 @ 5:00 PM
– Tournament on Saturday, February 27th
Men's/Women's Volleyball: Wednesday March 2 @ 5:00 PM
– Season begins after Spring Break
Racquetball Ladder: Monday, March 14 @ 5:00 PM
Register your team at www.imleagues.com/MTU
– For more information: E-mail imsports@mtu.edu
---
Adult Skating Workshop
---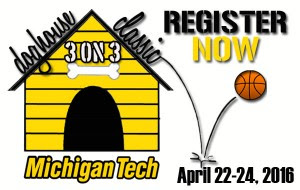 Doghouse 3-on-3 Basketball Tournament
---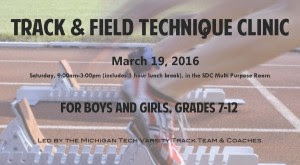 Track & Field Technique Clinic
---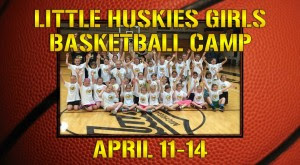 Little Huskies Girls Basketball Mini Camp
---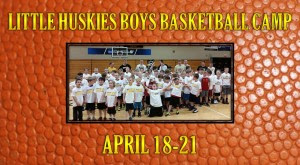 Little Huskies Boys Basketball Mini Camp
---
CAREER SERVICES
---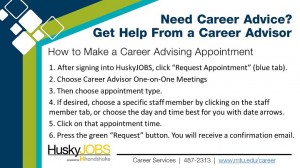 ---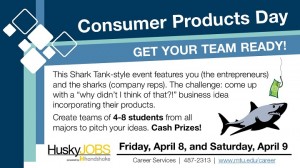 ---
REMINDERS
Trivia Night: Win $500 for your Student Org
Please join the Student Philanthropy Council for a Michigan Tech Trivia Night in the MUB on Tuesday
February 23rd from 7:00 – 8:00pm.  All registered student organizations are invited to participate with a
team (3 member maximum).  There will be prizes for each round and a grand prize of $500 for your
student org.  To register or for more information please email Adam Portmann at aportman@mtu.edu.
---
Body Positivity Week 2/22 – 2/25
These vents are sponsored by Wellness, Delta Zeta, Delta Phi Epsilon, Speak Up Title IX, and Girls Gone Strong. Schedule of Events: Monday, February 22: ~Love My Body Excercise, Library 12-4PM Tuesday, February 23: ~Balance and Moderation Lunch and Learn (email wmborosk@mtu.edu to RSVP), MUB Ballroom A1 12-1 ~Yoga for Every Body, SDC Studio 8:15-9:15 PM Wednesday, February 24: ~Eating Disorder Screening with Counseling Services, Relaxation Room 313 Admin Bldg 10-2PM ~Trash Your Insecurities, DOW Lobby 12-4PM Thursday, February 25: ~Guest Speaker Erin Brown, Fisher 135, 6PM "There is more to health than washboard abs. I'm here to talk about the rest of it." – Erin Brown
---

Nominations OPEN for the Student Leadership Awards
On behalf of the University, we are seeking nominations for the President's Award for Leadership, Vice President for Student Affairs and Advancement Award for Service, and various other student leadership awards. The recipient of each award will be honored at the 22nd Annual Student Leadership Awards Ceremony at 6:00 PM, Friday, April 15, 2016, in the Ballroom of the Memorial Union Building.
The nomination process is simple and actually quite easy. All awards and information about each can be found on the web at www.sa.mtu.edu/awards/ . For each individual award, simply click on the award title, then complete and submit the nomination form.
Nominations for the President's Award for Leadership and the Vice President for Student Affairs and Advancement Award for Service are due by 5:00 PM, Friday, March 4, 2016.
Nominations for all other Student Leadership Awards are due by 12:00 PM, Friday, March 18, 2016.
Please take a minute to nominate a student or colleague today.
Questions concerning any of the awards should be directed to Karma Kilpela, Student Activities, at 487-1963 or activities@mtu.edu .
Thank you for recognizing our best and brightest students.  Your support is appreciated.
---
 $15,000 Scholarship to Study in Ireland
International Programs and Services has exciting news! Go Overseas just announced they are sponsoring TWO scholarships for students to study abroad in Ireland for a semester! One lucky undergrad and one lucky master's student are eligible to apply! The scholarship must be used during the 2016/2017 academic year (summer 2016, fall 2016, and spring 2017). All you need to do is submit a photo essay online by March 4. Link to apply: http://www.gooverseas.com/scholarships/ireland Link to FAQ's http://www.gooverseas.com/scholarships/ireland/faq For questions, email studyabroad@mtu.edu.
---
Multiliteracies Center NOW Hiring for an MTMC Undergrad Coach
If you are interested in becoming an undergrad MTMC coach, please download and fill out the application HERE. Follow the directions on page two of the application to return the document by email.  The application deadline is February 29. There will be an information meeting for people interested in being an MTMC coach on Tuesday, February 23 from 5-6 PM in Walker 107 (The MTMC).
---
DID YOU KNOW?
New Student Disability Services Website Debuts
Student Disability Services and University Marketing and Communications have teamed up to re-launch the Student Disability Services website through the Dean of Students office. New resources have been added to the better-organized site, including:
student accommodation information along with instructions for notifying your instructor
accommodation descriptions for faculty
FAQs for both faculty and students
important information for parents
The additional information addresses many, if not all, of the issues presented at the recent Accommodations Coffee Chat co-hosted by Student Disability Services and the Jackson Center for Teaching and Learning.
We invite the campus community to review the new website and comment through the "Send Feedback" button at the bottom right of each web page.
---