Indian Cuisine at Fridays Khana Khazana 
by Khana Khazana
This week at the Memorial Union North Coast Grill and Deli, we are featuring a menu from India.
The menu features:
Chicken Korma
Paneer Korma
Strawberry Custard Pudding
Serving is from 11 a.m. to 1 p.m. Friday. The cost is $7.95 and includes a fountain beverage. Visit Khana Khazana on Facebook.
---
Campus-Wide Survey
The University is conducting a campus-wide survey to find out what it's like to work, live, and learn at Michigan Tech. The survey – called the Michigan Tech Assessment of Working, Living, and Learning – will help the University better understand the current climate at Michigan Tech, and how all members of our community experience it.
Creating and maintaining a community environment that respects individual needs, abilities, and potential is critically important. The assessment is designed to provide the administration with information about both positive and challenging aspects of life at Michigan Tech. It's your opportunity to describe your personal experiences, your observations, and to offer suggestions for change that might enhance the campus climate.
The goals of the project are to: 1) identify successful initiatives, 2) uncover any challenges facing members of our community, and 3) develop strategic initiatives to build on the successes and address the challenges.
This research has been reviewed and approved by the Michigan Tech Institutional Review Board. Additional information about the project is available here.
You are encouraged to take the time to answer the questions by going to mtu.edu/worklivelearn. Completing the survey takes an average of 20 to 30 minutes, but it could take longer depending on your responses. All of your answers will remain confidential and the results will be reported in group form only. You will not be identifiable as an individual.
Thank you in advance for your contribution to this vital project.
---
Join Spectrum Connection for Mask Making
We invite you join the Spectrum Connection for some mask making, A freaky movie, and frightening food!  We will behos
ting a mask making tutorial, followed by a spooky movie!  Join us Saturday, October 28, from 3:00 P.M. –  6:00 P.M.
---
Haunted Mine Tour
This year the Visual Performing Arts department is taking over the Quincy Haunted Mine Tour. If any of you are interested in being a tour guide, actor, crew, or host/logistics fill out this form asap! (This does count as volunteer hours, and food will be provided). I will do my best to make sure everyone can be involved and taking your schedules into consideration. If you have any questions you can email me at makozmor@mtu.edu.
Sign up with this link.
Haunted Mine Volunteer Sign-up
---
SAFEHOUSE 2017
---
Trick or Treat!!
Campus Bookstore or University Images
Just kidding, no tricks here but, we do have a treat for you guys!
Stop by the campus store on Halloween- Tuesday, October 31st and receive a 31% discount, on one sweatshirt of your choice, if you are dressed in FULL costume. No costume? No Problem! You can still stop by and grab some candy, on us!
We look forward to seeing you!
---
Come Dance with Nosotros
Where: MUB ballroom
Time: 8-9 pm salsa lessons, 9-11 pm open floor   
When: Saturday 4th November
Cost: FREE!
All levels! No partner needed! Family friendly!
---
---
Read a good book? Let us know!
The Summer Reading as Inquiry Committee is seeking book recommendations for fall 2018 and we'd love to hear from you!  If you have a title you'd like to recommend, please email hsimpson@mtu.edu by November 3, 2017.
---
Alternative Energy Enterprise 
Sustainable Demonstration House:
Open House
Wednesday, November 1st from 4pm-6pm
The objective of the Sustainability Demonstration House (SDH) project is to retrofit the Kettle Gundlach building for energy, water, and gas efficiency. AEE is using the house to share sustainability with students, faculty and the public and share our experience with those who may be looking to improve the sustainability of their own homes. In 2016, AEE partnered with Superior Ideas to spread public awareness of the Sustainability Demonstration House project. The house is undergoing long-term efficiency analysis so it can be seen how the changes improved its sustainability. These results are planned to be published through our partnerships with groups on campus and in the community.
Throughout this project, AEE has been able to work with important organizations and numerous highly motivated individuals. Working alongside the Director of Sustainability at Michigan Tech, the ETEC enterprise, the MTU Social Science department, and various individuals around the Keweenaw Peninsula has helped drastically with the forward progress of this community project. Our approach with this project is to get the community as involved as possible. We continue to reach out to others in the area who would desire to be a part in the project. Full information on the SDH project can be found on Superior Ideas: http://www.superiorideas.org/projects/sustainable-demonstration-house 
Learn about sustainability, see the house and meet the tenants at our OPEN HOUSE on November 1, 2017 from 4pm-6pm.
The house is located at 21680 Woodland Dr.
---
Nutrition Workshops
Nutrition Workshops are now available through HuskiesFit Programs! (2) four-week sessions, "Eating for Energy" and "Weigh Less & Live More". Join Kero Tuesdays at 12 pm. Bring your lunch and pick  up some health tips to get you on the right track!

---
ATTENTION ALL STUDENTS GRADUATING IN December 2017: The Michigan Tech Student Foundation (MTSF) and the Student Philanthropy Council invite you to make your upcoming commencement day even more meaningful by participating in the Class Tribute Program.  It's an opportunity for you to recognize someone special to you in the printed commencement program.
Just go to http://www.mtu.edu/classtributes  for program and participation details.  The deadline for tribute submissions is November 20, Monday.
For questions, contact Adam Portmann at 487-2542 or aportman@mtu.edu.
---
Course Materials Survey – starting Monday!
 Beginning the week of October 30, the Michigan Tech Campus Store will be participating in a nationwide survey regarding course materials, we'd like to hear your thoughts! The information collected is important to the Campus Store as we strive to provide the broadest course material options and most cost-conscious pricing through strategic partnerships, transparency, and industry awareness. In essence, you'll be helping steer the ship.
As a Michigan Tech student, you will be receiving an email which will include a link to the survey hosted by OnCampus Research. The survey should take roughly 20 minutes of your time. The Campus Store and OnCampus Research are offering financial incentives for your opinions and would greatly appreciate your participation! Be part of a movement and make your voice heard!
Thank you and be watching for the survey link in your email!
---
The Rozsa Center and Department of Visual and Performing Arts Presents the first Rozsa gallery b show of the 2017-18 Season: Come In We're Open, an open house exhibition of the work of student sculptors' work in progress, as a part of the "Project Learning Lab" alternative classroom project. The show opens today, Monday, October 23, and runs until Saturday, October 28, 2017. There will be a public reception on Thursday, October 26, from 5:00 PM until 6:30 PM, and is free and open to the public. Gallery hours are Monday – Friday, 8:00 AM – 8:00 PM and Saturday from 1:00 PM – 8:00 PM.
gallery b is part of "Project Learning Lab," a cutting-edge Visual Arts experiment that takes place within the Rozsa gallery. Students in 3D Design and Sculpture use the Rozsa Gallery as an active and alternative classroom, transforming the space into a real-time work of art during the semester. Student work will be shown twice each semester. A mid-semester showcase will open the gallery for our community to see work in-progress; the end of semester exhibition will welcome community into a fully transformed space.  As part of Project Learning Lab, our Visual Arts Faculty are working alongside our students as Resident Art Fellows.
For more information please contact Lisa Gordillo, Assistant Professor, Visual and Performing Arts, 906-487-3096, lijohnso@mtu.edu.
---
Red Cross Lifeguard Certification Course
HuskiesFit Programs is offering a Red Cross Lifeguard Certification Course and a Lifeguard Renewal Course November 10-12, 2017. Earn your American Red Cross Certification in this 3-day training course located at the Michigan Tech SDC Pool. Certification includes Lifeguard and CPR certification and all training materials. You must be at least 15 years of age by the class start date, able to swim 200-400 yards, tread water for 2 minutes and grab a 10 pound brick from 8-12 feet of water with a feet first surface dive.
Cost of the training is $135, and the dead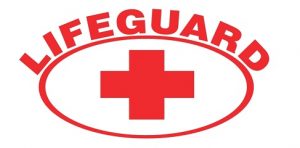 line to register is November 3.
Red Cross Lifeguard Certification could lead to a job as a lifeguard at the SDC Pool!
For more information, visit Lifeguard.
---
Club Rozsa
Join us in Club Rozsa, featuring the Jazz Lab Band and the Research & Development Big Band. The stage of the Rozsa is transformed into an historic jazz club with vintage atmosphere, complete with café tables and a cash bar. The concerts are a "Jazz Buffet" with something for everyone – swing, funk, blues, Latin, fusion and originals. The Rozsa stage becomes a pop-up jazz club, and the intimate club atmosphere is a perfect setting for the Research & Development (R&D) Big Band and the Jazz Lab Band to loosen the reins on creativity and capture the flow of jazz!  Join Jazz Studies Program Director Mike Irish and the Michigan Tech Jazz ensembles for Jazz Showcase: Backstage at the Rozsa this Friday and Saturday nights, October 27 & 28, 7:30 PM.
According to Irish, "There will be two "Backstage Jazz Series" again this year, culminating in a "Jazz Week" featuring the living Jazz legend Fred Hersch, with a finale concert with the Fred Hersch Trio, on Saturday, March 24, 2018.   Join us, and immerse yourself in the music! In the words of jazz legend Art Blakey, "Jazz washes away the dust of everyday life."" 
Tickets for Backstage Jazz at the Rozsa are on sale now, $13 for adults, $5 for youth, and no charge for Michigan Tech students with the Experience Tech fee, available by phone at (906) 487-2073, online at mtu.edu/rozsa, in person at the Central Ticketing Office or at the Rozsa Box Office the evening of the performance.  Please note the Rozsa Box Office only opens two hours prior to performances.
MEDIA CONTACTS:
Bethany Jones
906-487-2420
Mike Irish
mjirish@mtu.edu
906-487-2145
---
Scott & Chris
9PM – Saturday, Nov. 4th | MUB Commons
One plays the cello and one plays the guitar.  Together, this acoustic duo rocks out to originals and covers.  This unique twist on modern day music makes it an act you won't want to miss!  There will even be free donuts and hot cider!  Don't miss them on Saturday, Nov. 4th at 9pm in the MUB Commons, it will be a great show and MUB Board would love to see you there!
---
HuskyLEAD – Strengths Series
Join Dr. Scott Marratto, Assistant Professor of Philosophy at Michigan Technological University, on Wednesday, November 1 from 4-5pm in MUB Ballroom B1 for his presentation on Morality and Technology: Rethinking Engineering Ethics. Dr. Marratto's discussion will conclude the Fall 2017 HuskyLEAD workshops; however, individuals are still encouraged to check out the HuskyLEAD-Strengths Series opportunities still happening.
Morality and Technology: Rethinking Engineering Ethics
Traditional approaches to engineering ethics stress the application of professional codes of ethics to real-world problems. The mainstay of education in this approach is the case-study: the examination of real and hypothetical incidents (e.g., the space shuttle Challenger accident) with a view to drawing lessons about how ethical rules and procedures could, or should, have been applied. A number of ethicists and philosophers of technology have raised critical questions about this approach. For one thing, it involves a very limited understanding of ethics and ethical conduct, one which focusses on decision-making in the face of a problem rather than on ethical dispositions, professional formation, character, etc. Further, philosophers of technology have stressed the ethical and moral dimensions not just of our decisions concerning what to do with our technologies, but concerning the very design and structure of technical objects and systems. They have argued that ethics should be much more integrated into the education of engineers and designers. In this talk and discussion, we will consider some of these challenges and proposals for new approaches to engineering ethics.
---
Afrobeat Fitness
Want to try something different? Join Afrobeat Fitness instructor Stephanie Saturdays from 12 to 12:50 pm in th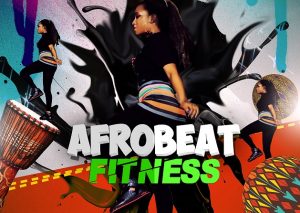 e SDC Studio! This class will leave you feeling successful regardless of your fitness level. Afrobeat Fitness is an energetic dance class associated with West African musical styles (Afrobeat) to create an exciting routine and a great cardio workout.
For more class information, visit Afrobeat Fitness.
---
Leadership Education Accelerating Development
Interested in developing yourself as a leader? Student Activities offers HuskyLEAD, a leadership development series which stands for Leadership Education Accelerating Development. The HuskyLEAD series focuses on five different leadership competencies: self-awareness, teamwork, communication, ethical practices, and social responsibility.
The HuskyLEAD-Strengths Series will help students learn how to develop and apply their strengths for success in college and beyond. The purpose is to identify and maximize the talent of college students to guide their personal, professional, and leadership development through the use and application of strengths-based sciences.
Fall 2017 HuskyLEAD:
Ethics, 

Wednesday, November 1

 from 

4 p.m. – 5 p.m.

, MUB Ballroom B1 OR 

Thursday, November 2, 6 p.m. – 7 p.m.

, Wads G17/19
Fall 2017 HuskyLEAD – Strength Series:
Lead with Purpose (CliftonStrengths for Students Part 1), 

Wednesday, October 25

 from 

4 p.m. – 5 p.m.

, MUB B001
Understanding the Strengths Profile (CliftonStrengths for Students Part 2), 

Wednesday, November 8, 4 p.m. – 5 p.m.

, MUB B001 OR 

Thursday, November 30, 6 p.m. – 7 p.m.

, Wads G17/19
Applying StrengthsFinder (CliftonStrengths for Students Part 3), 

Wednesday, December 6

 from 

4 p.m. – 5 p.m.

, MUB B001
If you have any questions about HuskyLEAD, please contact Jonathan Davey, Coordinator of Student Activities at 
(906) 487-2831
 or email 
jrdavey@mtu.edu
.
---
Pistol Club Open Shoot
Due to the range at the SDC being temporarily closed, MTU Pistol Club is temporarily operating at the Portage Lake Sportsman Club. Because of this, we have to limit the number of people to 40 per day due to transportation. We are experimenting with this operation but currently we will work on a first come first serve basis.
We are required to provide tech insured transportation via a shuttle. The shuttle will be located at the lot behind OAP by Public Safety. and will run about every 30 minutes from 4-7 pm this Friday, and 1-4 on our Saturday and Sunday events with a final returning van at 8 and five respectively
We are operating on the following day:
Sunday October 29 1-5
We are unable to transport firearms in Tech Vehicles so if you would like to bring your own fire arm please come before the first shuttle and we will transport your firearm in an range safety officers  vehicle. If you are not comfortable with that then we encourage you to purchase a year long membership at Portage Lake Sportsman Club. For our event we will only allow pistols and .22 rifles.
If you want to bring a personal firearm, you must preregister as only one vehicle will be bringing firearms out there once each way.
All personal vehicles must be left at the library as the pick up spot is for public safety only.
For those of you who are interested at getting a membership, their yearly student membership fee is only $30 if paid in cash and $32 if paid through Pay Pal.
Here is a link for membership at Portage Lake Sportsman Club if you are interested:
http://www.portagelakeclub.org/membership.html
Please tell your friends to sign up as well. We will make sure your time is well spent! Also make sure to bring CASH for ammo and a $6 transportation/PLSC fee. We can not accept credit.
Because we are not hosting at our regular MTU range, there will be no membership fee for pistol club this semester.
Contact austinsm@mtu.edu if you have any questions.
---
MTSF Awarding Student Leadership Scholarship
This semester, MTSF is awarding the Student Leadership Scholarship. Four $1000 scholarships will be handed out and are open to students from every major. I have attached the scholarship application below. The scholarships are due at 5PM on October 30th.
Student Leadership Scholarship Form
Please email Karry Modolo at kamodolo@mtu.edu with any questions.
Thanks!
The Michigan Tech Student Foundation
203 Alumni House
---
STUDENT COMMISSION
Ever notice something about Michigan Tech that could be improved?  Have you had a great idea that would have a positive effect on other students?
If yes, you are invited and encouraged to join us at the Student Commission meetings.  We look to break down the barriers that impede student's success, and to improve Michigan Tech's campus environment.
You'll get the chance to have your ideas heard by staff, faculty, university officials, and most importantly other students.  We work together to act on your idea and make changes.  Past accomplishments of the Student Commission include:
Skate Board/Long Board Racks
Water Bottle Filler Stations
Prince's Point Rehab
Upper Daniell Heights Printer
Reflectors
Bus Stop Schedules
Promotion of Husky Food Access Network (Husky FAN)
Promotion of Maintenance Direct Work Order
Value Statement
Relocation of Broomball Rinks
Designated Memorial Garden
Experience Tech Fee Initiative
 Anyone is welcome to attend upcoming meetings.
Please check out the Student Commission website for more information. http://www.mtu.edu/student-affairs/administration/vp/committees/student-commission/
2017 Fall Meeting Date
Thursday, October 26, 2017, 2:00 p.m., MUB, Ballroom A1
Thursday, November 9, 2017, 2:00 p.m., MUB, Ballroom A1
Thursday, December 14, 2017, 2:00 p.m., Admin 404
---
There's still time to get your HuskieFit Ultimate Session Punch Card!
Good for fall semester, expires December 22, 2017.
---
MTU Cross Country 5K Fundraiser
Saturday, October 28, 2017 at 10 am.
Michigan Tech Trails
All procceds benefit the Michigan Tech Men's and Women's Cross Country Teams.
For more information email Jake Isaacson at jjisaacs@mtu.edu
---

Look for these signs around campus and submit your feedback for a chance to win a free coffee!
---
Cap, Gown, & Ticket Ordering Now Open
Request commencement tickets and place your cap & gown order now. Review cap & gown pricing, ordering deadline, Michigan Tech cap & gown policies and commencement information prior to ordering.
Visit http://www.bookstore.mtu.edu/michtech/
Please contact capandgown@mtu.edu with any questions.
---
LeaderShape Institute Applications are Open
Applications for the 2018 LeaderShape Institute are now op
en!
Feel free to share far and wide!
---
Serve901
In March 2018, Michigan Tech will partner with Serve901 in Memphis, Tennessee to combat specific social issues. The trip will be comprised of 18 students, including two staff advisors. Students will apply for the opportunity and pay a $200 deposit to secure their spot. The deposit will be refunded on the first day of the trip. All other expenses are covered.
Applications are open until 
January 31, 2018
, but there will be a priority consideration for those that apply before 
December 8, 2017
. Any remaining spots will be filled after the application deadline.
---