Plant-A-Palooza
It's FREE! Come and plant something wonderful at the Plant-A-Palooza on
Tuesday, July 31, 2018 at the OAP Backyard.
If it rains the location will be inside OAP from 2 – 4 pm.
Come while supplies last.
Plant your own succulent for FREE with Student Activities!
It is a summer event just for fun! Bring your friends and plant a plant!
---
Copper Harbor Sunset Cruise
Student Activities will once again sponsor a Copper Harbor Sunset Cruise on Lake Superior aboard the Isle Royale Queen IV.  The event will take place on Thursday, August 9, 2018.  The bus to Copper Harbor will board at 6:00
pm in front of the Memorial Union Building, and is expected to return by 11:00 pm.
Sign up begins now in Student Activities, MUB 112.  Our hours are 8 am – 4 pm weekdays.  The cost of the event is $5.00.  You must sign up and pay cash in person and present your student ID.  Seats are limited, so do not delay!  Any questions, call Student Activities at 906-487-1963 or email activities@mtu.edu.
---
Summer Youth Programs
Summer Youth Programs
 (SYP) would like to invite you to participate in our Tech Expo during the Women in Engineering (WIE) and Engineering Scholars Program (ESP) courses.
Date:
Wednesday, July 25th

 (ESP)
& 
Wednesday, August 1st

 (WIE)
Time:
4:00 – 5:00 pm

 (set up begins at 

3:30 pm

)
Location:
 

July 25th

 – MUB Ballroom, 

August 1st

 – MUB Commons
Attendance:
July 25th

  – 170 students, 

August 1st

 – 150 students
What is a Tech Expo?:
 Tech Expos are an opportunity to showcase all things Michigan Tech.  From academic departments to students organizations and enterprises, Tech Expos bring groups from all over campus to inform our participants about everything Michigan Tech has to offer.  The WIE and ESP programs are comprised of 150 incredibly bright and talented high school students from across the country. The ESP program is co-ed, and as the name implies, WIE is made up of all females.  Our Women in Computer Science (WICS) program will also be attending the ESP expo on 
July 25th
.  This program is comprised of 20 high school females doing a week-long computer science curriculum.
Groups presenting at the Tech Expo will be assigned (1) 6-foot table to showcase information about their organization or department.  Students will be free to wander, visiting booths at their own pace.
This is a great way to recruit future Huskies.  About 10% of students currently at Michigan Tech are SYP alumni!
To register your group or department: 
fill out this 
registration form
 no later than 
Friday, July 13th
.  More information will come the following week.
---
 Help Welcome New International Students to Campus in August!
Are you and/or members of your student organization going to be in Houghton during the week of August 20th-25th before the fall semester begins? If so, please consider helping with the new international student arrivals! Airport pick-ups and events will be taking place throughout the week. If you're interested and want to get on the volunteer list, email ipsarrivals@mtu.edu. We will send out details and sign-ups for shifts over the summer to those that express interest!
---
Season Tickets on Sale at The Rozsa Center
The Rozsa Center is pleased to announce their 2018/19 Season Ticket Sale! Season Ticket Packages are on sale early this year, May 1st, with the best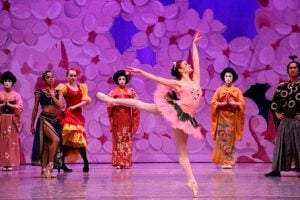 discounts available on all the season has to offer! There are four Season Ticket Package options this year, offering savings of 18% – 37% off single ticket prices. Featured this year are 12 Rozsa Presenting Series events, including five distinguished lecturers, and more than 33 Visual and Performing Arts events including music, theater and visual arts events, and the ever-popular 41 North Film festival. For full season details, please visit our website: mtu.edu/rozsa
---
Michigan Tech Recreation Offers AppAudio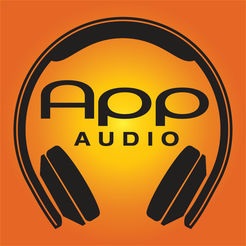 Customers have two WiFi networks to choose from – MichiganTech and MichiganTechGuest.
For more information on how to set up AppAudio on your devices, see HowToAppAudio.
---
Donation Bin Information
If your student organization or department is collecting donations, Facilities Management must be notified of any donation bins being placed on campus. Bins may only be placed in approved locations, for a list of approved locations find the list here.
Only one bin is allowed per building at a time. Bins are allowed on a first "notify" first serve basis, so please submit your information to us early.
Student organizations or departments are responsible for:
-Notifying Facilities Management of bin placement at least 2 days prior to placing the bin
-Periodically emptying the bins
-Removing any donated items left outside of the bins
-Removal of the bin on the date reported
Facilities Management will monitor the bins and notify the student organization or department contact if:
-There is already a bin placed in the location you have requested during the same time period
-Bins are full
-Bins are located outside of the approved area
-Donation items have been left outside of the bin
-It is past the date that bin should have been removed
For additional information or to complete a "Donation Bin Notification Form" please find the list here.