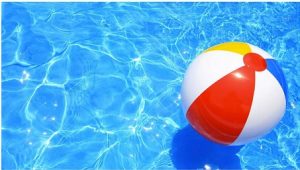 Have some fun in the water this summer!
---
Retro Recess!
Student Activities invites you to live out your elementary school dreams as we play schoolyard games and enjoy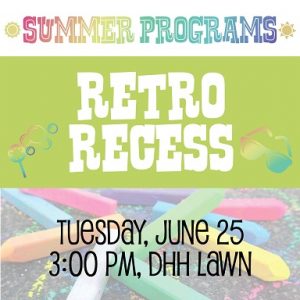 childhood snacks at Retro Recess!  You can meet us on the DHH Lawn when the school bell rings at 3 pm Tuesday, June 25th.  There will be sidewalk chalk, frisbee, bocce ball, music, 4-square, bubbles, you name it!
Rain Date: Wednesday, June 26 at 3 pm.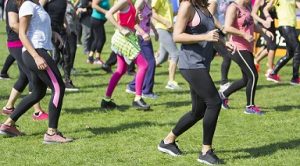 Take a Zumba break this summer & join Allison for a FREE afternoon Zumba class! This express & intense 30-minute version of our regular Zumba classes will give you a mid-day boost & get you ready for the weekend. Now – August 23. Fridays, 12:15-12:45 pm outside on the Michigan Tech grounds between the EERC & Chemical Science buildings.
For more information, visit Zumba on the Green
---
Public Skating
Public Skating returns to the MacInnes Ice Arena June 9. Open to the public, come and enjoy a leisurely skate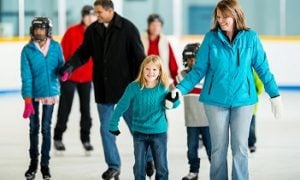 with family and friends Sundays, 4:00-5:30 pm through August 18. Free to SDC members and Michigan Tech students, included in same day SDC day pass. Skating only $3/person.
For more information and full schedule, visit Public Skating.
---
Michigan Tech Multiliteracies Center Now Open
The Michigan Tech Multiliteracies Center is now open for summer: Monday 12 pm – 5 pm and Tuesday/ Thursday 10 am – 3 pm. Face-to-face and online appointments are available: book online at http://mtmc.hu.mtu.edu/
---
HuskiesFit Yoga & Tai Chi Classes
Stay calm and balanced with HuskiesFit Yoga & Tai Chi classes this summer.
Also all yoga classes are included in the HuskiesFit 
Ultimate punch card
 as well! Find your Fit this summer with the best variety of group fitness classes in town.
---
HuskyDeals Google Group!
The HuskyDeals Google Group is here to share information about our current promotions and services! We distribute relevant information using a very limited amount of communications through this group. You may join or leave at any time.
To join now, email "huskydeals-l+subscribe@mtu.edu" or search your Google groups for HuskyDeals and select the Join option. And if you're already a member, check your email for your birthday discount coupon! Thank you for your patronage!
---
The SDC Summer Building Schedule
The SDC summer building schedule is now available. Summer hours will begin now through Sunday, August 25, 2019.
NOTE: The schedule pdf now contains a second page highlighting all open rec times in the SDC including these areas/activities: Fitness Center, locker rooms, multipurpose courts, indoor track, racquetball courts, ice arena public skating, OAP high ropes course, adult lap swim (no dive boards), open swim (4 lap lanes available), family swim (no lap lanes) and family swim/log rolling (no lap lanes).
Dates to remember:
July 4 – The SDC will be closed for the holidays.
Now through August 4 – Lap pool ONLY will be open (dive tank will be closed). See schedule for specific swim options/times.
August 5 – September 2
Both pools will be CLOSED for mechanical repairs and general maintenance. They are scheduled to reopen Tuesday, September 3.