"There is no secret to success. It is the result of preparation, hard work, and learning from failure." – General Colin Powell
---
You've gotten all settled in at Michigan Tech for the year and are about to start classes. Now what?  It's time for Welcome Week!  Every year, new and returning students are welcomed back to campus with this annual tradition that will get everyone into the Husky Spirit.
Welcome Week is an on-campus experience that kick-starts every fall semester.  This tradition is designed to complement the Orientation experience, and provide opportunities to enhance academic and personal success for Tech students.  The week is jam packed with social activities, food, entertainment, and much more!
Check out all the events HERE!
---
Saturday, August 24 9:00 PM at the Rozsa Center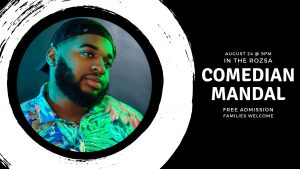 Mandal is an Atlanta-based stand-up comedian, writer, and actor. He is known for his energetic performances and absurd sense of humor. He is the cohost for Clown School, a podcast about life's absurdities. He has opened for comedians such as Tig Notaro, Jamie Lee, and Donnell Rawlings. He has also performed at the Orlando Indie Comedy Festival, Memphis Comedy Festival, Nashville Comedy Festival and the Laughing Skull Comedy Festival.
---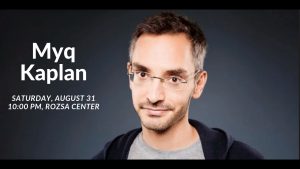 Saturday, August 31 10:00 PM Rozsa Center
Myq Kaplan (Myq is pronounced Mike) is a comedian from Brooklyn, NY. With his quirky sense of humor, Myq has delivered gut-busting entertainment to venues and viewers across the nation. He has made appearances on a variety of television shows, including the Tonight Show and the Late Show with David Letterman. He has been a finalist on Last Comic Standing and has even appeared on America's Got Talent. Myq's special "Small, Dork, and Handsome" debuted on Netflix and is now available on Amazon.
---
Looking for a job on campus?
Come to the On-Campus Job Expo!
Talk with departments hiring both regular student employees and work study students. Various departments across campus will be there to meet with you such as Admissions, IT, Student Leadership & Involvement, etc.
What: On-Campus Job Expo – Open to both Federal Work Study students and regular on campus employment
When: Wednesday September 4, 2019 12PM – 3PM
Where: Career Services' Outdoor Tents (across from MUB)

Why: great job experience for your resume, flexible hours around your class schedule, and MONEY.
Please contact Emily Hoffmiller in the Student Financial Services Center if you have any additional questions, ejbuchmi@mtu.edu.
---
American Red Cross Blood Drive
It is that time of year again!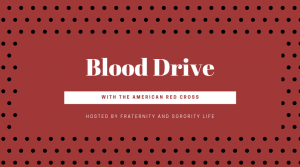 Currently, there is a critical need for blood donors. The need is constant. The gratification is instant. Give blood.
Join Fraternity and Sorority Life from 10 a.m. to 4 p.m. Wednesday and Thursday, September 4 and 5 in the Library Reading Room to donate blood.
Sign up for an appointment time online or call 800-733-2767. Walk-ins are always welcome. Note: Those eligible to donate must bring a photo ID, be in good health, at least 17 years old, weigh at least 110 pounds, and have not donated in the last 56 days.Online Registration: 
https://www.redcrossblood.org/give.html/drive-results?zipSponsor=49931
---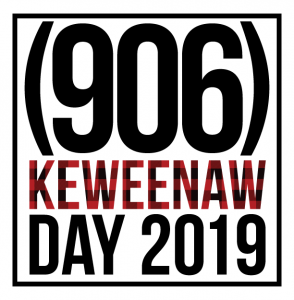 K
–
Day
Registration
 is open, eh! Reserve your spot now if you haven't already!  
Space and resources are limited
, so do not delay!  
The deadline to 

register

 is September 3 at NOON.  
K
–
Day
, or Keweenaw 
Day
, is an annual tradition that will be held on Friday, September 6 beginning at noon. Students head to Chassell Centennial Park for an afternoon of food, fun, and music.  
K
–
day
 typically sees 3500-4000 students so this is an important recruitment opportunity for your organization.  Please have your organization's event finalized 
before
registering
HERE
.
This year's theme is 906 
Day
…. so get out your Yooper gear!  Questions about 
K
–
Day
 can be directed to Rochelle Spencer at 
raspence@mtu.edu
 or call 
906-487-1963
.
Want to find ways to develop your leaderships skills this semester? Come to the Fall 2019 HuskyLeads to gain some tips, tricks, and techniques for personal, organizational, and academic success. HuskyLeads are one hour long sessions for those who want to learn and elevate your leadership skills. Please see the image provided for more information on what workshop is provided and when.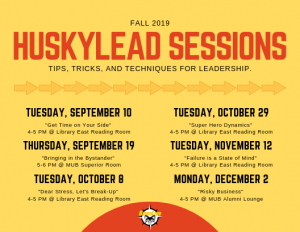 ---
The Keweenaw Color Run is BACK!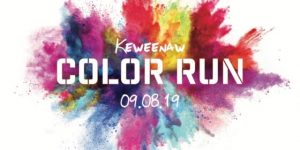 Grab a friend! Invite your co-workers! Get your family excited! Let everyone know that The Keweenaw Color Run is back! Join the Keweenaw Young Professionals on September 8th, 2019 for a fun, untimed walk/run event for the whole office and family. During this five-kilometer run, participants will be blasted head to toe in different colored powders. Not only will participants get more colorful throughout the race, but each person will be provided with a color packet to kick off the race.
KCR Runners vary in demographics and reasons for running. With no winners or official times, The Keweenaw Color Run is an event for everyone! This event is designed to unite the diverse cultures and identities of the Upper Peninsula communities. Our goal is to get you out of your office, or home, surrounded by family and friends walking or running to a healthier us.
On Saturday, August 31st from 11:00 AM – 3:00 PM the annual Welcome Week event, An Afternoon on the Town, will take place. 
 An Afternoon on the Town is a Michigan Tech event that invites local businesses/services to welcome our students and show them what they have to offer. Starting on campus, down College Avenue, and throughout the downtown Houghton area, there will be music, refreshments, giveaways, and prizes for student participants.
Sponsored by: Student Leadership & Involvement, Waino Wahtera Center for Student Success, and Residence Education and Housing Services.
---
New August Pool Schedule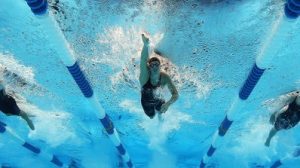 August 5-30, SDC pool hours will be as follows:
Adult Only Lap Swim (lanes across entire lap pool) Monday-Friday, 12:00-2:00pm.For more information, visit SDC Pool Summer Hours.
---
The Rozsa Center 2019/20 Season Ticket Sale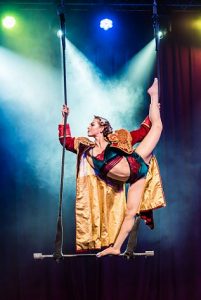 The Rozsa Center is pleased to announce their 2019/20 Single Event Tickets are on sale August 1st! Featured this year are 12 Rozsa Presenting Series events, opening with a circus on the Rozsa stage in September!
Season Ticket Packages went on sale July 1st, with the best discounts available on all the season has to offer! There are four Season Ticket Package options this year, offering savings of 18% – 37% off single ticket prices: A Full Season Ticket Package, a pass to all the arts at Michigan Tech! Enjoy the biggest discount available off the single ticket price on all Rozsa and VPA events. The popular "Pick 6" Season Ticket Package has returned and is an even better value this year. We continue to offer the "Pick 3" option and have brought back the very popular "Family Pack" option that will help you bring the whole family to a big show at an affordable price. We hope there is a package that works for you! Thank you to all of our long-time Season Ticket holders, we're holding your seats, from now through August 1st, when single tickets will go on sale. For new Season Ticket buyers, welcome, we look forward to seeing you this season.
For more information or to purchase tickets, contact Michigan Tech Ticketing Services at the Central Ticket Office (SDC), at 906-487-2073, or go online at
mtu.edu/rozsa
.
---
Michigan Tech Multiliteracies Center Now Open
The Michigan Tech Multiliteracies Center is now open for summer: Monday 12 pm – 5 pm and Tuesday/ Thursday 10 am – 3 pm. Face-to-face and online appointments are available: book online at http://mtmc.hu.mtu.edu/
---
HuskiesFit Yoga & Tai Chi Classes
Stay calm and balanced with HuskiesFit Yoga & Tai Chi classes this summer.
Also, all yoga classes are included in the HuskiesFit 
Ultimate punch card
 as well! Find your Fit this summer with the best variety of group fitness classes in town.
---
HuskyDeals Google Group!
The HuskyDeals Google Group is here to share information about our current promotions and services! We distribute relevant information using a very limited amount of communications through this group. You may join or leave at any time.
To join now, email "huskydeals-l+subscribe@mtu.edu" or search your Google groups for HuskyDeals and select the Join option. And if you're already a member, check your email for your birthday discount coupon! Thank you for your patronage!
---
The SDC Building Schedule
SDC Building Schedule 8/26/19-5/2/20 (Revised schedules for Thanksgiving break, Christmas break and Spring break will be posted at those times.)