---
Late Night Presents: Comedian Lauren Faber
Join us for a night of laughs on Saturday, November 2 at 10 PM in the MUB Ballroom. Late Night presents Comedian Lauren Faber!
Lauren Faber is a feral comedian who was raised in a basement by the 90's comedy specials of Ellen DeGeneres, Paula Poundstone, and Elvira Kurt. (Yes, she sees the connection now.) Her thoughtful comedy and storytelling touches on sexuality, mental health, politics, and her own very, very bad decisions. She has been compared to Kate McKinnon, PBS, and a golden retriever. (No, she doesn't see the connection.)
Lauren's comedy has appeared on Audible's Punchlines. She was a StandUp NBC Semi-Finalist and won the titles of NYC's She-Devil and Carolina's Funniest Comic. She has performed in numerous festivals including Laughing Skull, Limestone, and 208 Fest has shared the stage with the likes of Maria Bamford, Beth Stelling, Fortune Feimster, Iliza Shlesinger, Todd Glass, and Matt Braunger.
When Lauren isn't on stage, she manages international development research at a university in Durham, NC with a very famous basketball team that she cares nothing about. She has two cats, Stetson and Kennedy, and likes one of them. They were a gift. Don't do that.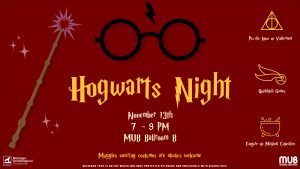 The MUB Board is hosting a Hogwarts Night on November 13th from 7-9 pm in the MUB Ballroom B. This event will have cupcake decorating, quidditch games, and pin the nose on Voldemort. Also, attendees are welcome to wear costumes!
LeaderShape Applications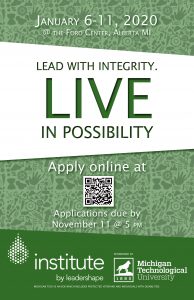 LeaderShape® Institute Applications are open for 2020. This week-long leadership development experience is designed to help people learn to "lead with integrity."
The Michigan Tech LeaderShape® Institute runs from January 6-11, 2020 at the Ford Center. Go to 
LeaderShape
 to learn more and apply!
If you have any further questions, please contact Student Leadership & Involvement in MUB 112 or emailing 
activities@mtu.edu
.
---
Film Board Presents: JAWS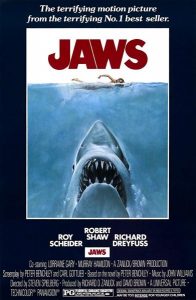 Friday, November 1st @ 5:30, 8:30, 11:30
Saturday,  November 2nd @ 2:30, 5:30, 8:30, 11:30
Sunday, November 3rd @ 2:30, 5:30
Located on Michigan Tech's campus in Fisher 135. Tickets are $3 and concessions are $1 each. We hope to see you at the show this weekend and have a great day!
Jaws is Rated PG for adult situations, language and violence.
Want to see what movies we're playing next? Check out our movies and showtimes at the Film Board website: filmboard.mtu.edu
---
Are you getting the winter blues? Missing the sight of green trees and grass? Stop by the Makerspace to make your very own felt succulent. It's not a real plant, but it's soft and easy to maintain.
Friday, November 1st, 5-7pm
Alley Makerspace (Basement of MUB)
Book Binding Night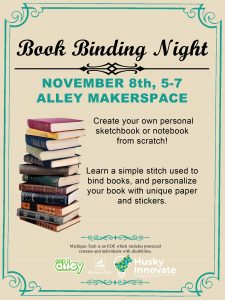 Have you ever wanted to make your own book? Now you can! Learn how to pamphlet stitch a notebook you can use for drawing or writing and decorate it at The Alley Makerspace.
Friday, November 8th, 5-7pm
Alley Makerspace (Basement of MUB)
---
Men's Club Volleyball Home Tournament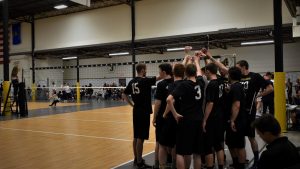 Come cheer on your MTU Men's Club Volleyball team as they host UW-Stevens Point for their season opener! Takes place immediately following the MTU vs FSU women's varsity volleyball match at 5pm. Free admission! We hope you can join us!
Friday, November 8th @ 7pm (or following the end of the MTU Women's Varsity Volleyball Match )
Location: SDC Varsity Wood Gym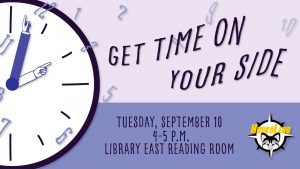 Everyone experiences setbacks from time to time. Learn how rethink how you feel about failure and use it as an opportunity to grow. Attend this HuskyLead held in Library East Reading Room from 4-5 p.m.
Tuesday, November 12 @ 4:00PM – 5:00PM
Where: Library East Reading Room
"Failure is a State of Mind"

Do you own a drone? Do you fly that drone? Do you know about some of the guidelines the FAA has put in place for drones? Well your in luck because next week the FAA is initiating drone safety week across the nation and at Michigan Tech the Aviation Club is going to be hosting a one night condensed seminar on drone safety and an intro to getting your part 107 (commercial drone licence). We want to promote safe drone for everyone, and so if you own a drone or know someone who does, or if you are just curious on how to start making money with your drone then come join us on Friday, November 8th at 7pm (room TBA).
Please fill out this google form so that we can know how many people are going to be attending as well as allow us to contact you if things change. 
https://forms.gle/GcPokzH9kKpHnTch9
---
Earn Your MI Pistol License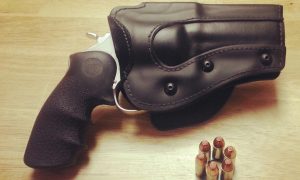 Earn your MI Concealed Pistol License (CPL) through the MCRGO MI CPL course offered Saturday, November 9, at the SDC Shooting Range!
No experience necessary. Must be 20 or older. The class size is limited.
Sign up today! Deadline Nov 2. #cpl #sdcshootingrange
---
Class Tribute Program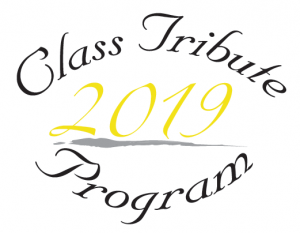 ATTENTION ALL STUDENTS GRADUATING IN December 2019: The Michigan Tech Student Foundation (MTSF) invite you to make your upcoming commencement day even more meaningful by participating in the Class Tribute Program!  It's an opportunity for you to recognize someone special to you in the printed commencement program.
Just go to http://www.mtu.edu/classtributes  for program and participation details.  The deadline for tribute submissions is November 18, Monday.
For questions, contact Adam Portmann at 487-2542 or aportman@mtu.edu
---
HuskiesFit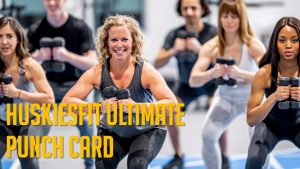 Choose your HuskiesFit today with the Ultimate Punch Card at the SDC. All HuskiesFit adult group fitness classes are now on ONE ULTIMATE PUNCH CARD! So many options 7 days a week & so many great instructors! Public always welcome. Now's the time to join the FUN & commit to be HuskiesFit! #ultimatepunchcard#huskiesfithttps://www.michigantechrecreation.com/links/ultimate-huskiesfit-card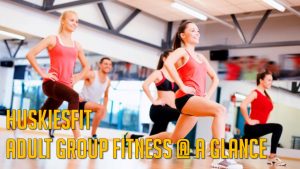 HuskiesFit Programs offers a variety of fitness classes taught by awesome instructors daily to keep you motivated & moving throughout fall! Public is always welcome! Check out our current class schedule & COMMIT to be HuskiesFit! #weekataglance #huskiesfit https://www.michigantechrecreation.com/programs/adult/Fall2019AdultFitnessSchedule-1.pdf  
---