Husky Hour – December 9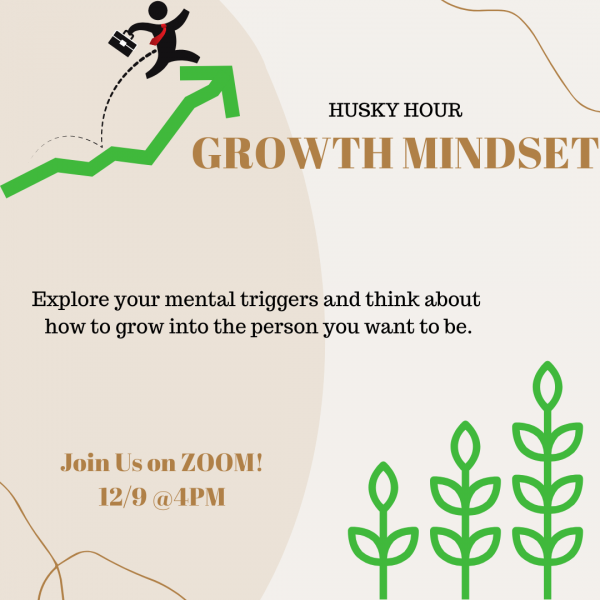 ---
Film Board Presents: Cartoons!
As the final weekend before finals rolls around treat yourself to a study break with your friends at Film Board! This weekend we are showing older cartoons on Saturday (12/12) and Sunday (12/13) from 5-6pm. take a break from studying to enjoy some classic cartoons!
Zoom link: https://michigantech.zoom.us/s/89487328890
---
---
ISO: Food Photos! Win a Prize!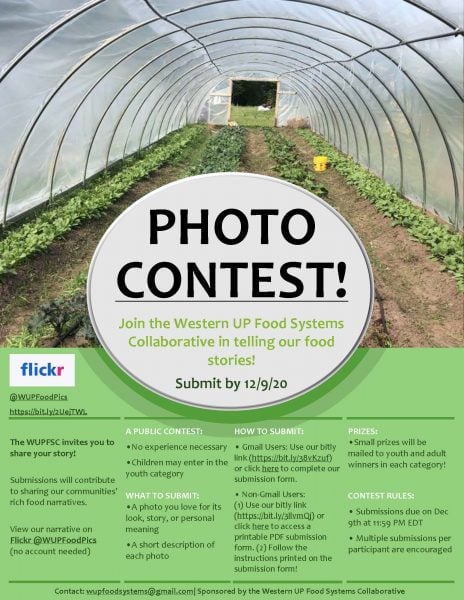 The Western UP Food Systems Collaborative invites you to join us in telling our food stories! We are hosting youth and adult photo contests to help us create a rich narrative about our community. You are invited to submit one or more photos you love for their look, message, or personal meaning to at least one of the following categories:
Homegrown and Home Raised
Hunting, Fishing, and Gathering
Make It, Bake It, Preserve It
Food as Community
Local Festivals and Markets
Health and Wellbeing
Food Cultures and Histories
A Category of Your Choosing!
Photos accompanied by a short description can be submitted using the Google Form included with this message. If you do not have a Gmail account, please complete our printable PDF submission form and email it to wupfoodsystems@gmail.com. Participants are invited to submit as many entries as they would like, but only one photo may be submitted per form. Submissions are due on December 9th at 11:59 pm EDT and prize winners will be announced shortly afterward!
We hope that this contest inspires you to share stories about our community. Sharing your stories with the public is one way to generate knowledge about our community and this knowledge has the power to inspire social change. Please invite others to contribute to or hear our stories! Past and present submissions are accessible to the public on Flickr @WUPFoodPics (no account needed.) Your photos and stories may also be published on the WUPFSC website, the WUPFSC annual report, or in other WUPFSC publications.
---
Graduate Language Assessment and Support (GLAS) Coach Spotlight
Graduate Language Assessment and Support (GLAS) is a free program for international graduate students who wish to improve their English communication and cultural skills. Take a look at our coach spotlight on Krys Indish!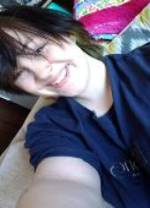 What do you enjoy about being a GLAS coach?
"I love that no two sessions are alike. The students are such diverse individuals that sometimes I'm kept on my toes."
What do your students enjoy about the sessions?
"My students seem to enjoy that all GLAS coaches are so accepting and understanding. I have had students compliment myself or other coaches to me for being so open-minded to their culture."

Are you interested in trying out GLAS? Learn more about our program and sign up with our online schedule here (link to https://www.mtu.edu/gradschool/resources-for/students/glas/).
---
Tech Theatre Presents "Miasma" Thursday – Saturday
Tech Theatre Company presents a video recorded production of playwright Eric Samuelsen's play "Miasma," a story of enduring love's struggle with selfish desire, will be video streamed for three nights only: Thursday, December 10- Saturday, December 12, at 7:30pm.
You can stream here on the event page on mtu.edu/rozsa, by clicking on the "View Stream" button, or for a more interactive experience, please visit the Rozsa Facebook page and look for the livestream event.