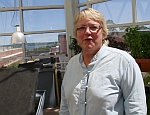 Aquaponics Process Laboratory: Dr. Nancy Auer, Biological Sciences and Robert Handler, Sustainable Futures Institute, at Michigan Technological University.
---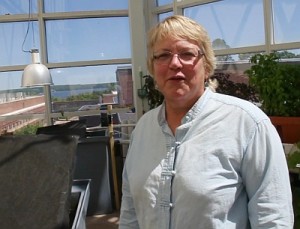 Three of the learning goals to be used in assessment at Michigan Technological University are exposing students to opportunities for Global and Information Literacy, Knowledge of Human Cultures and the Natural World, and Technology. Through the purchase, and operation of a aquaponics system on the campus of Michigan Technological University these opportunities will be enhanced. The system will be operated and maintained by project personnel, with the ongoing assistance of student groups like the Fish Club and Botany Club and Peace Corps students as well.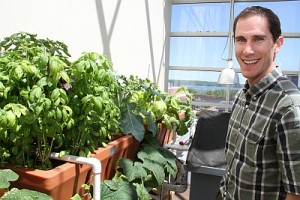 The aquaponics process can be used as a research and education tool for several classes, student groups, and research centers, and the campus community will benefit from the demonstration of a uniquely engineered system in the heart of campus. Currently the system, set up in mid-May, is growing Basil, Bok Choy, Beets, and Cucumbers. We are feeding and growing the fish, Tilapia, and waste water is used to grow the plants. Light and heat are provided by the sun in the 9th floor Dow greenhouse.