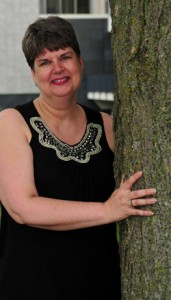 The School of Business and Economics together with the Presidential Council of Alumnae welcome alumna Marie Cleveland to campus.
When: Thursday, September 13.
Where: Fisher Hall 329 at 4pm
Presentation titled, "How to deliver effective business presentations."
This opportunity is open to everyone and will be beneficial for those currently studying business as well as individuals in other majors or areas on campus.
A reception with light refreshments following the lecture from 5 to 6pm in the Fisher 329. Hope to see you there!
More about Marie
Marie Cleveland '82 loves her job. As a worldwide corporate account manager for Federal Express, she handles six major accounts and is responsible for bringing in $50 million in sales each year.
"We believe in helping clients in any way we can," she says, "which often involves finding innovative solutions to improve their bottom lines." This freedom to think and act outside the box is one of Cleveland's favorite aspects of the position.
Though initially skeptical about working in sales, Cleveland found a talent and a passion for the high level of client interaction. She became a regional recruiter for Roadway Package Systems (RPS) in 1988 and went on to hold various positions with the company. When FedEx purchased RPS in 2000, Cleveland was named a corporate account executive.
There is no doubt that Cleveland has had a big impact at FedEx and is a highly valued employee. FedEx has recognized her contributions with numerous accolades over the years, including Rookie of the Year, Senior Account Representative of the Year, Corporate Account Executive of the Year, Ambassador's Club Award, and the Largest Corporate Account Close Award. In 2010, she received the highest honor at FedEx, the President's Club Award.
The key to professional satisfaction, according to Cleveland, is finding balance. "I love my job, but it is not my life," she says. "One of the great things about FedEx is that they promote priorities; for me, it's faith, family, and FedEx." (Read more)
Did you miss the presentation? Download the slides: Marie Cleveland – presentations.