Category Archives: Announcements
The School of Business and Economics launches the Professional Blueprint program to support and recognize students preparing for their future career.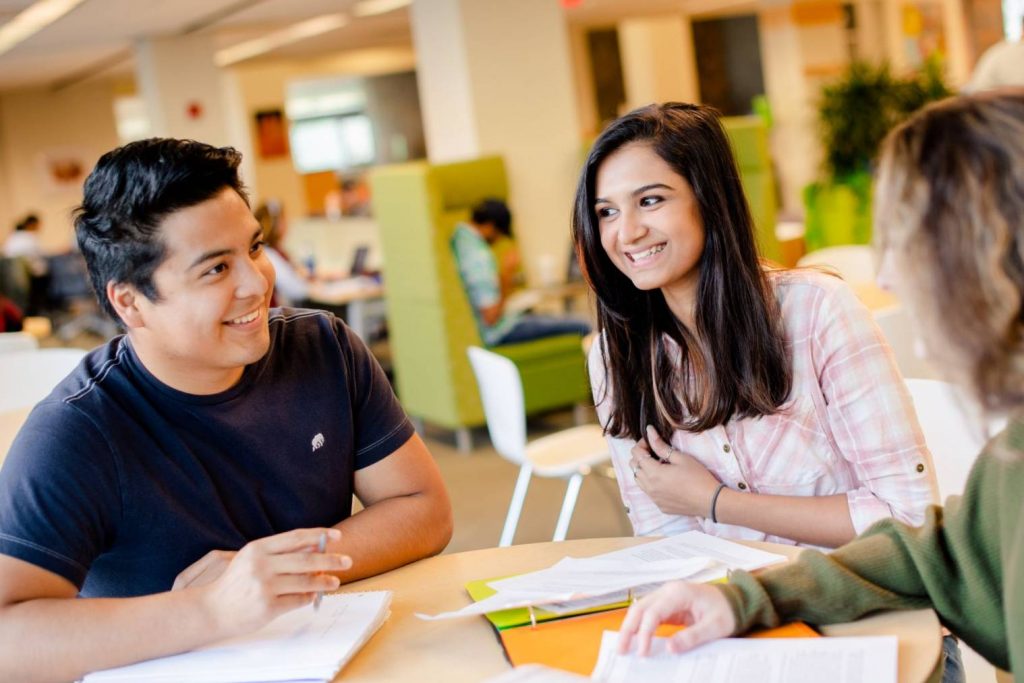 Continue reading →
---
After more than 22 years at Michigan Tech, Dr. Dana Johnson, Professor of Supply Chain and Engineering Management with an affiliate appointment in the Department of Mechanical Engineering-Engineering Mechanics, retired from Michigan Tech at the end of fall semester.
Johnson's time at Tech dates back to 1976 when she was a freshman. After completing her MBA and PhD, Johnson returned to Michigan Tech as an instructor of accounting and finance in the School of Business and Economics.

Her career in industry spanned General Motors Corporation, General Physics Corporation, Grant Thornton, and Competitive Advantage, a consulting contract firm she owned.

At its regular meeting on December 14, the Michigan Tech Board of Trustees granted Johnson emerita status.

Earlier in the semester, Johnson served as opening keynote speaker for the 21st Excellence in Services International Conference (EISIC) held in Paris, France. In "Impact of Service Quality on Overall Patient Satisfaction," Johnson summarized the culmination of multivariate modeling of psychometric variables as predictors of patient satisfaction. She was the first woman keynote speaker in the history of the conference.

---
The Bob Mark Business Model Competition provides a venue for students of all majors to pitch their entrepreneurial ideas before an audience and a panel of judges. Prior to the competition, students receive coaching from business professionals to hone their ideas and improve their pitches.
The 2018 Bob Mark Business Model Competition took place Wednesday, Dec. 5. More than 20 participants making up 15 teams pitched business plans for ideas ranging from hypothermia-preventing life jackets to a web-based stress management program.
Continue reading →
---


The Innovation Center for Entrepreneurship will host the 2018 Bob Mark Business Model Competition from 7 to 9 p.m. Wednesday, Dec. 5 in the Opie Library. Students can apply to compete here.
Prizes will be awarded to the most scalable and actionable business model pitches. Using prize money, students have a chance to take their entrepreneurial idea to the next stage of development further preparing them for additional opportunities such as competing at the New Venture Competition held in April at Central Michigan University.
President Koubek will serve as a distinguished judge alongside other entrepreneurially minded faculty, staff, and community members.
Prizes for the Bob Mark Business Model Competition include:
First Prize – $2,000 + $100 services from MTEC SmartZone
Second Prize – $1,000 + $100 services from MTEC SmartZone
Third Prize – $500 + $100 services from MTEC SmartZone
Honorable Mention (2 prizes) – $250 each
Audience Favorite – $250
MTEC SmartZone prize – $1,000
Students should apply by submitting this form no later than midnight on Wednesday, Nov. 21. The top 15 applicants will be selected to participate in the Bob Mark Business Model Competition. Student guidelines, scoring criteria, and a blank Business Model Canvas can be found at mtu.edu/honors/ice/husky-innovate.
The 2018 Bob Mark Business Model Competition is part of Husky Innovate, a series of workshops and events that guide students through key phases of innovation or business development while emphasizing evidence-based strategies for success. The competition is hosted by the Innovation Center for Entrepreneurship, which is a collaboration between the Pavlis Honors College, the School of Business and Economics, and the Vice President for Research Office. The event is a tribute to the late Bob Mark, professor of practice in the School of Business and Economics. Mark founded the Elevator Pitch Competition and brought the Business Plan Competition to Michigan Tech. His entrepreneurial spirit lives on in students, faculty, and staff.
---
Jun Dai is a visiting assistant professor from Southwestern University of Finance and Economics in China. She received her PhD in 2017 from the Rutgers Business School. Her research interests include applying new technologies such as blockchain, industry 4.0, and data analytics for the auditing profession.
Dai's paper "Imagineering Audit 4.0" received the Bright Idea award in 2017, which is identified as one of the top 10 manuscripts for the year among all publications of New
Jersey 's business faculty.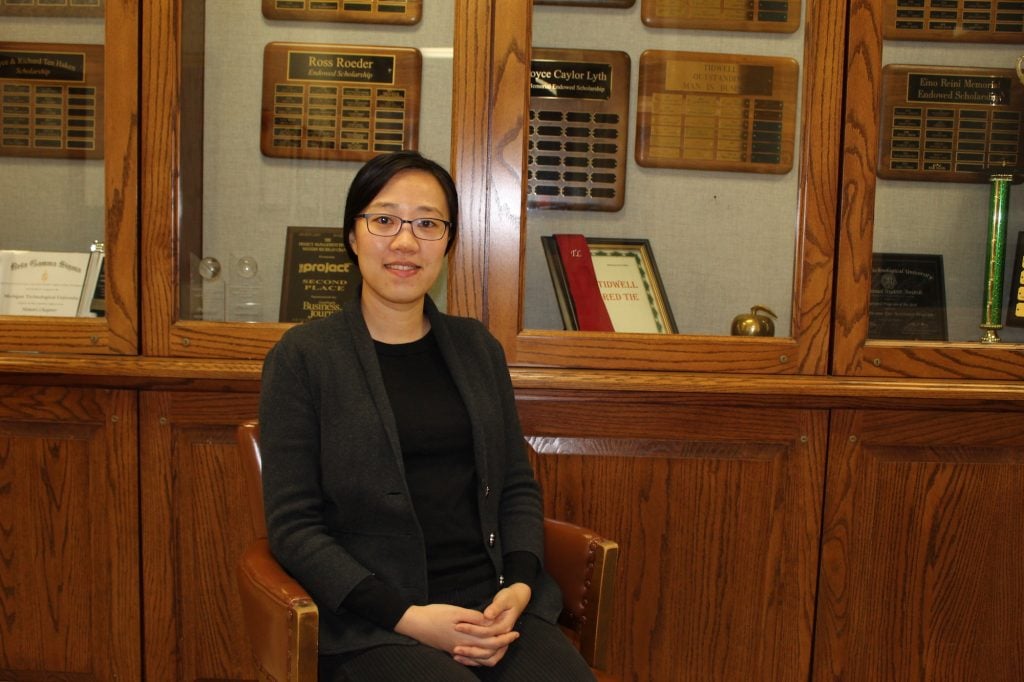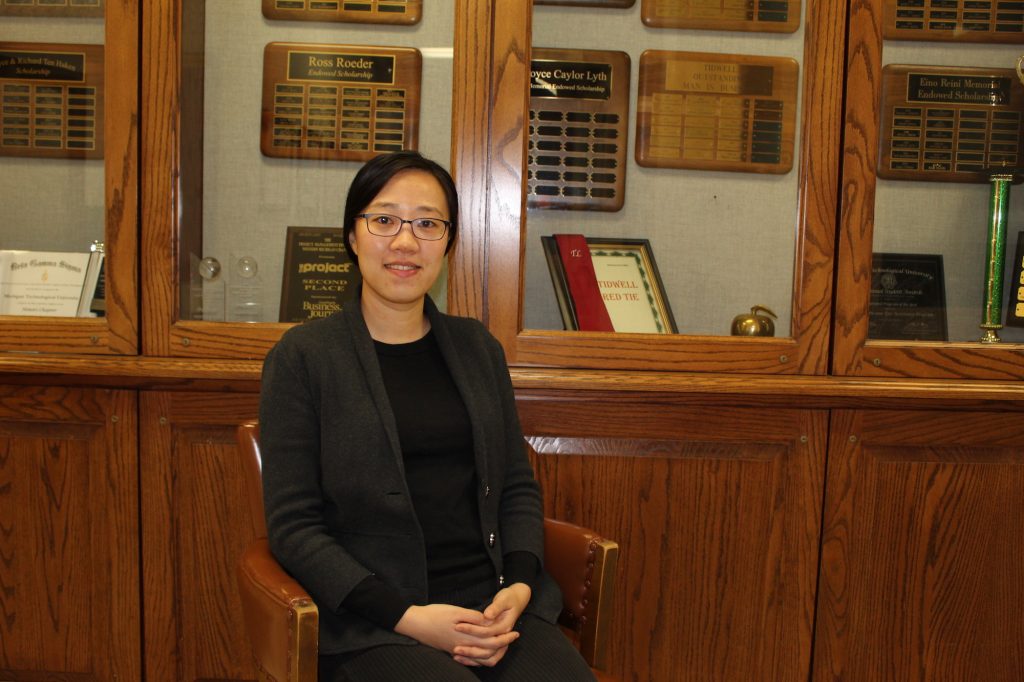 Earlier this month, Dai presented to the 43rd World Continuous Auditing and Reporting Symposium. The theme of the symposium was disruptive innovation in accounting. Her presentation, "Utilizing Blockchain and Smart Contracts to Enable Audit 4.0: A Case of Accountability Audit of Air Pollution Controls In China," explored the potentials of using smart sensors, Internet of things, blockchain, and smart contracts to reengineer current auditing procedures to be more agile, precise, and transparent.
Dai serves as an associated editor of the Journal of Emerging Technologies in Accounting and has published in academic journals and professional journals, including Accounting Horizons, Journal of Information Systems, International Journal of Accounting Information systems, Journal of Emerging Technologies in Accounting, and the CPA Journal.
---