Category Archives: Scholarships
When first-year business students pair with returning student scholars, the result is peer-to-peer mentoring, networking, and scholarship and career opportunities.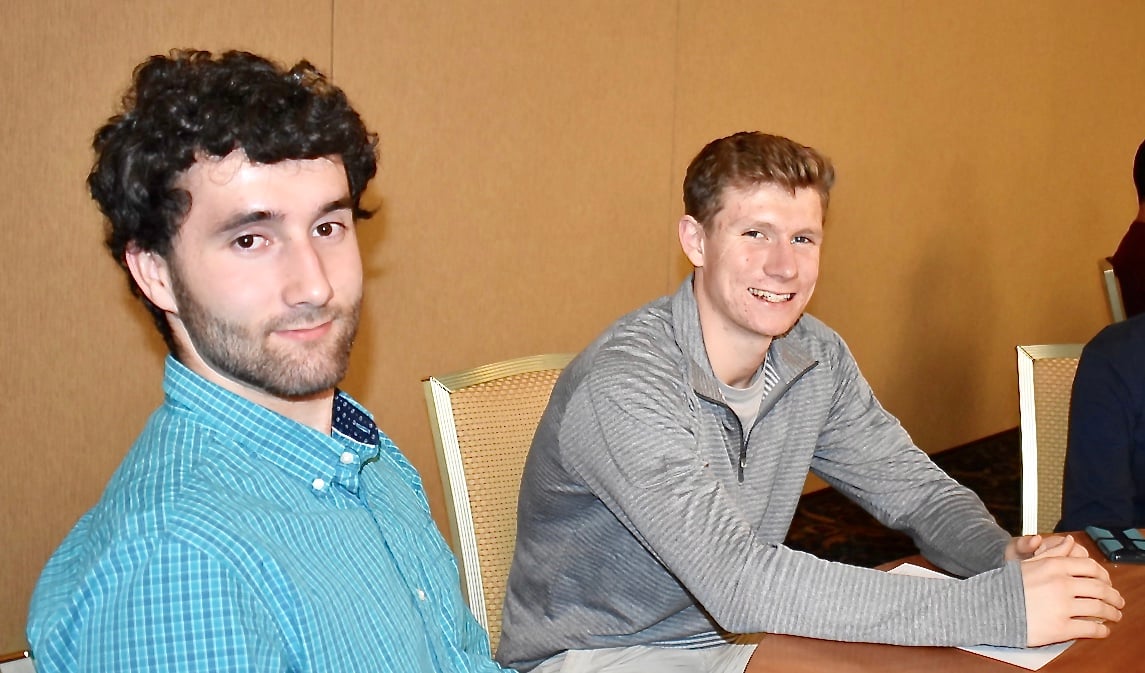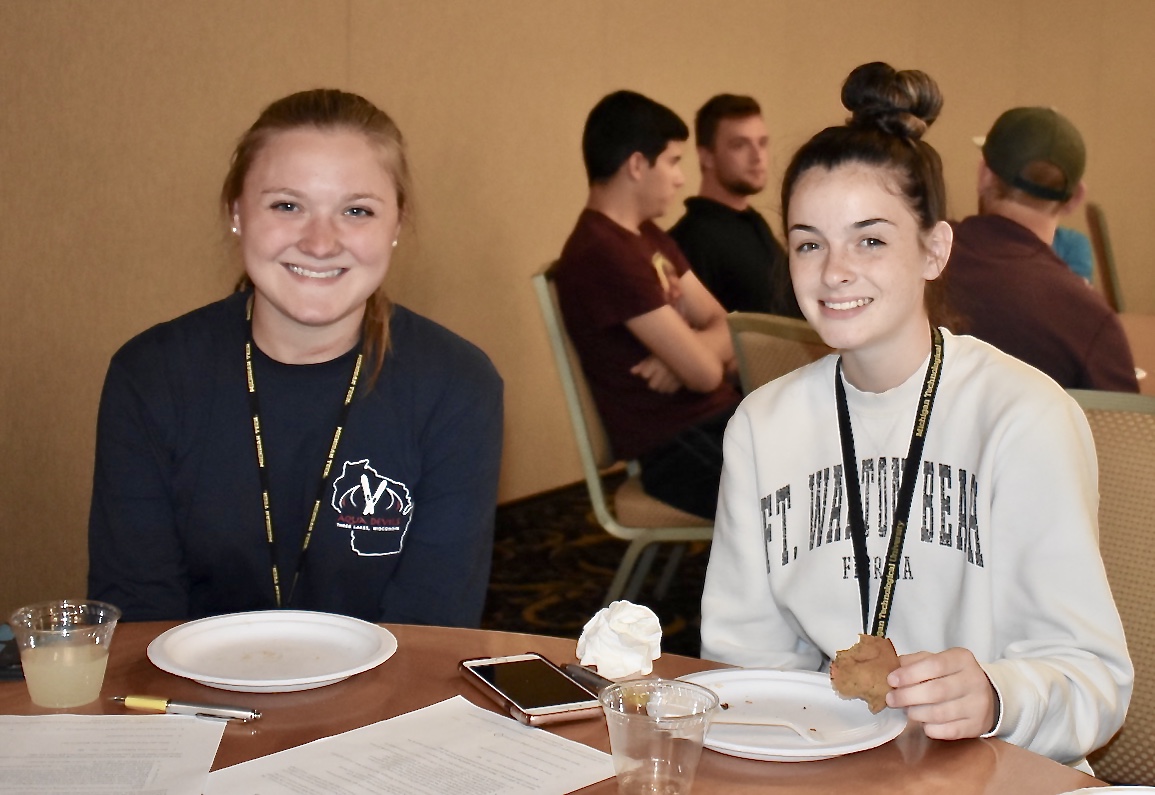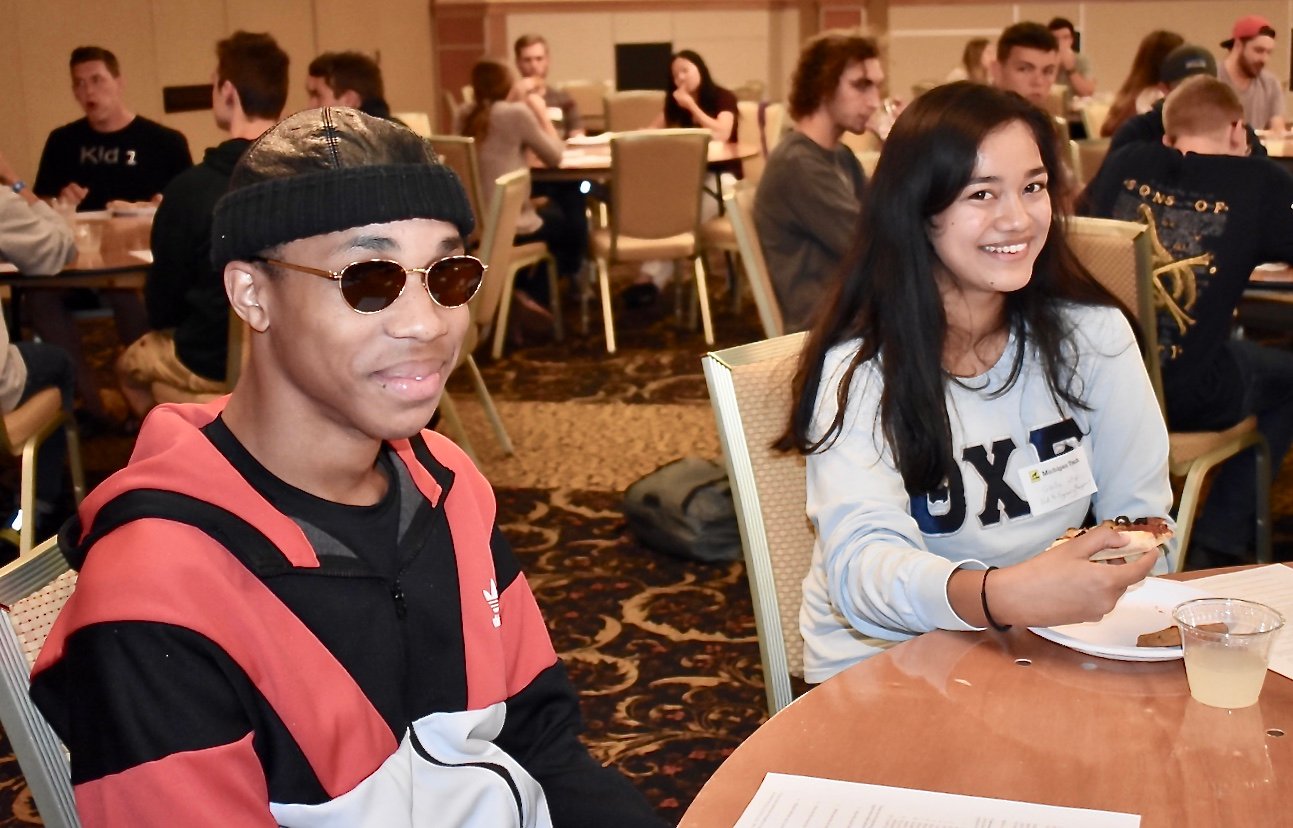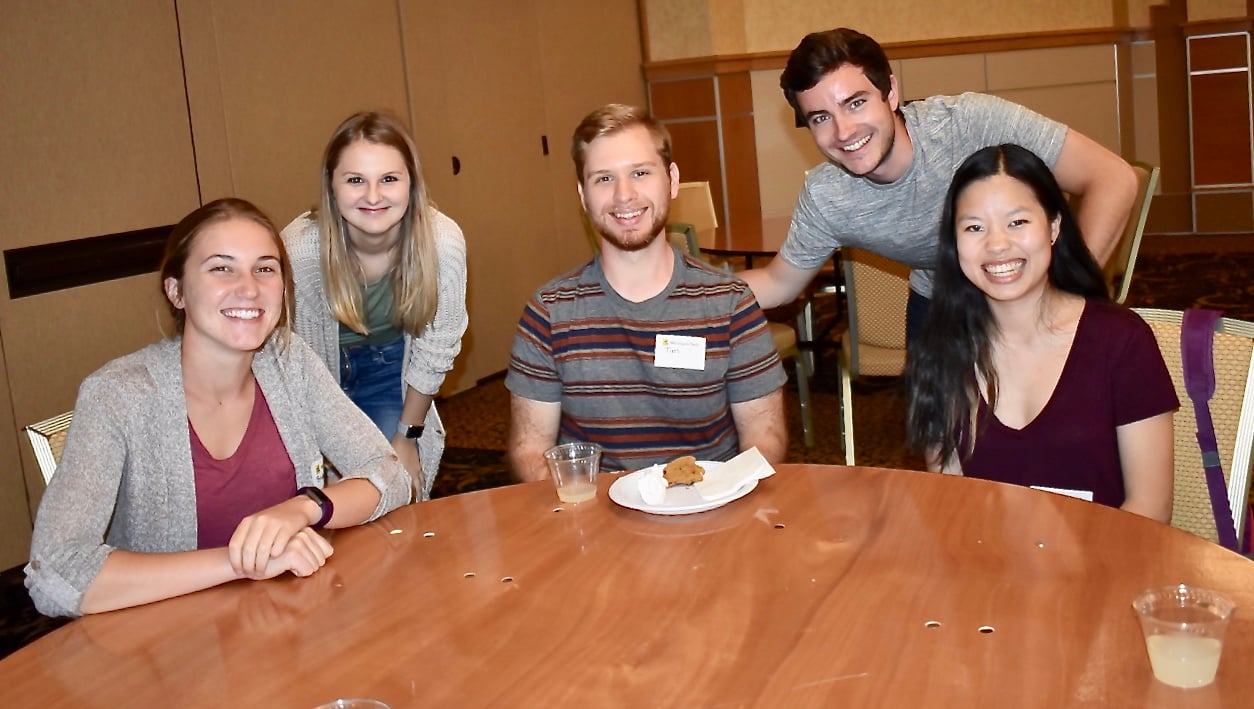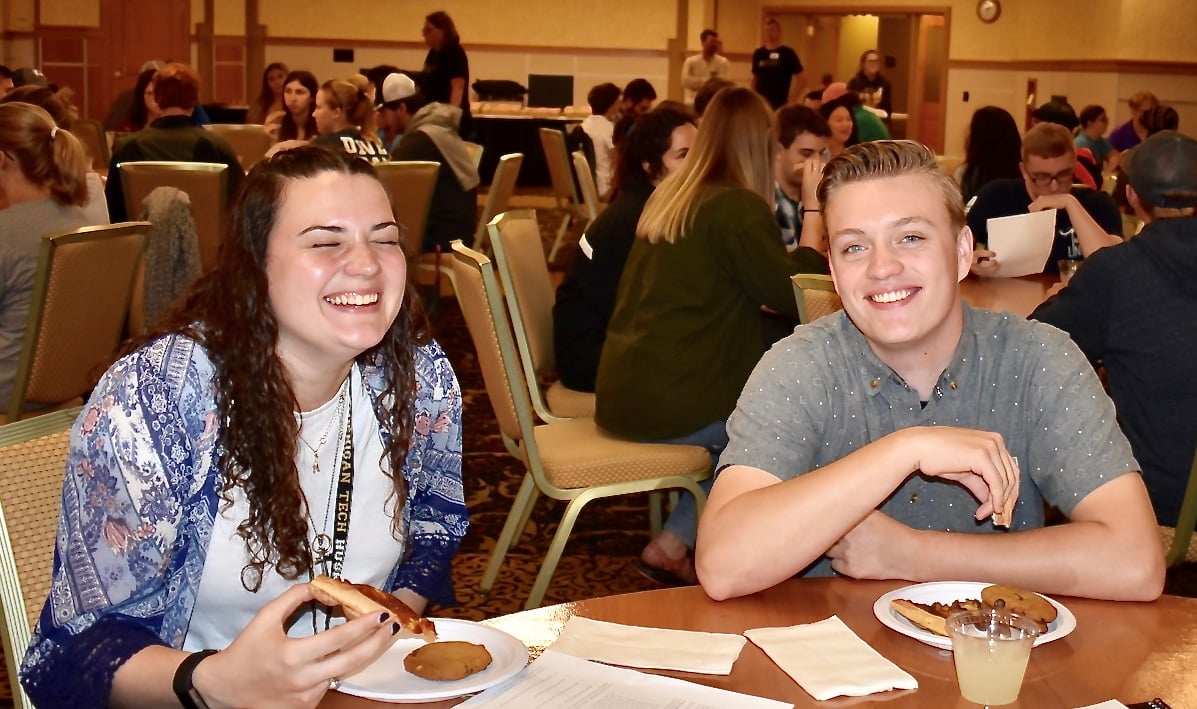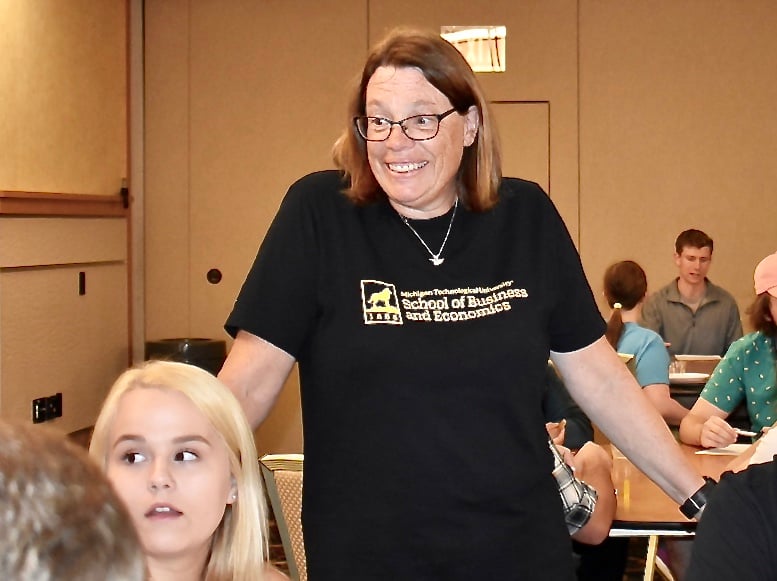 ---
The School of Business and Economics is pleased to announce that Ron & Linda Staley have established a new engineering management scholarship for incoming students. This endowed scholarship will recognize an outstanding first-year student in the engineering management major.
2017 has been a big year for Ron's involvement with the School of Business and Economics. He was inducted into the Academy of Business which recognizes outstanding leaders in business and civic affairs, as well as those who have contributed significantly to the growth and development of the School of Business and Economics. He also joined our new Engineering and Supply Chain Management Industry Advisory Board.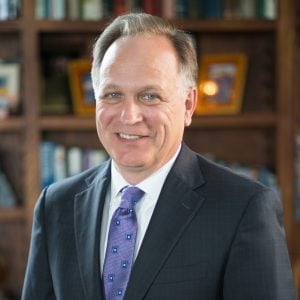 Staley has been with The Christman Company for 33 years and is currently leading the reestablishment of a new construction management and general contracting office in the City of Detroit.   He founded Christman's Historic Preservation Group in 1992 providing construction services for high profile national historic landmarks across the US and foreign countries.  Ron earned his Bachelor of Science in Business Administration (Industrial Management) and Associate of Applied Science in Civil Engineering Technology from Michigan Technological University.  He is on the Board of Directors of The Christman Company and multiple non-profit boards and honored as a Fellow in the Association for Preservation Technology International and Honorary Affiliate of the Michigan Chapter American Institute of Architects.
Ron and Linda live in Brighton, Michigan and have two married children and two grandchildren.
"We are so fortunate to have alumni who are dedicated to giving back to the School of Business and Economics both financially and with gifts of time and expertise." – Dr. Dean Johnson, Dean of the School of Business and Economics
---
The MIS Alumni Scholarship is an endowed scholarship that created and funded by Alumni of the MIS program within the School of Business and Economics.  The criteria for selection is the following: an MIS major (or dual major)  with a strong academic standing, a demonstrated commitment to the MIS degree program, and professional communication skills.
Two scholarships are awarded annually; one to a sophomore and one to a junior. The 2017-2018 recipients are sophomore Mackenzie Pirie, and junior Thomas Strome. Congratulations to both awardees!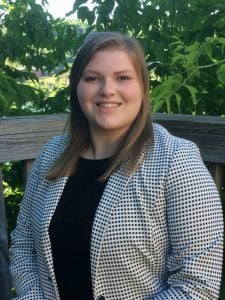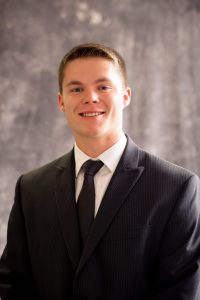 ---
Helping the future women of business to become leaders and entrepreneurs is the essence of the Pioneering Women in Business (PWB) scholarship. The vision for the PWB scholarship was inspired by the memory of Joyce Caylor Lyth '72 and implemented by her husband David Lyth '73 in 2015.
The Lyths realized the nation needs more women in business-leadership roles. This notion is backed by data that shows nearly 60 percent of companies who were researched did not have a single female board member and nearly 50 percent did not have a female C-suite executive.  To help Michigan Tech transform the future of global business leadership we are asking for help.
Visit the Superior Ideas project for more information about the scholarship and how you can make a difference.
–Bryant Weathers, Office of Advancement via Tech Today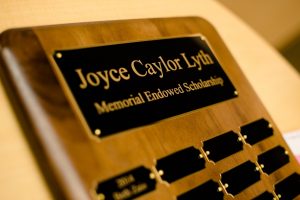 ---
Each year the School of Business and Economics recognizes two students who bring honor and pride to the School through high scholastic achievement and involvement. Students eligible for this honor went through an intense interview process that included an essay and interview with faculty.  This year 8 men and 11 women applied.  We are pleased to announce our winners: James Sturos, Accounting and Hailey LaFleur, Marketing and Management!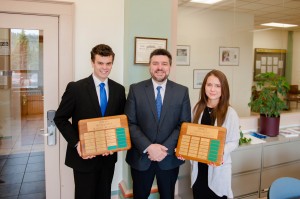 The Outstanding Man and Woman in Business award is sponsored by Peter Negro of Negro and Associates, CPAs.
---