Incoming College of Business marketing major Ruby Walker has been named a recipient of Michigan Tech's Leading Scholar Award, the University's premier competitive award. The Leading Scholar program recognizes incoming first-year Huskies who best exemplify leadership traits and scholarly achievement in and outside the classroom.
Hailing from Lenox, Michigan, just north of Detroit, Walker comes from a family of Tech grads—including mom Pamela '89, dad Donald '88, and older brother Samuel '22, who all hold engineering degrees—and she is eager to chart her own course.
"Speaking with Marie Cleveland, prospective student liaison in the College of Business, immediately I knew business at Tech was the right choice for me.
"I knew I wanted to include technology as part of my business degree, and Michigan Tech is the perfect place to do that."
Walker first began considering Michigan Tech following participation in Summer Youth Programs, an experience she called "life-changing." During high school, she interned with a sports media network and served as captain of a FIRST Robotics team, where she specialized in marketing—building and sustaining a recognizable brand by using data analytics and social media as tools to understand the team's target audience.

COVID-19 presented itself during Walker's ninth-grade year, at a time when she was adjusting to a new normal with a Type 1 diabetes diagnosis. She went on to become a youth ambassador for the Juvenile Diabetes Research Foundation, raising awareness and research funding. During the pandemic, Walker also rolled out a profitable custom baking business, Boo Bakes with Love, which has supported numerous nonprofits.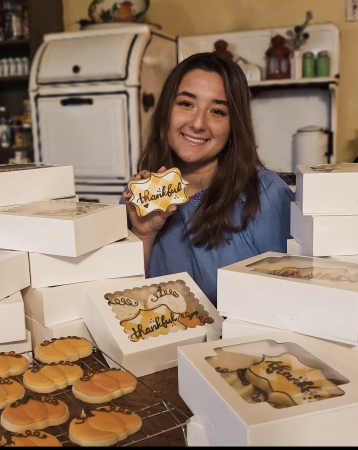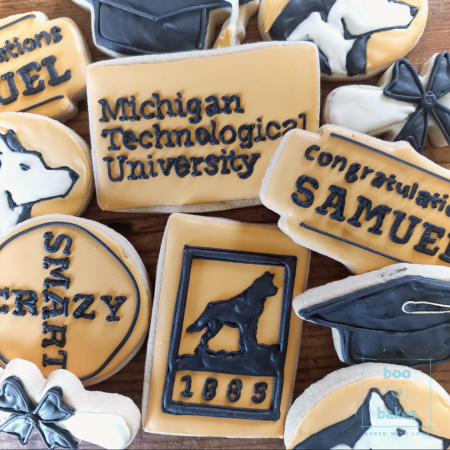 Through the Leading Scholar finalist event, Walker formed connections with faculty and fellow students that she is looking forward to resuming when classes begin in August. She anticipates getting involved in the American Marketing Association, joining an Enterprise or research project, and studying abroad.
"I am eager to discover new opportunities that are beyond my imagination!"
During study breaks, Ruby plans to snowshoe into the Keweenaw and learn to snowboard on Mont Ripley.
About the College of Business
The Michigan Tech College of Business offers undergraduate majors in accounting, business analytics, construction management, economics, engineering management, finance, management, management information systems, and marketing, as well as a general business option. Graduate degrees include the TechMBA®, a Master of Engineering Management, a Master of Science in Accounting, and a Master of Science in Applied Natural Resource Economics.