---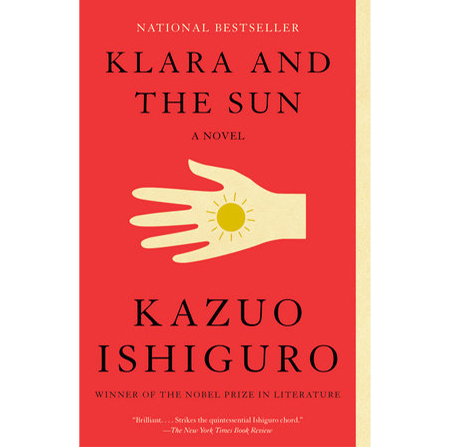 The word "robot" has been part of the human imagination for 101 years. Michigan Tech is celebrating this anniversary with a series of events called ROBOT101. Throughout the fall semester, there will be opportunities to learn about how faculty and student researchers at Michigan Tech are expanding the capabilities of robots, how people have used the idea of "robot" to explore what it means to be human, and how robots will change our world.
ROBOT101 activities include discussion of the 2021 novel Klara and the Sun by Kazuo Ishiguro. Set in a future that is quite similar to our present world, the story is told from the perspective of Klara, an Artificial Friend designed to provide companionship for a young person. Klara is a keen observer and speaks in a clear, simple voice, yet her narrative raises questions in the reader about her nature: is she simply a "product" or "tool", or is she something more? And her interactions with her human owners raise questions about the human capacity for love. Students in a range of courses (ENG1101, CS1000, CS3000, HU2600, SS1001, UN1015) will be reading Klara and sampling some supporting media and materials, and there will be opportunities for students outside these courses to participate as well.
In early October, the Rozsa Center will show the 2022 film, After Yang, which addresses similar themes to Klara. Yang is an android who provides companionship for an adopted daughter. When Yang inexplicably stops functioning, the entire family is forced to confront their relationship with him and what he meant in their lives. In exploring the mystery of Yang, the family discovers secrets from his past that give insights into his inner life. In conjunction with the screening, the writer Alexander Weinstein will visit to discuss his story "Saying Goodbye to Yang" on which After Yang is based.
In mid-October, the Tech Theatre Company will perform the play R.U.R. (Rossum's Universal Robots) by Czech writer Karel Čapek, which was first performed in 1921 and introduced the word "robot" to the world. Many of the themes we associate with robot-oriented science fiction can be found in this groundbreaking play. R.U.R. imagines a world in which synthetic humanoid beings perform virtually all work previously done by humans. (The word robota in the Czech language means "forced labor".) This change has a profound effect on the human race (the birth rate plunges as people struggle with a lack of purpose), and the robots themselves begin to perceive their own worth and rights as sentient beings. Eventually they lash out against their human oppressors in a violent rebellion. The play ends with a pair of robots discovering love, suggesting a return of compassion to the world.
A growing slate of related events will also take place during the Fall semester, including discussions of robotics research and robots in science fiction.