---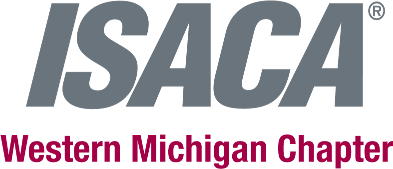 The 2023 ISACA—Western Michigan Chapter Scholarship is open to undergraduate and graduate students residing in Michigan or attending a Michigan university. Scholarship awards are $1,000 and $2,000. The deadline to apply is February 24, 2023.
ISACA—Western Michigan Chapter, is composed of auditors and information technology professionals with individuals specializing in governance and risk management, data management and security, cybersecurity, cloud technology, artificial intelligence, accounting systems, and many others. Our experience-based certifications include CISA, CRISC, CISM, CGEIT, CDPSE with our performance-based certifications including ITCA, CSX-P, and CET.
More about ISACA can be found at isaca.org.
WMISACA Scholarship Applicant Requirements:
All applicants of the ISACA—Western Michigan Chapter Scholarship must fulfill the following requirements:
Be a current high school senior, graduating at the conclusion of the 2022-23 academic year, or be a full-time college student enrolled in at least 12 semester credit hours.
Have an overall GPA of 3.0 or above (out of 4.0 scale) in high school (if entering college) or in prior college work.
Be a Michigan resident or attend a Michigan college.
Scholarship awards will be granted without regard to race, color, creed, religion, sexual orientation, disability, or national origin.
The Scholarship award is applicable for one school year term only (2023-2024). However, recipients may re-apply in subsequent years.
Scholarship Deadlines:
Scholarship applications must be submitted electronically via email. Please include the following in your response:
Completed application (see below)
Evidence of college enrollment:
High school seniors include copy of your college acceptance letter
College students include a copy of your academic plan for the Fall 2023 semester
Copy of your current transcript showing GPA (an unofficial printout is acceptable)
Essay – questions listed on the essay page. Please respond to Essay question No. 1 with a double-spaced response approximating 400 words and Essay question No. 2 with a double-spaced response not to exceed 200 words. All work must be original. One essay set per applicant.
Please send to education@wmisaca.org by 5:00 pm Eastern Time, Friday, February 24, 2023. Please title the email subject line "2023 Scholarship Application" * Send all materials in .pdf format only.