---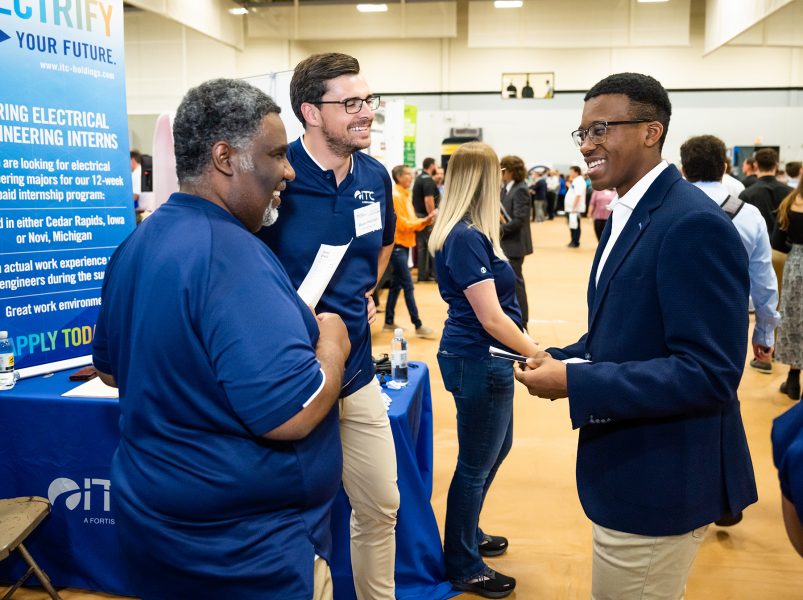 A Career Fair mixer will take place on Tuesday, February 21, 2023, from 4-5:30 pm in the Rozsa Center lobby as part of Career Fair.
At the mixer, students will have the opportunity to talk with representatives of major employers that are seeking to hire computing and electrical and computing engineering graduates. Snacks and soft drinks will be served.
The event is sponsored by the College of Computing and the Department of Electrical and Computer Engineering. with the participation of the Departments of Applied Computing and Computer Science and Michigan Tech Office of Career Services.
Students in the following departments are encouraged to attend:
Computer Science
Applied Computing
Electrical and Computer Engineering
Majors include
Computer Network and System Security (CNSA)
Computer Engineering (CpE)
Computer Science (CS)
Cybersecurity
Data Science
Electrical Engineering (EE)
Electrical Engineering Technology (EET)
Health Informatics
Mechatronics
Robotics Engineering
Software Engineering (SE)