---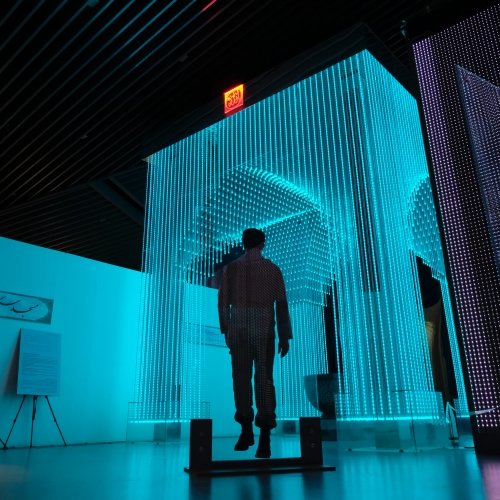 by Amanda Stump, Institute of Computing and Cybersystems
Are you interested in the intersection of computing and art? The inaugural Art in Silico event invites amateur or professional artists in all areas (visual, performance, digital or really anything that can be imagined) to enter our juried show. Submissions are welcomed and encouraged from students, faculty, staff and community members. $1,500 in prizes will be awarded!
The Institute of Computing and Cybersystems, Great Lakes Research Center, College of Computing, Department of Visual and Performing Arts and the Copper Country Community Arts Center (CCCAC) are pleased to present Art in Silico, a series of workshops, panels, lectures and other events celebrating the intersection of computing and art. The series will culminate in a juried art show April 13 at the Orpheum Theater in Hancock. The show will be a combination fundraiser for the CCCAC and MTU student scholarships (artists can choose if they would like to donate their art for a silent auction benefiting these causes).
Please see the Art in Silico page for more information, or email silico-art-l@mtu.edu.