---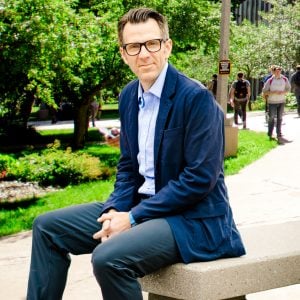 Dennis Livesay, Dave House Dean of Computing, has been elected to the three-person CRA Deans Group leadership team.
More than 40 major institutions from several countries participate in the Computing Research Association CRA-Deans Group. The group meets annually to discuss a range of topics and share their experiences creating independent schools and IT units.
The CRA-Deans Group provides leadership and community to emerging and established colleges of computing and interdisciplinary IT schools. It is organized around schools of computing, schools of information, and/or schools of information technology with heads that report directly to the Provost or Chief Academic Officer at a university.
The Computing Research Association (CRA) works with more than 200 North American organizations active in computing research to represent the computing research community and to effect change that benefits both computing research and society at large.
The Michigan Tech College of Computing, established in 2019, is the first and only academic unit in Michigan dedicated solely to computing. It is one of only a few such colleges in the nation. The College of Computing offers bachelor's and graduate degree programs in the computing disciplines.