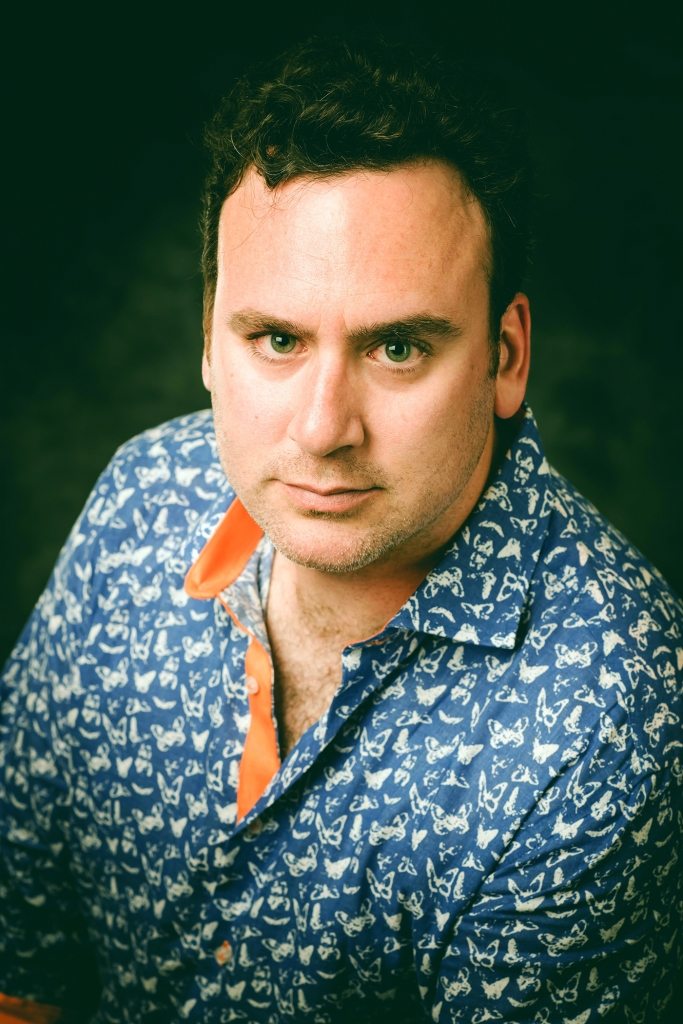 Timothy C. Havens, the William and Gloria Jackson Associate Professor of Computer Systems and the director of the Institute of Computing and Cybersystems, has been appointed the associate dean for research for the College of Computing, effective immediately.
In his new role, Havens will encourage and enable research success in the College and promote collaborative, cross-disciplinary research and learning experiences through research support and development, communication and marketing, advancement, and College strategy and planning.
"Tim is highly passionate about supporting research creativity and pushing the boundaries of computational knowledge. He also has a strong history of supporting student degree completion and growing Michigan Tech's reputation," said Dean Adrienne Minerick, College of Computing. "For these reasons and more, he is an outstanding individual to cultivate and grow the College of Computing via independent research, collaborative research, and large team endeavors. I am thrilled he has agreed to lead in this exciting new era of computing at Michigan Tech."
In his new role, Havens will collaborate with faculty and staff in identifying and pursuing research opportunities, lead and assist with College efforts to support and secure large, externally funded research awards, and work closely with the Dean, College leadership, and other constituent groups to advance the College of Computing's reputation, research capabilities, and impact. Havens will also work to enhance communication and relationships between other units on campus surrounding computing and related research areas and contribute to College teaching needs, among other duties.
Havens's overarching goals for his new position encompass developing key, sustainable resources to enable research success in the College and Michigan Tech as a whole. This includes recruitment of technical research support, mentoring for new faculty and research staff, continued development of a seminar series for distinguished visitors and rising stars, and growing donor engagement in research activity.
"My long-term goal is to develop a flourishing, sustainable culture of creativity, innovation, and education, where research is the thread of daily eagerness to move the boundaries of knowledge and to solve hard puzzles," Havens explained. "The product of this culture will be productive, rewarded researchers who exemplify their passion for pushing the envelope to our students, our alumni, and the greater research community."
Havens knows that this sounds lofty and utopic, but his hope is that someday "we will all turn to each other and say, ahhhhh, this is it! This is inspiring!"
"During his time at Michigan Tech, Tim has proven to be a dedicated and productive researcher and—most importantly—a great collaborator," said Peter Larson, director of research development at Michigan Tech. "It has been a pleasure to work alongside Tim this academic year in the ICC. I am confident that his leadership will be a great asset to both ICC and the College of Computing in the coming years. Tim's collaborative nature will be instrumental in bringing teams together as we seek to expand the portfolio of computing research at Michigan Tech across new programs, new areas of research, new sponsors, and larger projects."
Havens has a passion both for academic research and innovation, and also for mentoring. This is why he loves being a professor, where he can do both. "I really look forward to working with all the College researchers—it's a unique opportunity to both act as a mentor to our researchers, and also to continue my own learning experience. I'm especially eager to learn more about all the great research going on in the College and at Tech, and to help our researchers accomplish their research goals," Havens said.
"Those who know me well, know that I also like to put on a show. I view part of being an Associate Dean as exactly that—I really enjoy telling the stories of the College and our researchers, and cultivating the visibility of our new College. It's an exciting time to be in computing at Michigan Tech."
Havens considers himself fortunate to have to have worked with several talented research mentors in his career path, starting with his experience as a master's student at Michigan Tech, where he investigated the optical properties of the atmosphere with his M.S. advisor, Michigan Tech professor Dr. Mike Roggemann.
Havens first job following completion of his M.S. was at MIT Lincoln Laboratory, where he investigated adaptive optics systems in support of the Airborne Laser program. Following that experience, he knew he wanted to be an academic researcher and a professor, so he returned to school to complete his Ph.D. at University of Missouri with advisor Dr. Jim Keller.
"Dr. Keller is a consummate researcher and one can't help but to catch the research bug working with him. He was and continues to be a great mentor; he made sure that I received lots of practice writing papers and proposals, talking to program managers, strategizing research projects, collaborating outside my field, all important aspects of running a research program," Havens said.
Havens notes that the duties of his latest gig, as director of the Institute of Computing and Cybersystems (ICC), are very similar to those of the Associate Dean for Research.
"The ICC is very much a part of the strategic vision for research in the College of Computing, as the institute acts as the research arm of the College. This integration allows us to best utilize the finite resources of both the College of Computing and the ICC to get the greatest return on key investments in people and resources," Havens explained.
"Launching the new College has been a wild experience so far and such a fantastic opportunity," Havens said. "With this shift, we boldly announce that computing is a major field of study and not just an underpinning to other disciplines. I see the new College as a place of opportunity to experiment, collaborate, develop new pedagogies, and become a model for other institutions of higher learning. Our team is strong and creative, and it's fun working on this puzzle with them."