by Center for Educational Outreach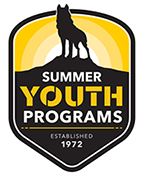 Since 1972, Summer Youth Programs (SYP) at Michigan Tech has offered students in grades 6-11 a variety of hands-on explorations in engineering, science, technology, computer science, business, design, and the humanities.
From college and career discovery to academic immersion, SYP is a fantastic mini college experience that packs a ton of learning, experimenting, and fun into each day.
Around 50 programs are offered, along with several scholarship opportunities, and run weekly from June 20-Aug. 7.
In addition, if any Michigan Tech staff or faculty have children in college (other universities welcome) that are interested in learning more about our summer staffing opportunities on campus please visit the employment page of our website.