---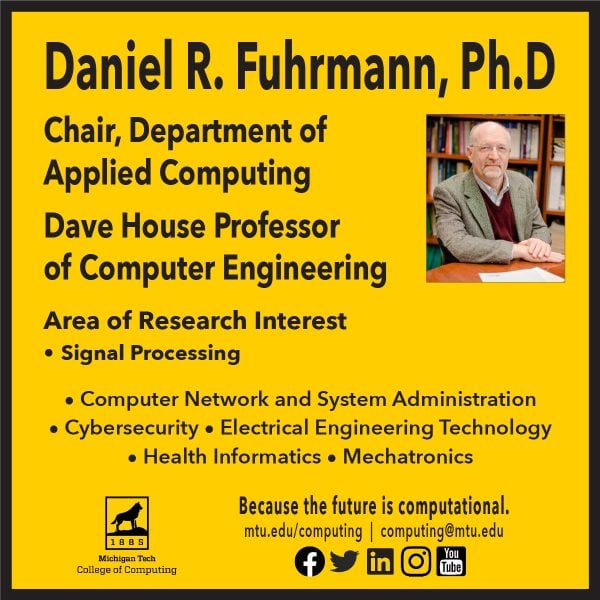 Dr. Daniel R. Fuhrmann, Dave House Professor of Computer Engineering, has been appointed chair of the Department of Applied Computing, effective immediately. Dr. Fuhrmann has been interim chair of the department since its founding in 2020. Prior to joining the College of Computing, he was chair of the Department of Electrical and Computer Engineering (ECE) from 2008 to 2019.
"I couldn't be more excited," said Dr. Dennis Livesay, the Dave House Dean of Computing. "Dan was instrumental in the creation of the College, and I know that his leadership will help the department achieve its promise. Computing is transforming every discipline and it's hard to imagine any unit on campus reflecting that more than the Department of Applied Computing."
The Department of Applied Computing offers undergraduate Bachelor of Science programs in Computer Network and System Administration (CNSA) and Electrical Engineering Technology (EET). On the graduate side, the department also offers a M.S. in Health Informatics.
The department also collaborates on three convergence programs. In cooperation with the Department of Computer Science it offers the B.S. in Cybersecurity, which began enrolling students in Fall 2019. In cooperation with the Department of Manufacturing and Mechanical Engineering Technology (MMET), in the College of Engineering, the department offers both a M.S. and B.S. in Mechatronics, which began enrolling students in Fall 2019 and 2020, respectively.
In addition to teaching AC program courses, faculty in the department pursue research in a variety of computing areas, including cybersecurity, mechatronics, health informatics, and machine learning. Growing the department's industrial and applied research portfolio will be a major emphasis for Dr. Fuhrmann.
"I'm excited about doing what I can to help build this new department at Michigan Tech," says Fuhrmann. "There are a lot of synergies that may not be immediately apparent within traditional academic structures, but they reflect what is happening in industry today."
For example, computer networks and cybersecurity are playing an increasingly important role in industrial control and automation, and robotics and the Internet of Things is highly relevant for the evolving field of health informatics, Fuhrmann explains.
"Machine learning is also having an impact across all areas in the department," Fuhrmann adds. "We will be focusing on helping both our students and our industry partners navigate this convergence of physical and cyber technologies."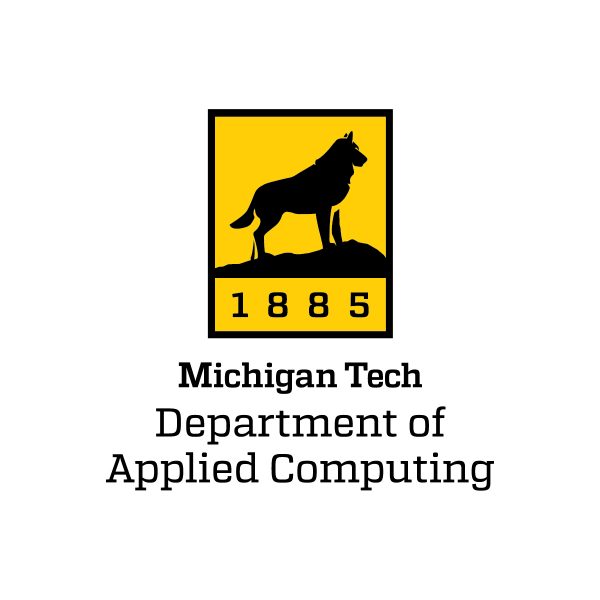 The Department of Applied Computing brings together those faculty and programs in the College of Computing with a common interest in applied aspects of computing.