---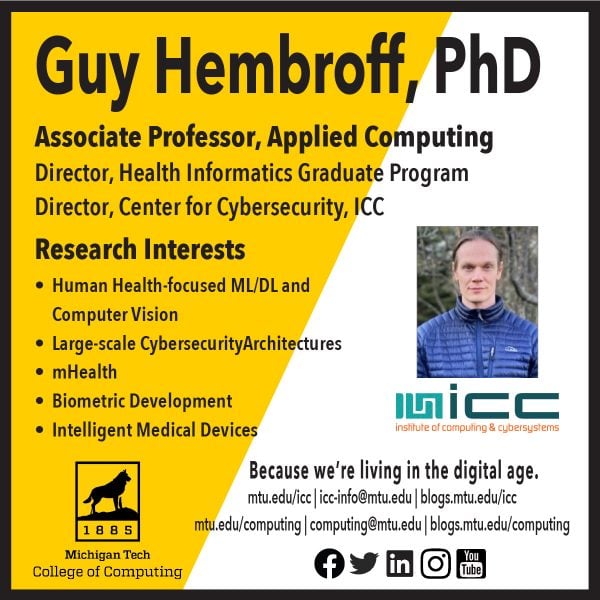 Dr. Guy Hembroff presented a talk to representatives of a number of digital health startup companies May 20, 2021, as part of an event hosted by the the HealthSpark program of 20 Fathoms, an entrepreneurial-focused member organization in Traverse City, Michigan.
The startup companies, in many U.S. locations, are being mentored by 20 Fathoms members.
Dr. Hembroff is an Associate Professor of Applied Computing and director of the Health Informatics Master of Science degree program at Michigan Tech.
---
Dr. Hembroff's talk, "Cybersecurity and Privacy + X: Best Practices for Health Startups," was designed to help startup companies gain awareness of and plan strategically for the cybersecurity and privacy elements of their company, affiliations with vendors, and the rights and protections of consumers.
Talk topics included an overview of data security and privacy, web security, scams and fraud detection and protection, mobile device security, network security, incident response, digital health data integration and interoperability, and protection from ransomware attacks.
---
The HealthSpark program is Traverse City's digital health accelerator. The organization advances innovation and facilitates solutions that will resolve today's challenges in rural healthcare. A community-focused initiative, HealthSpark work sto bring world-class healthcare solutions to rural patients through the advancement of digital technology.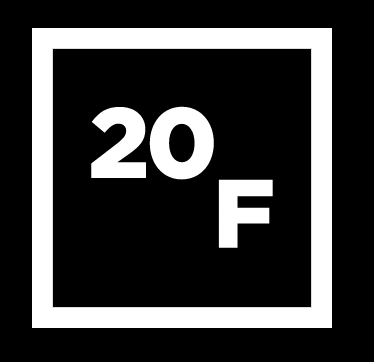 20Fathoms is a membership organization for entrepreneurs, intrapreneurs, tech professionals, creatives, and other innovators in the the Traverse City, Michigan, region.
Led by a team of experts who have walked-the-walk, we provide services, resources, support, and a robust network to help our members accelerate both their careers and businesses, according to the 20Fathoms website.