---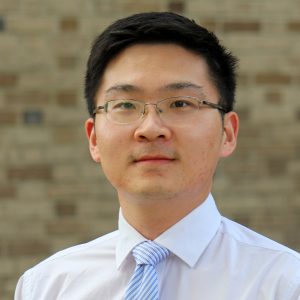 Assistant Professor Tan Chen, Electrical and Computer Engineering, was awarded a Research Excellence Fund Award by the Michigan Tech Vice President for Research office.
Chen's research focuses on complex dynamics and applied control of robots. In particular, he is interested in robot locomotion–including how robots navigate slippery surfaces like ice and snow.
Chen applies his robotics research to the healthcare and smart manufacturing areas. "My plan is to merge nonlinear geometric control approaches with optimization and machine learning tools to develop robust and safe controllers for the robots."
Chen is a member of the Institute of Computing and Cybersystems' (ICC) Center for Cyber-Physical Systems (CPS) and Data Science (DataS).
---