Portage Lake Lift Bridge Closures
The Michigan Department of Transportation (MDOT) has announced four two-hour closures and an all-night closure of the Portage Lake Lift Bridge between Houghton and Hancock for this week.
The two-hour closures will happen:
Friday, March 20 from 2:00 AM to 4:00 AM
The all night closure will begin at 9:00 PM on Saturday, March 21 and will end on Sunday, March 22 at 8:30 AM.
For more information, please visit www.mtu.edu/bridge-construction
---
Khana Khazana, a weekly international lunch will feature Indian cuisine this Friday, March 20, cooked by Abdul Qadeer and Jaswanth kalavagadda , Electrical Engineering students at Michigan Tech.
The main dish is Tahari. It is a rice delicacy cooked in yogurt, tomatoes, chicken with Indian spice base and served with yogurt sauce.
The second dish is  Aloo Lukhmi. It is a pastry made with savory filling, such as spiced potatoes, onions, peas and lentils.
The final dish to end your meal would be  Double ka Meetha. It is a  luscious dessert made of  fried bread slices soaked in hot milk with spices, including saffron and cardamom, garnished with almonds, cashews and raisins.  We will serve from 11am to 2pm at MUB Food Court. The whole meal is $6.95 with free fountain soda or $2.5 for each item.  Please join us to support our international cooks and enjoy a great meal!
---
Film Board – Interstellar
This weekend, Film Board will be showing Interstellar in Fisher 135.
It will be shown on:
Friday March 20 at 5:30, 8:30 and 11:30 PM
Saturday March 21 at 5:30, 8:30 and 11:30 PM
Sunday March 22 at 2:30 and 5:30 PM

Tickets are $3. Candy, popcorn, and soda are all $1 each. Next week
will be "The Hobbit: The Battle of the Five Armies"

We hope to see you there!
---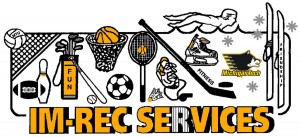 Intramural Sports – Upcoming Deadlines and Events
Team Sports Entry Deadlines
Soccer (W & M) –
April 1st @ 5PM
Individual Sports Entry Deadlines
Swim Meet (W & M) –
March 23rd @ 3PM
Tennis Doubles (W, M & Co-Rec) –
April 1st @ 5PM
Dodgeball Tournament  –
March 21st
For more information check us out online

---
Dog Therapy with Echo
Come on over to the Outdoor Adventure and Wellness House for some dog therapy with Echo the dog on Thursday, March 26 from noon to 2:30. Your sure leave happier and more relaxed.
For more information contact Whitney at 906-487-2560.
---
Attention All Students Graduating in May 2015
The Michigan Tech Student Foundation (MTSF) and the Student Philanthropy Council invite you to make your upcoming commencement day even more meaningful by participating in the Class Tribute Program. It's an opportunity for you to recognize someone special to you in the printed commencement program.
Not only will tributes appear in the commencement program, but they will also be displayed on the new video scoreboard in the ice arena! It's gonna be crazy!
NEW THIS YEAR – You have the option to upload a picture with your tribute! Maybe a special picture of you and your parents? Spouse? Best friend? Imagine that person/s sitting in the audience and seeing the photo and tribute appear on the big screen!
Just go to http://www.mtu.edu/classtributes for program and participation details. The deadline for tribute submissions is Monday, April 6, 2015.
For questions, contact Jenn Biekkola at 487-1056 or jrbiekko@mtu.edu.
---

Rozsa and SEB Present, Mandy Gonzalez
Please note that due to the Portage Lake lift bridge closure tomorrow, Saturday March 21st, we will start the Mandy Gonzalez show "Love, All Ways," at 6:00 PM.
Like Broadway musicals? Enjoy live performances of your favorite show tunes? The Rozsa Center and the Michigan Tech Student Entertainment Board have what you want: We are pleased to present Mandy Gonzalez, star of the hit Broadway musicals "In the Heights" and "Wicked," coming to the Rozsa this Saturday, March 21, 2015, at 6:00 PM. Mandy and her band will light up the Rozsa stage with "Love, All Ways," a blend of beloved melodies and favorites from her days on Broadway. From softer pieces like "Danny's Song" by Kenny Loggins to "Total Eclipse of the Heart" by Bonnie Tyler, Mandy blows them all out of the water. Finally, Mandy will perform "Defying Gravity" from the hit musical "Wicked."
---

African Night
African Night 2015 themed " My Big African Wedding" will take place on March 21 st the event for the night will be as follows:
Dinner : 6 – 7:30 pm at the MUB Commons
Performance: 8 – 10 pm at the SDC Wood Gym
The performance will include acrobats by an highly energetic group the Zuzu Acrobats.
---
Bake Sale to Support Relay for Life
Next week the Relay for Life  student organization, is hosting a bake sale to support the Relay For Life Team during the annual Biology Week. The event is Friday, March 27 from 10:00 AM – 2:00 PM in the Dow Lobby. Help them reach their goal in supporting the American Cancer Society!
---
Biology Week Events
Join Phi Sigma Biological Sciences Honor Society as they celebrate Biology Week March 23 – 27.
Monday, March 23
Be the Match Bone Marrow Donation Sign-up
12:00 – 5:00 pm in the Library
Hosted by PHAT
Tuesday, March 24
Undergraduate Research Symposium
7:00 pm in Fisher 125 (PREVIOUSLY CHANGED FROM DOW 641)
Wednesday, March 25
Biology Jeopardy Night
7:00 pm in DOW 642
Thursday, March 26
Peruvian Mobile Clinic Presentation
6:00 pm in Fisher 126
Hosted by MedLife
Biology Movie Night: Osmosis Jones
8:00 pm in Fisher 139
Hosted by Phi Sigma
Friday, March 27
Plant/Bake Sale for Relay For Life
10:00 am – 2:00 pm in Dow
Hosted by Phi Sigma
PureWellness Showcase on Depression and Anxiety
3:00 – 5:00 pm in the Library
Hosted by Wellness
---
The Michigan Tech Lode needs your help!
We want to know your thoughts on the newspaper.  The survey will only take 2 minutes, and contains simple questions.  The Lode staff would like to continue to make the student newspaper relevant to you.  We are very excited to hear your input!
Access the survey at this link:
---
Easter Egg Rush with Alpha Delta Alpha
Come make Easter Eggs with the sister's of Alpha Delta Alpha on
Wednesday, March 25 at 8pm
! Rides will be leaving Wadsworth hall at
7:45 pm
.
---

Relay for Life will be having a SUPER SALE on T-Shirts! Prices are as follows:
Winter Carnival 2015 – Long Sleeve $10
Winter Carnival 2015 – Short Sleeve $6
Save Second Base – Breast Cancer Awareness – $6
Mustache Shirt – Men's Health and Prostate Cancer Awareness – $6
Shirts will be available in Student Activities (MUB 112). Sizes are limited and will be available on a first come, first serve basis. Thank you!
If you are interested in signing up a team for Relay for Life on April 11, 2015, please contact rfl@mtu.edu. There is no size requirement on teams, all are welcome!
---
"The role of Doctors Without Borders in Tamil Eelam", by Vignesh Krishnamoorthi.
March 26

(

Thursday

),

5:00 pm

at Fisher 135 (MTU)

Join us to learn first hand about the 26 year long ethnic violence in Sri Lanka, the problems faced by minority groups, and how the international NGO's and Doctors Without Borders fought against the Sri Lankan government to change these people's lives.
Vignesh Krishnamoorthi is an Indian born Masters student at MTU, in Electrical Engineering. He has worked as a volunteer in Doctors Without Borders and CRY, and served in Sri Lanka and Myanmar for 3 months, having been helping people from war-torn countries and teaching orphan children for almost 5 years.
---
Iranian New Year Celebration
Nourouz is the ancient Persian holiday to celebrate the new year at the start of spring. The Iranian Student Organization invites you to the celebration on March 28 from 5:30 PM to 10:00 PM in the MUB Ballroom. The event includes Persian banquet, dance performances, and live traditional music followed by a fun after party. Tickets are $10 for students and $12 for non students and available for purchase March 23-27 11:00-2:00 in the MUB Commons.
For more information please contact Sara Alian at salian@mtu.edu.
---
Engineers Without Borders Band Benefit
Saturday March 21

Featuring:
Viney Willa 
What The Folk?
Homestead

Happy Hour at the Orpheum from 6:30-7:30. Music starts at 8pm with a $5 cover charge.
---
 League of Legends Tournament Registration Open
The Michigan Tech League of Legends Club will be hosting its Spring Semester Tournament Friday, April 3rd 2015. Registration is now open to all MTU students!
Rules, and Registration can be found at the following link: https://www.facebook.com/events/776920882389072/ Michigan Tech League of Legends
Involvement: https://www.involvement.mtu.edu/organization/lol
Michigan Tech League of Legends Facebook: https://www.facebook.com/groups/lolmtu/
---
Speaker Nicole Bromley Presenting Keynote, Our Little Secret
On March 28 at 6:00 pm in the M&M U115, Nicole Braddock Bromley, author, speaker and founder of OneVOICE, will travel to MTU to present her keynote entitled "Our Little Secret". Nicole is devoted to spreading a powerful and vital message of hope and inspiration across America and around the globe. She uses her own life story to empower others on a journey from victim to victory and to raise awareness and prevention of issues like sexual abuse, rape, and human trafficking. This event is free and open to students and community members.
For more info on Nicole's work: www.iamonevoice.org and www.onevoice4freedom.org
---

MEDTalks- A Discussion of Public Health Issues
Med Life is hosting a MEDTalks discussion on public health issues on Tuesday, March 31 at 6:00 PM in Fisher 123. Light refreshments will be provided.
For more information please contact Brittany Erickson bnericks@mtu.edu
---

Peace Corp Info Session
Peace Corps information session on campus Tuesday, March 24. Students can learn about the 10 Michigan Tech Peace Corps Master's International programs at this session. For more information please go to www.mtu.edu/peacecorps.
---
Become an EMT
Info Session:
Wednesday, March 18 – 7:30pm Wadsworth Hall G17/G19
Thursday, March 19 – 7:30pm Wadsworth Hall G17/G19
Attendance at one of the info sessions is required in order to be eligible to apply for the EMT course. The info session will explain all of the class requirements and process for being selected to participate.
For more information, visit www.mtu.edu/ems/education/emt
---
 End