Late Night Programming Presents:
Singer Olivia Millerschin:
March 27, 9PM
, MUB Ballroom
---
MUB Board Events
Husky Hockey Viewing Party
:
Friday 3/27/15, 4:30 PM
, MUB Ballroom B

Come cheer on the Huskies as they compete in the first round of NCAA Playoffs! There will be free food and 3 projectors displaying the game!
---
SPIE/OSA will be hosting a photo competition with a chance to win $200, $100, and $50 Amazon gift cards! SPIE/OSA has decided to extend our photo competition until Monday April 6th! Please register at http://tinyurl.com/osa-345. The room to pick up the etching is in EERC 631. If you have any questions email Michael Briseno at mjbrisen@mtu.edu.
---
The MTU Film Board will be showing Hobbit(3): Battle of the Five Armys this
coming Weekend.
This weekend is also the Nanocon (Anime, Gaming and Scifi) Convention so we have added extra showtimes.
Friday     (March 27)  5:30pm, 8:30pm, and 11:30pm
Saturday (March 28)  11:30am, 2:30pm, 8:30pm, and 11:30pm
Sunday   (March 29)  11:30am, 2:30pm, and 5:30pm
Tickets are $3. Candy, popcorn, and soda are all $1 each.
Next week, Film Board is showing "Taken 3"
We hope to see you there!
Matt Heyse
Film Board's Publicity Chair
---
Khana Khazana, a weekly international lunch will feature Saudi Arabian cuisine this Friday, March 27 cooked by Zainab Alshoug , student of Chemical Engineering Department at Michigan Tech.
The main dish is Bukhari Rice. This dish is prepared by cooking the chicken with cumin seeds, black pepper, carrots, tomatoes, onions and served with hot sauce, lemon and garnished with chickpeas,roasted almond and raisins.
The second dish is  Ba'lilah. It is a traditional salad made of boiled chickpeas and served with cucumber, carrot, beet, vinegar, hot sauce and cumin.
The final one to end your meal would be  Kleeja. These are the wheat cardamom cookies stuffed with honey and cardamom powder.
We will start serving at 11am to 2pm at MUB Food Court. The whole meal is $6.95 with free fountain soda or $2.5 for each item.
Please join us to support our international cooks and enjoy a great meal! Please find the attached flyer.
---
 MEDtalks
Join the MedLife chapter for its first MEDtalks event!  Tuesday, March 31 at 6pm.  Fisher 125
Dr. Watkins, of the D80 Center, a student of the Peace Corps International Masters Degree Program, Brigitte Morin, from the Biological Sciences Department, and Bridget Durocher, a Health Educator with the Western UP Health Department will be discussing and giving presentations on issues of public health.
Light refreshments will be provided.
---
---
---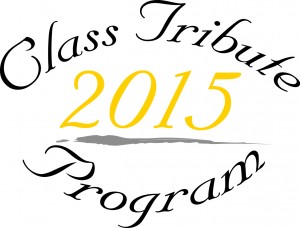 ATTENTION ALL STUDENTS GRADUATING IN MAY 2015: The Michigan Tech Student Foundation (MTSF) and the Student Philanthropy Council invite you to make your upcoming commencement day even more meaningful by participating in the Class Tribute Program. It's an opportunity for you to recognize someone special to you in the printed commencement program.
Not only will tributes appear in the commencement program, but they will also be displayed on the new video scoreboard in the ice arena! It's gonna be crazy!
NEW THIS YEAR – You have the option to upload a picture with your tribute! Maybe a special picture of you and your parents? Spouse? Best friend? Imagine that person/s sitting in the audience and seeing the photo and tribute appear on the big screen!
Just go to http://www.mtu.edu/classtributes for program and participation details. The deadline for tribute submissions is Monday, April 6, 2015.
For questions, contact Jenn Biekkola at 487-1056 or jrbiekko@mtu.edu.
---
---
Pop Culture Clash Game Show
:
Tuesday, March 31, 7:00 PM
, Fisher 135
The entire audience is part of the game! Teams of four will compete for a prize of $250 by answering pop culture questions!
---
Spring Fling:
Friday April 17, Noon – 4PM
, SDC Ice Arena (Possibly outside on campus)
This year's theme is SUPER HEROES! Join MUB Board and other student organizations for inflatable games, a caricature artist, reverse tie dye, superman ice cream, and so much more!
Registration for a booth is now open:
http://goo.gl/5VkK36

Food and Wine Pairing
:
Saturday April 18, 6:00 PM
, MUB Ballroom A
Join Chef Eric Karvonen for a pairing event of 5 different courses with 5 different wines.
Buy tickets here: http://mubfoodandwine.eventbrite.com/ 
---
Blue Key announces the 2016 Winter Carnival Theme and Logo Contest!
The theme is: "As Snow Accumulates at Alarming Rates, We Show Our Love for the 50 States"
Winter Carnival Logo Contest happening now!  The winner will receive a $50 gift card from the Bookstore. Applications close on Friday,
April 17
.
Please use the attached form and submit via email to
bluekey@mtu.edu
.  The form can also be found on the Blue Key website.
---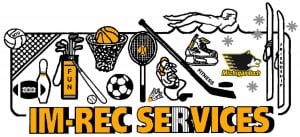 Intramural Sports – Upcoming Deadlines and Events
Team Sports Entry Deadlines
Soccer (W & M) –

April 1st

@

5PM

 
Individual Sports Entry Deadlines
Tennis Doubles (W, M & Co-Rec) –

April 1st

@

5PM

 
Sand Volleyball Two's (W, M & Co-Rec) –

April 7th

@

5pm

. 
For more information check us out online 
---
Biological Sciences Seminar
Lisa Johnson, MFA, Michigan Technological University's Assistant Professor Of Visual And Performing Arts, presents a Biological Sciences Seminar in Dow ESE 642 on Friday, March 27, 4:00 PM, titled "Art in the Field: Reimagining Environmental Experiences as Art, Science and Community."  For more details please see the attached press release.
---
Poetry Reading By Mariahadessa Ekere Tallie
Join the Center for Diversity and Inclusion for a Poetry Reading Friday, April 3, 2015 from 7:00-8:30PM in MUB Ballroom B. Our guest poet and the author of Karma's Footsteps Mariahadessa Ekere Tallie will share her original poems which focus on women, ancestry, violence, and the healing power of art. Snacks will be provided.
---
Relay For Life Team – Bake Sale Today
The Phi Sigma Biological Sciences Honor Society sponsored Biology Week ends today with a bake sale to support their Relay For Life Team. It is 10:00 AM – 2:00 PM in the Dow Lobby. We hope to see many of you there!
---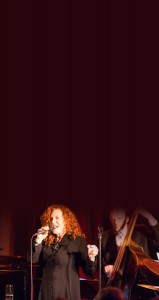 Visiting Jazz vocalist Kathy Kosins will be giving a jazz vocal master class on Friday, March 27, from 4-5PM on the Rozsa Stage. She will work with three local vocalists, and demonstrate a variety of helpful information. This event is free and open to the public. She will be accompanied by members of the Michigan Tech Jazz Lab Band. Ms. Kosins will perform in concertthe following evening.  Michigan Technological University's Jazz Studies program presents the Don Keranen Jazz Memorial Jazz Concert with Special Guest Kathy Kosins at the Rozsa Center on Saturday, March 28, 2015, at 6:00 PM.
Kathy Kosins is an American singer specializing in  jazz  and  R&B; she has shared the stage with many jazz greats, and most recently performed with contemporary jazz legend Herbie Hancock.
---
Fundraiser Opportunity – DDIY
Who: Primary Fundraiser, DDIY (Don't Do It Yourself, a 510c3 nonprofit helping Houghton and Keweenaw county families facing financial hardship due to medical crisis.)
What: 2nd Annual Folk-and-Food Festival, Food, Crafters and Music!!
When: Saturday, April 11, 2015, 10:00am-6:00pm
Where: Copper Country Mall, old Curves storefront
Why: To promote DDIY, and other clubs and organizations, concerning the services they provide and raise monies to support said services.
Your nonprofit group/club can sell items or goods, provide service or sell food. If you are preparing food at the event you MUST obtain a health certificate prior to the event. However, of you sell something like pizza, already made in a commercial kitchen (Dominos), you do not need a certificate. Also, homemade food items may be sold if prepackaged: cookies, breads, jams, jellies, ect…
There is NO fee for taking part in this event. Of course, any donation to DDIY it is always appreciated.
This event is being held the same day as the Kiwanis Family Fun Day. They expect up to 1,000 people at their event. This should provide great foot traffic for out event, as well.
Need more information? Contact Ellie: ellie@aubreyfreeman.org
Interested: please complete the attached Vendor Agreement DDIY Vendor Agreement NP
---
End