ENTERTAINMENT & ENRICHMENT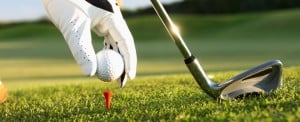 Intro to Golf Sign Up and OAP Backyard Event
Summer Programming event hosted by Student Activities will take place on Thursday, June 25 at the Outdoor Adventure Program Backyard from 1-3:00 PM. Try a healthy snack of Avocado Black Bean Dip served with Corn Chips. A tasty summer snack!
Also, sign up for the upcoming Intro to Golf event will take place during this time. Its just a $5.00 deposit that will be refunded to you once the group lesson is complete. The dates of the Golf event will be on July 13 and 20 from approximately 3:30 -5:30. Transportation is provided from the OAP to the Portage Golf Course at which time a group Golf lesson with Course Manager, Mark Maroste, will take place. This is a great opportunity to learn the basics of Golf for free!
For more information on this event and others please contact Student Activities at activities@mtu.edu or call 487-1963.
---

Participate in the 2015 Parade of Nations
Now is the time to plan your organization's participation in the 2015 Parade of Nations and Multicultural Festival on 
Saturday, September 19, 2015
.   The Parade will begin in Hancock at 
11 AM
 and end at the Dee Stadium in Houghton.  The Multicultural Festival is in the Dee immediately following the Parade.Organizations can register to have a float in the Parade or a booth at the Festival.  For more information, see 
http://www.mtu.edu/news/stories/2015/june/parade-nations-announces-its-2015-theme.html
.
If you or your organization would like to showcase your talent by joining the entertainment lineup at the Multicultural Festival, contact committee member Joe Shutte at 
joseph.schutte@gmail.com
.
---
African Dance Sessions at the SDC
African Dance Sessions are running running every 
Saturday
 at 
11:00 am
 in the SDC dance studio. African dance combines rigorous steps and movements accompanied with contemporary Afro-beats. It is a fun way to get active and break some sweat. The cost is 
$7 
per session. This session is open to everyone.
---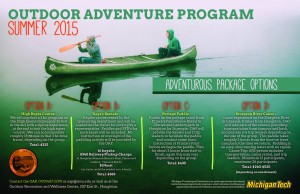 Outdoor Adventure Program Adventure Package Options
Check out the adventure package options available this summer through the Outdoor Adventure Program. Choose form High Ropes COurse, Kayak Rentals, Portage Paddle, and a Surgeon River Conoe Trip.
Call the OAP at 906.487-2290 for more information.
---
HEALTH & WELLNESS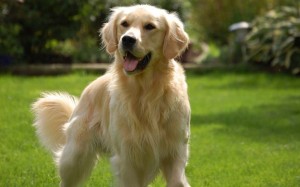 Dog Therapy Dates at the Outdoor Recreation and Wellness Center
–
June 22
 from 
1-3:00 pm
 at the Outdoor Recreation and Wellness Center
–
July 8
 from 
1-3:00 pm
 at the Outdoor Recreation and Wellness Center
–
July 20
 from 
1-3:00 pm
 at the Outdoor Recreation and Wellness Center
---
Registration Open for the The Biggest Mover Competition
Register by July 5 at MTU.2ACT.co for the Biggest Mover Competition to challenge yourself with fun activities that promote a healthy lifestyle. Incentives will be available throughout the competition as well as a Grand Prize of an Inflatable Stand Up Paddle Board after the competition closes! The competition runs for 6 weeks starting on July 6 and ending on August 14.
To be eligible for this competition you must:
Be an active Michigan Tech Student (Enrolled in courses for Fall 2015)

Have a Michigan Tech email

Have a Michigan Tech M#

Have Internet Access
There are 350 Points Possible each week that consist of Physical Activity, Healthy Eating, De-stressing Activity, and a Bonus Activity.
Prizes:
*Prizes may differ than the examples pictured above*
*All prizes must be picked up from the Outdoor Recreation and Wellness Center by August 31, 2015.
---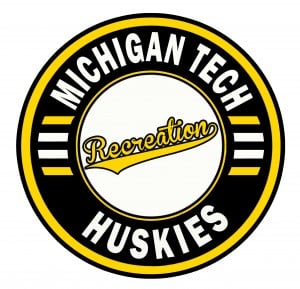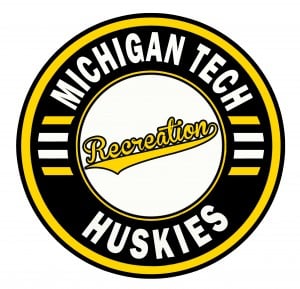 Make plans for summer fun in the pool, ice arena, multipurpose room and trails.
Looking for a way to beat the heat or the rainy day blues? Open hours are available for public swimming, skating, indoor track running, basketball and volleyball. Single day passes and group rates are available. You can also take advantage of the great trail system for a family ride or aerobic adventure.
For more information, visit www.michigantechrecreation.com.  See you at the SDC!
---
NEWS
Little Huskies Scholarship Application Deadline Set for July 17
Please be aware that Little Huskies Child Development Center has scholarships available to families through the Access to High Quality Early Childhood Education Scholarship Fund. Families are welcome to apply for infants, toddlers, and preschoolers.
The purpose of the scholarship fund is to remove financial roadblocks to allow Michigan Tech's most needy families access to high-quality early childhood education at Little Huskies. The focus demographics are undergraduate, graduate and low-income employee families. Their success at Michigan Tech is a guiding principle. Please go to Michigan Tech Childcare for more information and an application form.
A completed application and all required materials must be submitted and received no later than 5:00 p.m. on July 17, 2015 for the 2015-2016 academic year. Materials may be sent electronically to eva-marie.hatfield@gretchenshouse.com or mailed to: Eva-Marie Hatfield, Little Huskies Child Development Center, 500 MacInnes Drive, Houghton, MI 49931.