ENTERTAINMENT & ENRICHMENT

Raptor Rescue Presentation with LIVE Birds
Student Activities is hosting a very special event that showcases live birds of prey. The Chocolay Raptor Center, who was recently featured on TV6 News for their work with rehabilitating a male owl that was shot in Marquette, MI, will be conducting a presentation on their work as a rescue, rehab, and environmental education facility. To see the episode that aired about the owl click HERE. Please come over to the Outdoor Adventure Program backyard (207 East St. Across the highway from the MTU Library) on Thursday, July 9. The event starts at 2:00 PM so please come early to get a good spot for viewing the birds.  This event is free to attend! For more information please contact Student Activities at 906.487-1963 or email activities@mtu.edu.
---

Copper Harbor Sunset Cruise Sign Up
Back by popular demand, the Copper Harbor Sunset Cruises aboard the Isle Royale Queen IV brought to you by Student Activities. Join us from 1-2 on Thursday, July 9 PM at the Outdoor Adventure Program (207 East St, across the highway from the MTU Library) to sign up for the Copper Harbor Sunset Cruise scheduled for the evening of Friday, July 17. Transportation leaves from the MUB at 6:30 PM, returns at approximately 10:30 PM, and is included in the $5.00 cost. Please bring your student ID to sign up.
If you are unable to make it at this time please contact Student Activities at activities@mtu.edu or call 906.487-1963.
---
Paddle Board and Kayak Demos with OAP
Have some fun learning how to paddle board and kayak at Prince's Point on Thursday, July 9 from 2-4 PM. This event is $5.00 per person. Please contact the Outdoor Adventure Program for more information at 906.487-2290 (noon -5PM) or email oap@mtu.edu.
---
HEALTH & WELLNESS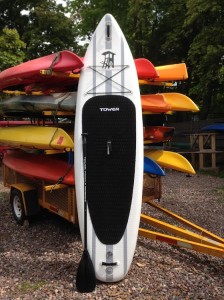 Want to win a paddle board?
The Biggest Mover Competition is 5 weeks long (July 6-August 8) and highlights physical activity, stress reduction practices, and healthy eating. If you are interested in joining the competition you must register no later than July 5 to participate.
To Register go to mtu.2act.co
The competition starts on Monday, July 6! A paddle board and many other awesome prizes are available!
Good luck!
---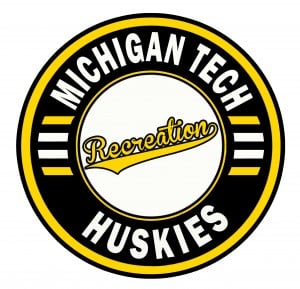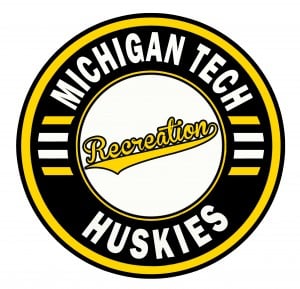 Michigan Tech Community Programs
In addition to several classes that run all summer long, Michigan Tech Community Programs announces upcoming classes beginning soon that will run through the end of the summer.
Belly Dance for Fitness – Shake, shimmy and roll in this energetic cabaret-style belly dance class offered Thursdays, 5:15-6:05 p.m., in the SDC Studio July 9 – August 20. Spin Express – Rev it up and burn some calories fast in this 40 minute power spin class offered Mondays and Wednesdays, 12:10-12:50 p.m., in the SDC Studio July 6 – August 19. Enrollment in Adult Community Program classes is rolling and walk-in's are always welcome!
Aikido (Age 5 & up) – A great way for children and teens to gain confidence, practice focus and concentration, and learn non-violent strategies for self-defense. Classes begin July 10 and meet Fridays at 6:30 p.m. in the SDC Studio. Creative Dance (Ages 3-6) – Students develop basic dance skills as they interact with their peers in this fun and engaging class! Class meets Saturdays, 11:00-11:45 a.m. July 11 – August 22 in the SDC Studio. Ballet/Jazz (Age 7 & up) – This intro class covers the basics of each dance form including footwork, arm-work and vocabulary. The final session is a unique workshop to explore dance theater and performance technique. 7 and 8 year olds meet Tuesdays, 4:15-5:05 p.m. in the SDC Studio July 7 – August 18. Ages 9 and up meet Thursdays, 4:15-5:05 pm. in the SDC Studio July 9 – August 20. Swimming (Age 6 months & up) – There is still room in the 3rd and 4th sessions of Swimming! Classes meet Monday-Friday for a two-week period in the SDC Pool. Third session – July 20-31, fourth session – August 3-14. Visit www.michigantechrecreation.com for a complete listing of all Summer Community Programs. Commit to be HuskiesFit this summer!
---
COMMUNITY EVENTS
Local Fireworks Displays & Parades
Lake Linden: July 3, Parade at 9:30 AM, Fireworks at Dusk
Copper Harbor: July 4, Parade at 10:00 AM followed by BBQ and activities, Fireworks at Dusk
South Range: July 4, Childrens Games at 4:30 PM, Fireworks at Dusk
---
Volunteers Needed for an Obstacle Team Race
The SISU Challenge is a brand new mud and obstacle team race being held in Houghton on 
Saturday, July 25
. We are in need of volunteers–specifically volunteers with basic medical training (first aid, CPR, etc.). If you would like to help, in any way, on 
Saturday, July 25
, please contact Alissa Dupuis at
footfrog@hotmail.com
.Proceeds from the challenge will benefit Michigan Tech's Army ROTC. Visit 
thesisuchallenge.com 
for race details and registration. Check us out on Facebook at 
www.facebook.com/thesisuchallenge
Can't volunteer? Consider getting a team of your own together.
---