THE MICHIGAN TECH LODE STUDENT NEWSPAPER

http://issuu.com/michigantechlode/docs/final_10012015
---
STUDENT ORGANIZATION NEWS
Re-registration is Due TODAY (10/2/) at 5:00 PM
Re-registration for registered student organizations is
due today at 5PM
!  This applies to any student organization who was registered during the last academic year.  Materials were placed in student org mailboxes in MUB 106 in late August.  
You are required to complete the RSO Checklist and turn it in to Student Activities by 5PM today!
  If you have misplaced your paperwork, stop by Student Activities in MUB 112 to pick up another set.  Organizations who register late and were granted funding from the USG will be subject to a reduction in their allocation if their re-registration checklist is turned in after 
5PM

 today
!
Registered Student Organization Re-registration includes:  Completion of the RSO Checklist, Advisors & Presidents RSO online Canvas training, and an online re-registration through Involvement Link.  The Checklist also states that you must update your officers and roster on Involvement Link, update your inventory list, and obtain your advisor(s) signature.  If you have any questions, call Maryann in Student Activities at 906-487-2402 or email mawilcox@mtu.edu.
---
ENTERTAINMENT & ENRICHMENT

Homecoming 2015 – Events Schedule
Sunday, October 4
• Pi Mile 5k hosted by Triangle – Walker Lawn, 10:00AM – Register here: http://pimile.mtutriangle.org/
• Soccer vs. Malone – 12:00PM, Sherman Field
• Kickball Tournament – Fields 1-4, 2:00-4:00PM • Window Painting – SDC, 4:00-6:00PM
Monday, October 5
• Outdoor Movie – World War Z – Walker Lawn, 9:00PM
Tuesday, October 6
• Water Balloon Dodgeball & Tug-of-War– Walker Lawn, 4:00PM
Wednesday, October 7
• Spotlight Night – Homecoming Talent Show – 8:00PM, MUB Ballroom A
Thursday, October 8
• Trails Relay – Tech Trails, 4:30PM
• Homecoming Court Dinner – Great Lakes Research Center 202, 6:00PM
Friday, October 9
• Cardboard Boat Races – Houghton Waterfront Park, 4:00PM
• Volleyball vs. Walsh – 5:00PM, Varsity Gym
• Hockey vs. Laurentian – 7:00PM, MacInnes Ice Arena
Saturday, October 10
• SWEat Homecoming Spirit Sprint – A 5k for charity – Walker Lawn, 9:00AM – Register here: swe.students.mtu.edu
• Homecoming Tailgate – Upper Soccer Field, 11:00AM-1:00PM
• Football vs. Northwood – Sherman Field, 1:00PM
• Volleyball vs. Malone – 4:00PM, Varsity Gym
• Hockey vs. Laurentian – 7:00PM, MacInnes Ice Arena
• Midwest Dueling Pianos – MUB Ballroom, 8:00-11:00PM
#mtuhomecoming
---

MUB Board Hosting Spotlight Night
Show us your talents at this years Spotlight Night on Wednesday, October 7 at 8:00PM in the MUB Ballroom! Spotlight Night is an annual talent show started last year to celebrate Homecoming week! Earn homecoming points by either taking part in the event or by coming to enjoy the show!

We have a special emcee this year, comedian Michael Harrison! Michael's natural talent and infectious energy has supplied him with a strong following all over North America. He has earned glowing reviews for his festival appearances in New York, Las Vegas, Sudbury and Calgary. Michael came in 1st place at the Hamilton Great Canadian Laugh Off and was featured in his own national comedy special on the Comedy Network!

Register to perform at https://goo.gl/OTUk4G.

See all the fun we had last year:  [youtube]https://www.youtube.com/watch?v=dc3_21igAYQ&list=PLXc–XSLK3xS0aeIJ9I57UvL0UlZAX8LE[/youtube]
#mtuhomecoming
---
Khana Khazana Serving Indian Cuisine
Khana Khazana, a weekly international lunch will feature Indian cuisine this 
Friday, October 2
 at Michigan Tech. The main dish is Jeera Rice. This is a very healthy dish which is made of Basmati rice, cumin seeds, butter, green chillis, and garnished with Fried Onions and Cilantro.
The second dish is Chicken Tawa Fry for non-vegetarians and Masala Chole for vegetarians. Masala Chole is made of chickpeas, tomatoes, spices, and many other ingredients that makes a perfect texture and tastes delicious. Chicken Tawa Fry is a very common dish which is made of Boneless Chicken with spices and yogurt and is deep fried. Both the dishes are garnished with Cilantro, onions, and lemon. Serving is from 11:00 AM to 2:00 PM in the MUB Food Court. The whole meal is $8 and includes a fountain soda or $2.50 for each item.
---

Mont Ripley Chair Lift Color Tour
Mont Ripley is hosting a chair lift fall colors tour on October 2-4 and October 9-11. The times are 3:00 PM to dusk on Fridays and 10:00 AM to dusk on Saturdays and Sundays. Cost is $5 for adults, $4 for MTU students, and free for children under 12. Proceeds benefit the Mont Ripley Ski Patrol and the Mont Ripley Race Team.
---

Husky FAN Spaghetti Dinner Sunday
A Spaghetti Dinner is being held to raise money and donations for HuskyFAN, an organization on campus working to reduce the stress of food insecurity at Michigan Tech. For more information find the event on Facebook. The Spaghetti Philanthropy Dinner will be held from 4 – 6 p.m. Sunday at St. Albert the Great. Organizers ask those attending bring a non perishable food, personal item or monetary donation. Did you know that in a survey this past spring, 26 percent of students responded yes to the question: "In the last 30 days, were you every hungry but did not eat because you couldn't find food?" As a result of this survey, the Husky Food Access Network (Husky FAN) was created. A food pantry is now accessible in the basement of the Hamar House and other resources are available by visiting here.
---
Choirs, Wind Symphony and Jazz, Oh My!
A Musical Samper will whet your eclectic musical taste buds! Ever wonder what the choirs at Michigan Tech sound like? Want to mash up an evening of Jazz and Wind Symphony? This Saturday night at the Rozsa, you have your chance to sample a bit of each all in one evening: Michigan Technological University's Department of Visual and Performing Arts presents A Musical Sampler, a celebration of music at Michigan Tech.  The concert will feature the Jazz Lab Band, the Superior Wind Symphony, Concert Choir, conScience, and the jazz ensemble AstroSax. The show will be at the Rozsa Center for the Performing Arts on Saturday, October 3, at 7:30 PM.
---
Rozsa October Events
For tickets or more details, or if this image fails to load, please visit www.rozsa.mtu.edu.
---
Film Board Presents Ant-Man
This weekend, Film Board will show "Ant-Man" rated PG-13
with a runtime of 117 min. Showtimes 5:30, 8:30 and 11:30 p.m. today, 2:30, 5:30, 8:30 and 11:30 p.m. tomorrow and 2:30 and 5:30 p.m. on Sunday in Fisher 135.
Tickets are $3 and all concessions are $1.
---
CAMPUS NEWS
Flu Vaccine Clinics Announced
Portage Health will offer four flu vaccine clinics on campus this fall. The vaccine is by injection at a cost of $30 payable at the time of service. Cash, check or credit card will be accepted. Shots will be administered on a first-come, first-served basis; no appointment is necessary. Employees, retirees, family members and students are welcome to attend one of the flu clinics. Anyone under the age of 18 cannot be vaccinated without parental permission. A spouse and/or child may attend without the employee. Be prepared to show a picture ID and insurance card. If you are insured by Michigan Tech's Blue Cross Blue Shield of Michigan (BCBSM) health plan, your vaccine is free of charge and will be billed to insurance if you present your BCBSM member ID card at the time of service. This does not include retirees that have Blue Cross insurance through MPSERS. Students with Michigan Tech's United Health Care (UHC) student health plan can also have their vaccine billed to insurance with their UHC member ID card. The flu clinics are as follows: From noon to 4 p.m. Oct 21 during the Health Fair in the Memorial Union Isle Royale Ballroom. The will also be three additional clinics held in the Memorial Union Building: 4-7 p.m. October 28, in MUB Ballroom A1 10 a.m. – 1 p.m. October 30, MUB Ballroom B 4-7 p.m. November 3, MUB Ballroom B
---
MEETINGS & WORKSHOPS
The Success Summit is 
TOMORROW 10/3
We still have some spots open–you can register * here: http://goo.gl/forms/Z5Wi10wR9x.
The Success Summit is a conference dedicated to student success with topics focusing on academic success, career development, positive self-management, and leadership and conflict. There will be three breakout sessions, each with 4 sessions to choose from including topics like cooking well on a budget, how to work the room, networking and managing conflict. There is a draft schedule of sessions towards the bottom of our home page (
http://www.mtu.edu/success/
).
Whether you are a first-year focused on academic success or a super senior looking to land a job, there are sessions for everyone.
L
unch is Provided
 and we'll be having a young alumni panel during that time. We'll finish the day with fun giveaways for all attendees. It's going to be a great day.
* If you are on the fence or unsure of plans, you can try and register at check-in 
tomorrow
, but we can't guarantee a spot.
---
Copyright Workshop
Who owns the copyright to my dissertation? When using an image from another work, do I need copyright permission? If I do, how much does it cost? What are the benefits of making my thesis open access? Get the answers to these and other questions at the library workshop, "Copyright and Your Thesis or Dissertation." The workshop will examine the role U.S. copyright law plays in the thesis or dissertation writing and publishing processes. The use of copyrighted material, publishing agreements and the role of the Digital Commons @ Michigan Tech repository will be explored. The workshop begins a 1 p.m. Tuesday, in room 242 of the library. No registration is required. For questions, contact Nora Allred at nsallred@mtu.edu or 7-3208.
---
MBA Info Session
Come and learn about how the Tech MBA© combines business with technology and innovation in a collaborative educational setting. Admissions, faculty, and students will be available to answer questions. Wednesday, October 7, 2015 at 5:00PM, Academic Office Bldg (AOB) room 201 Please email Karen Foltz to RSVP fsfoltz@mtu.edu For more information, visit www.mba.mtu.edu
---
Law School Information Session
Alicia Lane, a Law School admissions representative from MSU College of Law will be visiting our campus on Monday Oct 5 from 7-8:30 pm. She will be in the MUB Room 107B fielding questions and giving students an overview of the law school admissions process as well as specific about MSU's offerings and scholarships. Please come! This is an excellent opportunity to meet her and learn first hand what the Law School Admissions process is like and what the Law Schools are looking for. Bring your personal questions about admissions, essays, financing, preparation, the LSAT etc. This session will help you with the Law School application process no matter what school you might want to attend. She also will be buying Pizza as an inducement… so you can eat! For questions contact Susanna Peters (speters@mtu.edu)
---
Entrepreneurs Club Recruiting
An Entrepreneurs Club recruiting event will be at 4 p.m. tomorro in EERC 501. Students with an interest in entrepreneurship are invited to join the entrepreneurs club. The club has openings for executive roles. The meeting will be held to ascertain club programming for 2015-2016. Incubator tours, company tours, entrepreneur speaker series and film series are potential activities. However, the main function of the club is to form new ventures and to compete in business plan and elevator pitch competitions nationally, regionally and within the university (e.g., Bob Mark Elevator Pitch Competition Nov 12). Please join us for the opportunity of leadership roles and free pizzas. We are looking forward to seeing you.
---
11th Annual Railroad Night Event
For the next two weeks, REAC members will be "selling" tickets for the 11th Annual Railroad Night event held on October 20th in the MUB Ballroom. The night is a perfect opportunity to meet several representatives from the rail industry while getting to know more about the many opportunities the industry has to offer.
To pick up your free ticket to the event, stop by a ticket sales booth during one of the following times: Friday 10/2 – MEEM – 10 AM – 12 PM Monday 10/5 – Dillman – 10 AM – 2 PM Wednesday 10/7 – MUB – 12 PM – 2 PM Thursday 10/8 – Wadsworth – 4 PM – 6 PM Friday 10/9 – MEEM – 10 AM – 12 PM Friday 10/9 – MUB – 12 PM – 2 PM Saturday 10/10 – Wadsworth – 11 AM – 1 PM Monday 10/12 – Dillman – 10 AM – 2 PM Tuesday 10/13 – Wadsworth – 11 AM – 1 PM Wednesday 10/14 – Dow Lobby – 10 AM – 2 PM Thursday 10/15 – Wadsworth – 4 PM – 6 PM For more information on Rail Night, go to the WEBSITE.
---
Info Session for Studey Abraod – Summer 2016
Information Session: 5-6PM in AOB 201 Tuesday October 6 Wednesday October 14 Thursday, November 5 Wednesday, November 11 For more informauon contact Prof. Steven Walton at sawalton@mtu.edu or call 906-487-3272.
---
CAREER SERVICES
Coming to You from Career Services
---
HEALTH, WELLNESS & SPORTS
SWEat 5k Homecoming Spirit Sprint
The SWEat Homecoming Spirit Sprint is organized by MTU's section of Society of Women Engineers. The 5K is on October 10th at 9:00 AM starting at Walker Lawn. The proceeds from this 5k will go towards The Barbara Kettle Gundlach Shelter Home for Abused Women. Cost for runners is $10 for pre-registration and $15 on day of race. For more information and sign up form: 
http://swe.students.mtu.edu/events/
---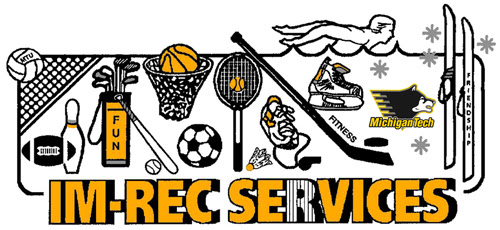 Upcoming Intramural Events
Entry Deadlines
Kickball Tournament: 
Friday, October 2
 @ 
12:00 PM
(TODAY!)
Disc Golf Doubles: 
Friday, October 2
 @ 
3:00 PM
(TODAY!)
Trails Relay: 
Friday, October 8
 @ 
12:00 PM
Co-Rec Basketball: 
Thursday, October 8
 @ 
3:00 PM
Ice Hockey: 
Thursday, October 15
 @ 
5:00 PM
Co-Rec Water Polo & Wallyball: If interested, please contact the 
crpelliz@mtu.edu
.
Official's Clinics
Basketball: 
Sunday, October 11
 @ 
12:00 PM
 – Meet in Multi-Purpose room Court #1
Ice Hockey Officials Meeting: 
Tuesday, October 13
 @ 
6:00 PM
 – Meet in Room 237
Ice Hockey Officials Meeting: 
Tuesday, October 15
 @ 
9:30 PM
 – Meet in Ice Arena
---