ENTERTAINMENT & ENRICHMENT
Welcome Week Concert Featuring Dean Alexander
Come finish out Welcome Week with a night of live country music outside on Walker Lawn! Admission is free and open to everyone.
Music was the driving force that would soon pull Alexander to Nashville, where he moved in 2006 with nothing, not knowing anyone. And now, music is his life: He's in the studio working on a debut full-length for Elektra Nashville. And Alexander still can't quite believe his luck. Or maybe, as you're bound to conclude once you hear Alexander's heartfelt, comforting, and deeply country sound, just inevitable.

Check out his music video for "Live a Little" here: https://goo.gl/IugxEl
Follow him on Facebook here: https://goo.gl/H6wHJo
---
Film Board Showing Mad Max: Fury Road
This weekend (9/4-9/6), Film Board will be showing Mad Max: Fury Road in Fisher 135.
Showtimes:
Friday, Sept. 4

 – 

5:30

, 

8:30

, 

11:30

Saturday

, 

Sept. 5

 – 

2:30

, 

5:30

, 

8:30

, 

11:30

Sunday

, 

Sept. 6

 – 

2:30

, 

5:30
Tickets are $3, concessions are $1 each.
Next week is Avengers: Age of Ultron.
---

Free Salsa Lessons with NOSOTROS
NOSOTROS student organization will host a Free and Fun Party on 
Saturday Sep.19th at 8:00 pm
 in the MUB ballroom. We will have an hour of free Salsa lesson followed by an open floor dance party. No dance partner needed! All are welcome!
---
CAREER SERVICES
Coming to YOU from Career Services
---
General Motors is Coming to Michigan Tech


---
CAMPUS NEWS

BlizzFeed, News You Can Use
To be sure you don't miss an opportunity that could set your course over the next few years, we're hosting Blizzfeed Class Meetings—News You Can Use—for first years, second/third years, and seniors (and beyond). In addition to getting great information, by attending you'll have a chance to win free stuff like a Fast Pass that will get you to the front of the line at the Career Fair, and a chance to watch Michigan Tech play Northern from the President's Box in the Ice Area.
1st Year Students—Orientation Pulse: 8 More Things You Need to Know About College. Like Now.
Sunday, September 13 6:00 PM or Tuesday, September 15, 6:00 PM, Rozsa Center
2nd and 3rd Year Students—Les Cook's Guide to Maximizing Your Potential #tenacity
Wednesday, September 16, 6:00 PM or 7:30 PM, Fisher 135
Seniors and Beyond— Will Life After Tech be Like a Hunger Games Adventure?
Wednesday, September 9, 6:00 PM, Fisher 135
---
Constitution Day Activities
1:30 PM
 at the Tech Husky – Announcement of essay contest winners, Husky Pep Band, Reading of the Constitution​, and student government organization booths.
1:30-3:00 PM
 at the Tech Husky – Voter Registration with the Houghton City Clerk
Rain location for the above will be the MUB Commons.
There will also be a display of Constitution related holdings in the main hall of the J. Robert Van Pelt and John and Ruanne Opie Library.
---
Constitution Day Essay Contest
As part of the Constitution Day Celebration, there will be an essay contest for students with three prizes of campus bookstore gift cards in the amounts of $100, $75, and $50.
Essays should be sent as attached Word or PDF files to hthiner@mtu.edu by noon on Thursday, September 10. An essay of no more than 500 words on the following topic:
…………………………………………………………………..
* The Mass Surveillance Debate: National Security v. Privacy*
How does your understanding of the Constitution, particularly the First and
Fourth Amendment, apply to the question of whether the Government may
conduct mass surveillance of email and other electronic communications. It
is well established that the government may get a warrant to intercept and
store a specific individual's information, but the question facing the
country and the courts is whether or not governmental agencies such as the
NSA should be allowed to intercept and store private citizen emails on a
massive scale without a specific court order/warrant for current or future
use. Issues you might consider addressing include: Are there times when
such a practice would be acceptable and times when it should not? What is
the value of privacy – that is why might individuals who are not "doing
anything wrong" want to keep their electronic communications private from
governmental oversight? Do the Fourth and/or Fourteenth Amendment to the
Constitution guarantee individuals a right to private electronic
communications? Should officials need to get approval from congress or a
special court to conduct electronic surveillance on a large scale?
Most importantly, whether or not you think the Constitution allows for
warrantless mass collection of electronic communications, what do you think
is the best policy on this issue that would balance the need for national
security and individual privacy.
---
HEALTH, WELLNESS & SPORTS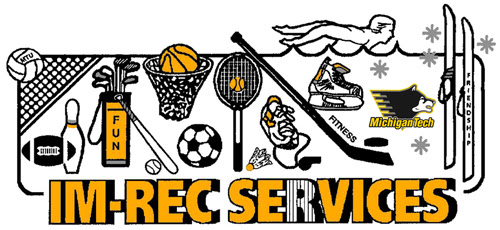 Upcoming Intramural Events
Frisbockey, Sand Volleyball Fours and Softball:
Friday, September 4
 @ 
12:00 PM
(TODAY!)
Flag Football & Soccer Fours:
Thursday, September 10
 @ 
5:00 PM
Two-Person Golf Scramble:
Friday, September 11
 @ 
12:00 PM
 -Your team must sign-up for a Tee-Time in the Intramural Office (SDC, room 202)
Racquetball Singles:
Monday, September 14
 @ 
3:00 PM
Disc Golf Singles:
Friday, September 18
 @ 
3:00 PM
---

Change up your fitness routine and 
get HuskiesFit!
---