THE MICHIGAN TECH LODE STUDENT NEWSPAPER

http://issuu.com/michigantechlode/docs/final_10082015
---
ENTERTAINMENT & ENRICHMENT

Cardboard Boats Shuttle Available
Due to the limited parking available at Houghton Waterfront Park, buses will be available to shuttle spectators to and from Cardboard Boats.  The buses will be making a loop from the SDC to the MUB and then on to Houghton Waterfront Park. 
Pickups begin at

3pm

and will run until

6pm
.
---

Homecoming Tailgate
Join us for our Homecoming Tailgate from 11 a.m. to 1 p.m. Saturday on the Upper Soccer Field. Show your support for the Huskies, enjoy free food and lots of fun. The event is free for everyone with a student ID or a Homecoming Football Game ticket. Kickoff for the Homecoming game against Northwood is at 1 p.m. at Sherman Field. Menu includes a BBQ sandwich bar, BBQ Beef, Pulled Pork, Chicken Tinga, cookies, lemonade, hot chocolate and more. Alcohol will be available for purchase—bring your ID. Sponsored by University Dining Services. Additional support provided by Athletics, Family Weekend, Alumni Relations and Student Activities.
---
Khana Khazana Serving Iranian Cuisine
Khana Khazana, a weekly international lunch will feature Iranian cuisine this 

Friday, October 9

. The side dish is Mirzaghasemi which is grilled eggplant mixed with tomato and eggs; a traditional food from North of Iran.
The main dish is chicken kabab for non-vegetarians. This is a popular dish in Iran which is usually made with boneless chicken breast. Grilled chicken is usually served with rice and grilled tomatoes.  V

egetables with tofu will be served for vegetarians. 
The dessert is Fereni which is made up of rice flour, sugar and Rosewater with milk and flavored with Almond. 
Serving is from 11:00 AM to 2:00 PM in the MUB Food Court. The whole meal is $7 and includes a fountain soda or $3 for each item.
COMING UP:
October 16- 

Hawaia. (Cramy Potato Salad, Huli Huli Chicken, Fresh Corn Tomato Salad)

October 23- M

iddle Eastern (Felafel, Shwarma, Warbat)

October 30-

  Thai

Nov 6-

 Moroccan
---
What is a Violapalooza?
Lollapalooza with violas? Picture a host of young Kurt Cobains with violins. Playing classical music. And, instead of Nirvana, we'll have the stars of the Keweenaw Symphony Orchestra, special guest artists, along with the emerging, talented violists of the Keweenaw region-all on stage together at the Rozsa! What is a viola you ask? According to Wikipedia: "The viola is a bowed string instrument that is slightly larger than a violin, with a lower and deeper sound." The KSO's Violapalooza this Saturday will feature many, many violas! Want to learn more? Come to the 4th Keweenaw String Festival this Saturday, October 10, 2015 at 7:30 PM, at the Rozsa Center for the Performing Arts, and find out!
---
CAMPUS NEWS

Domestic Violence Awareness Fundraiser
October is Dating and Domestic Violence Awareness Month. The Women's Programming Committee will be giving out awareness ribbons and taking donations for a local shelter that provide support for victims of Dating and Domestic Violence. They will be set up outside of the MUB so feel free to stop by and show your support.
Friday, October 9 at 12:00-3:00PM, MUB Circle
---
Dining Services Seeks Student Feedback
Have you eaten in the Memorial Union Food Court, or another campus retail dining outlet this semester? If so, Dining Services would like your feedback on your experience. Please tell us about your experience by taking our online survey HERE. All comments are very much appreciated, and will help us improve our products and services.
---
Used Bikes and Kayaks Available for Purchase at the OAP
The Outdoor Adventure Program at 207 East Street is upgrading bikes and kayaks, which means gently used equipment for sale! They will be selling the following items:
2014 29″ Trek Fuel EX7 Full Suspension ($1200)
Trek EX Caliber 9 Hardtail ($500)
We have a limited number of bikes and sizes available.
Widerness Systems Pungo 12ft.($150-$400) recreational kayaks
They will begin taking non-refundable deposits on Tuesday, October 6, 2015 at noon upon opening of the rental center.  A 50% deposit is required to hold the item, with the balance due on or before October 16. All items will be available for pick up after the season, October 16, 2015.
Items are available on a first come first served basis. Items are available for your inspection at the OAP Monday-Thursday, 12-5 PM, unless rented out. 
---
REMINDER: Flu Vaccine Clinics Announced
Portage Health will offer four flu vaccine clinics on campus this fall. The vaccine is by injection at a cost of $30 payable at the time of service. Cash, check or credit card will be accepted. Shots will be administered on a first-come, first-served basis; no appointment is necessary. Employees, retirees, family members and students are welcome to attend one of the flu clinics. Anyone under the age of 18 cannot be vaccinated without parental permission. A spouse and/or child may attend without the employee. Be prepared to show a picture ID and insurance card. If you are insured by Michigan Tech's Blue Cross Blue Shield of Michigan (BCBSM) health plan, your vaccine is free of charge and will be billed to insurance if you present your BCBSM member ID card at the time of service. This does not include retirees that have Blue Cross insurance through MPSERS. Students with Michigan Tech's United Health Care (UHC) student health plan can also have their vaccine billed to insurance with their UHC member ID card. The flu clinics are as follows: From noon to 4 p.m. October 21 during the Health Fair in the Memorial Union Isle Royale Ballroom. The will also be three additional clinics held in the Memorial Union Building:
4-7 p.m. October 28, in MUB Ballroom A1
10 a.m. – 1 p.m. October 30, MUB Ballroom B
4-7 p.m. November 3, MUB Ballroom B
---
Spirit Friday Sale at the Campus Bookstore
---
MEETINGS, INFO SESSIONS & WORKSHOPS
Announcing Fall 2015 HuskyLEAD Series
Please join us for the first HuskyLEAD session of the year, "Planning for a Stress-free Semester:  Balancing Your Personal Life, Homework and Student Involvement," on
Tuesday, October 13, 2015 at 6:00 PM
in the Memorial Union Building Alumni Lounge.  HuskyLEAD is a series of hour-long professional development workshops that hone the leadership skills of students.
The presenters for
Tuesday's
HuskyLEAD are Whitney Boroski and the wellness team.  We are all unique, and so are our stressors!  To manage your personal life, homework, and student involvement, learn some techniques for effective time and stress management for a happier, more balanced life.
HuskyLEAD is coordinated by Maryann Wilcox, Student Activities.  If you have any questions or comments about HuskyLEAD, or ideas for future HuskyLEAD topics, please call 906-487-2402 or email
mawilcox@mtu.edu
.
---
Information Session- Summer Study Abroad Program in Senegal, West Africa
Join us on Monday, October 12 at 5:00 PM in M&M 722 to learn about courses, internships, and immersion experiences in Senegal offered through the Dakar Institute! Learn side-by-side with Senegalese peers in and out of the classroom. Study with African Studies scholars in a variety of disciplines. Come hear from Drs. Ibra Sene (President) and Barrel Gueye (Admissions Director) of the Dakar Institute. Event sponsored by the Pavlis Honors College
---
Peace Corp Information Session
Join us for an information session on Tuesday, October 13 at 5:00 PM in MUB Ballroom A1. For more information, please contact Brett Heimann at 312-353-8680 or email bheimann@peacecorps.gov
---
Info Session for Study Abraod – Summer 2016
Information Session: 5-6PM in AOB 201 Tuesday October 6 Wednesday October 14 Thursday, November 5 Wednesday, November 11 For more informauon contact Prof. Steven Walton at sawalton@mtu.edu or call 906-487-3272.
---
Waino Wahtera Center for Student Success – Academic Success Workshops: Fall 2015
Do you ever feel like you know the course material but can't translate it to a successful exam grade? Learn effective preparation and test taking strategies. Come to MUB Ballroom B on October 13 at 5:00 PM for Testing, testing: 1, 2, 3, 4. For more information please contact Tori Connors at tconnors@mtu.edu
---
Railroad Engineering and Activities Second General Business Meeting
The Railroad Engineering and Activities will be having our second General Business Meeting of the semester on Tuesday (10/13) at 7:00 PM in Fisher 131. Club members that had internships over the summer will be sharing how they spent their time working in the rail industry. We will also be providing tips and tricks on how to build a good resume (just in time for Rail Day Expo). If you are interested in learning more about the club and our upcoming events, please stop in!
All majors are welcome to join us! FREE subs and pop!
Also, be on the lookout for Rail Night ticket sales around campus… The tickets are free and the event is a great networking opportunity!
---
COMMUNITY EVENTS
Community Outdoor Nature Programs for Families
Community Outdoor Nature Programs for Families are free and open to the public. Below are the upcoming sessions. 7:30 -11:00AM, Saturday—Trapping and observations of birds and small mammals, with Jesse Knowlton and Dan Haskell (SFRES). Find out what lives at the Marsin Nature Area. The Keweenaw Land Trust is looking for citizen scientists (no experience necessary) to help document observations of birds, small mammals, and other wildlife on the property. Guided hikes will leave the Retreat at 8 a.m., rain or shine. 6-7:30 PM., Monday—Making Apple Cider (bring your own apples and jugs to take home) with Chris Hohnholt (SFRES), at Nara Nature Center. What to Bring: Dress for the weather and wear good walking shoes. This program is funded by the Michigan Association of Environmental Professionals and coordinated by the Western U.P. Center for Science, Math and Environmental Education and the Michigan Tech Center for Science and Environmental Outreach. For more information, call 7-3341.
---
City of Houghton Night Parking Ban Begins November 1
The following is a description of our city ordinance concerning winter parking. This is pertinent information for the students.
Chapter 82 Sec. 82-68. Restricted times, locations.
It shall be unlawful for any person to stand or park a vehicle, or to cause to permit a vehicle to be parked or left unattended between the hours of 2:00 a.m. and 7:00 a.m. of any day on any of the streets or highways of the city, or in any city parking facility, during the period from November 1 through April 30. It shall be unlawful to park on Shelden Avenue from 2:00 a.m. to 7:00 a.m. on any day of the year. (Ord. No. 104, ' 8.25, 7-10-1996) Vehicles left during the restricted hours will be ticketed and may be towed during snow removal or road maintenance. Persons are allowed to park vehicles on a lawn or side yard when no other parking area is available during the period from November 1 through April 30 only. Parking on lawns and side yards during the period from May 1 through October 31 is prohibited.
For a full listing of our city ordinances, please visit: http://cityofhoughton.com/info-zoning.php
---
 

HEALTH, WELLNESS, & SPORTS
Reward Yourself with Unplug!
An instructor will lead you through guided meditation and functional movement to improve concentration, circulation, mobility and productivity. Open to all students, faculty and staff.
Here's the schedule for remaining sessions: Oct. 15, noon-1 p.m., MUB B001 Nov. 12, noon-1 p.m., MUB B001 Dec. 3, noon-1 p.m., MUB Ballroom B1 Dec. 10, 6:30-7:30 p.m., Wads Annex
---
Register Now: Fall Session 2 Adult & Youth HuskiesFit Programs
​ Fall Session 2 Adult and Youth HuskiesFit Programs begin their second session within the next few weeks. Sign yourself or your Little Husky up for one of the following today!
Michigan Tech benefits-eligible employees may use 
TechFit 
and T2 dollars to pay for HuskiesFit Programs. Discounts are also available for SDC annual members and siblings attending the same program.
---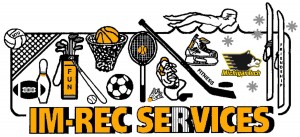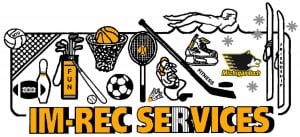 Upcoming Intramural Events
Entry Deadlines
Ice Hockey: Thursday, October 15 @ 5:00 PM
Racquetball Doubles: Monday October 19 @ 8:00 PM
Turkey Trot: Thursday, October 22 @ 12:00 PM (Event on October 22 @ 4:30 pm)
Tennis Singles: Thursday, October 22 @ 5:00 PM
Official's Clinics
Basketball: Sunday, October 11 @ 12:00 PM
– Meet in Multi-Purpose room Court #1
Ice Hockey Officials Meeting: Tuesday, October 13 @ 6:00 PM
– Meet in Room 237
Ice Hockey Officials Meeting: Tuesday, October 15 @ 9:30 PM
– Meet in Ice Arena
Register your team at www.imleagues.com/MTU
---
CAREER SERVICES
Coming to You from Career Services
---