THE MICHIGAN TECH LODE STUDENT NEWSPAPER

http://issuu.com/michigantechlode/docs/final_10152015
---
ENTERTAINMENT &  ENRICHMENT
Make A Differene Day Registration Open
Interested in volunteering during Make a Difference Day – Saturday, October 24?  Register here: https://www.involvement.mtu.edu/form/start/83934
Every fall the Student Activities office hosts "Make a Difference Day", the largest national day of community service, in which students, faculty and staff come together to go out into the community to volunteer and make a difference.The event will be taking place 
Saturday, October 24
. Check-In will be at 
9:00AM
. Please meet in the MUB Commons. Information packets will be distributed and from there, groups will travel to service locations. There will be limited space for volunteers and groups will be placed in the order that they register.  Our goal is to place as many volunteers with agencies as we can.
*Please note that some projects will require that groups drive to the location.Volunteer projects during the day will vary based on what agencies we are partnering with.  Painting, weeding, planting, digging, raking, cleaning, and moving are all likely projects we'll be helping with.
PLEASE NOTE: It is required that each member of your organization/group register individually for Make a Difference Day.
FINAL DEADLINE
 to register is 
Tuesday, October 20 at 10:00PM
.
Check out the video from Make a Difference Day 2013 on our
Facebook page
.
---
Food and Beer Pairing Hosted by MUB Board
Food and Beer paring is back! Come join MUB Board and Chef Eric Karvonen for night of food and beer on Friday, November 13th at 6 pm in the MUB Ballroom A. During this event, you will learn how to pair different types of beer with various foods. Pricing for tickets are $10 for students and $15 for non-students. Tickets can be purchased at www.mubfoodbeer.eventbrite.com and are on sale until November 6 at 5 PM. ​
For more information please contact Austin at ajnyenhu@mtu.edu.
---

Pumpkin Carving Hosted by MUB Board and Outdoor Adventure Program
​Join us for some good old fashioned Pumpkin Carving on Tuesday, October 20 from 7 – 9PM at the O'Connor House, 207 East St. Houghton. There will be free s'mores and apple cider, so bring your family and friends, but be quick because supplies are limited. Be sure to carve some time out of your schedule and come on down!​
For more information please contact Austin at ajnyenhu@mtu.edu.
---
Film Board Presents Mission: Impossible – Rogue Nation
This weekend, Film Board presents Mission: Impossible – Rogue Nation rated PG-13 with a run time of 131 min. Showings will be held Friday at 5:30, 8:30, 11:30 PM, Saturday at 2:30, 5:30, 8:30, 11:30 PM and Sunday at 2:30, 5:30 PM., in Fisher 135
Tickets are $3, Concessions are $1 each.
---
Alpha Delta Alpha Hosting 
Hungarian Falls Exploration
Join in for a fun evening at Hungarian Falls on
 Friday, 
October 16. If you need a ride, please meet
 in the front lobby of Wadsworth Hall at 
4:15 PM
, leaving at 
4:30 PM
.
For more information contact Andrea at 
arstarr@mtu.edu.
Next Week:
Pumpkin Decorating
Friday, October 23 at 4 PM
Rides will be be available from Wads
---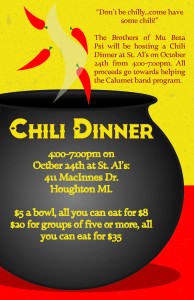 MU Beta Psi Chili Dinner to Benefit the Calumet Band Program
Come to a Chili Dinner at St. Al's, 411 MacInnes Drive, Houghton, on October 24 from 4:00 – 7:00PM. All you can eat for $8.00 or $5.00 a bowl. For groups of five or more, $20 or all you can eat for $35.
Hosted by the Brothers of Mu Beta Psi. Proceeds to benefit the Calumet Band Program.
---
Khana Khazana Serving Hawaiian Cuisine
Khana Khazana, a weekly international lunch will feature Hawaiian cuisine this 

Friday, October 16

.
The side dish is Creamy Potato Salad.  Cookbooks document the popularity of potato salad recipes across mainland America in the early 20th century, and some observers have noted that mainland chefs were being recruited to run

Hawaii

's top hotels and restaurants during the same period, bringing their European-influenced culinary backgrounds—including creamy potato salad—with them. It's a casual dish that easily adapts to any type of food or occasion—it is, in other words, quintessentially local.
The main dish is Huli Huli Chicken a grilled chicken dish in

Hawaiian

cuisine. Preparation involves basting the chicken constantly with a Huli-huli sauce. Huli Huli Chicken' (turn, turn) was invented by Ernest Morgado when he cooked teriyaki chicken for a group of farmers in 1955. This has been a

Hawaiian

staple with sticky rice ever since.
Also serving, fresh Corn Tomato Salad, a favorite summer salad using fresh corn, tomatoes, basil and onions. This tomato salad recipe is a wonderful way to avoid turning on the stove! Works especially well with grilled vegetables.
Serving is from 11:00 AM to 2:00 PM in the MUB Food Court. The whole meal is $7 and includes a fountain soda or $3 for each item.
October 23- M

iddle Eastern (Felafel, Shwarma, Warbat)

October 30-

  Thai

Nov 6-

 Moroccan
---
Sign Up for OOZEBALL
OOZEBALL is a 6 vs. 6 mud volleyball tournament. Yes indeed, we fill a volleyball court with dirt and spray in down with a hose. You will get dirty and you will have fun, trust us. There will be a shower at the courts so you can clean off.
What do I get?
We knew you'd ask. Each player gets a t-shirt for just showing up and winners get prizes that are sponsored by local businesses including: Down Wind Sports, 5th and Elm, Joey's Seafood and Grill, University Images, Franklin Square Inn/ Magnuson Hotel, and More!
WHEN, WHERE, HOW MUCH???
o   Lot 24 next to Sherman Field
o   Only $15 per player!
o   Deadline to Register is FRIDAY, October 16 by 5:00pm
Where is my money going???
It goes towards the 12 annual scholarships MTSF presents each year to exceptional students at Michigan Tech.
Sign up at www.tinyurl.com/oozeballmtu
---
Sex Signals, an Improve Comedy/Educational Show
Be sure to join us for Sex Signals on Thursday, October 22, 2015 at 7:00PM or 9:00PM in the MUB Ballroom for  "a unique combination of improvisational comedy, education and audience participation that provides a provocative, in-your-face look at issues surrounding dating, sex, and date rape on college campuses." Seating is first come first seated.
For more info on Sex Signals visit http://bass-schuler.com/sex-signals/.
---
"Bengal Tiger at the Baghdad Zoo" haunts the McArdle Theater
Bengal Tiger at the Baghdad Zoo, a play by Rajiv Joseph, explores how the lives of two American Marines and an Iraqi translator are forever changed by an encounter with a quick-witted tiger who haunts the streets of war-torn Baghdad attempting to find meaning, forgiveness and redemption amidst the city's ruins.  Performed by Tech Theatre in the McArdle Theater for two weeks, 
Thursday
 – Saturday, October 15 – 17 and 22 – 24, 
7:30 PM
, "Bengal Tiger at the Baghdad Zoo" examines both the power and the perils of human nature.
---
Huskies Pep Band Live brings a Monty Python Tribute Friday
In honor of 40 years of Monty Python, please come enjoy an evening with the Huskies Pep Band. Enjoy a night of Monty Python skits, musical tributes and other Monty-Python-esque surprises. Expect lots of "Tis but a scratch!," "Its just a flesh wound," and "I fart in your general direction! Your mother was a hamster and your father smelt of elderberries!" and much, much more.
---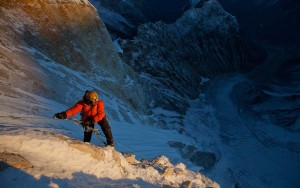 The 41 North Film Festival returns to Michigan Tech with special guests Jimmy Chin and
Nick Berardini
The 41 North Film Festival returns to Michigan Tech's Rozsa Center for the Performing Arts on Oct.23­25, bringing critically­acclaimed independent films that are currently in festivals or theaters around the country and the world, along with guest filmmakers. All events are free and open to the public.
This year, the festival will feature filmmaker/photographer/climber/athlete Jimmy Chin, whose new documentary Meru tells a compelling story about risk, determination and friendship as it follows the efforts of three internationally famous climbers (Chin among them) to reach the Shark's Fin summit of Mount Meru in the Himalayas.
The film will be shown at 7:30 p.m., Friday, Oct. 23. Chin will speak after the film and participate in a Q&A. He is an award­winning photographer whose work has been featured regularly in National Geographic. The film Meru won the 2015 Sundance Audience Award.
At 7:30 p.m., Saturday, Oct. 24, director and journalist Nick Berardini present his new documentary about the Taser Corporation, Killing Them Safely. It is a timely story about the ethics of engineering and marketing, as well as the relationship of the police to the public as mediated through these weapons.
Among the many other films screening during the weekend are Drone, The Wanted 18, King Georges, Mavis!, Here Come the Videofreex, and Victoria.
The festival will also feature an exhibition of documentary storytelling that employs Oculus Rift VR technology. Projects featured include Ferguson Firsthand, which uses a virtual reality environment to invite the audience into the scene, where they can encounter people and objects that tell the story, and Herders, which provides an immersive cinematic look into the lives of Mongolian yak herders.
By bringing compelling stories about the world and today's important issues to campus—along with filmmakers whose research and artistry tell those stories—the 41 North Film Festival offers the community an opportunity to consider and discuss complex questions around science, engineering, industry, politics, history and the human condition.
Festival sponsors include the Michigan Tech Departments of Humanities and Visual and Performing Arts, and the Van Evera Distinguished Lecture Series at the Rozsa Center. For the full schedule and program, visit: http://41northfilmfest.org and on Facebook. For more information about the festival and its events, please contact Erin Smith at ersmith@mtu.edu.
---
CAMPUS NEWS
Michigan Space Grant Consortium Funding Opportunities
The Michigan Space Grant Consortium announces funding opportunities for Undergraduate and Graduate Fellowships.  Only US citizens are eligible to apply.
The internal Michigan Tech deadline is noon on Wednesday, November 11. Specific information regarding Michigan Tech's requirements and submission procedures can be found HERE .
For more information contact Paige Hackney (phackney@mtu.edu or 487-4371) in the Pavlis Honors College.
To read announcements, submission requirements, and to submit a proposal following an internal review, visit the MSGC website.  Note— Proposals must be submitted electronically to MSGC only after being reviewed by the Pavlis Honors College and MTU's Sponsored Programs Office.
---
Public Talk on African American History in Michigan
As part of the "Black Voices in the Copper Country" project, the Michigan Tech Archives and Copper Country Historical Collections will host a talk by Michelle S. Johnson, a community historian with the Michigan Historical Center in Lansing. The event will be held at 4:00PM October 27 at the Van Pelt and Opie Library.
The talk, "Exhibits for New Century: Researching the African American Experience in Michigan from the Copper Country to the Capital," will explore the historical center's Exhibits for a New Century project, which is an interpretive exhibit documenting the African American experience across the state.
This event is free and open to the public. Refreshments will be served. More information can be found on the Michigan Tech Archives Blog.
---
CAREER SERVICES
Coming to You from Career Services
---
COMMUNITY NEWS
Get Paid For Your Old Appliances
Upper Peninsula Power Co. customers can recycle their old refrigerators, freezers and more Saturday and get paid for their trouble.
Efficiency UNITED is accepting working freezers, refrigerators, room air conditioners and dehumidifiers (sorry, no stoves or electronics) between 11:00AM to 4:00PM Saturday, at Dee Stadium.
**To participate, bring a recent UPPCO bill along with your clean, empty appliances to the Energy Show. You will receive $50 each for refrigerators and freezers and $15 for dehumidifiers and air conditioners.
"This is a great way to get rid of that energy-hogging appliance, especially if you are moving up to a new energy-efficient model," said civil engineering senior Lauren Krueger, past president of the Michigan Tech chapter of Rotaract, which is co-sponsoring the event with the Houghton Energy Efficiency Team (HEET). "Old refrigerators use up to four times as much electricity as the latest ENERGY STAR brands."
For more information, visit newpowertour.com/appliance.
---
MEETINGS & DISCUSSIONS

LGBTQ Heritage Month
Michigan Tech's Center for Diversity and Inclusion is hosting Jason Robert Ballard for LGBTQ Heritage Month. Jason Robert Ballard, the CEO and Founder of Transculture Magazine, to speak about his success as a trans-man. The discussion will be Friday October 23 at 5:00PM in the Alumni Lounge. All are encouraged and welcome to attend.
---
Chemistry Department Seminar
"At the End of Chemistry," will be presented by Donald Bergstrom, professor emeritus, Department of Medical Chemistry and Molecular Pharmacology, Purdue University, on Friday, October 16 at 3:00PM in ChemSci 101.
---
HEALTH, WELLNESS & SPORTS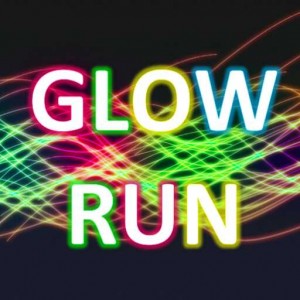 Copper Country Track Club Glow Run
The Copper Country Track Club Glow Run is Saturday, October 17 at the Tech Trails, main trailhead off of Sharon Ave (ski stadium). The race start at 8:00PM with 3K and 6K distances (one or 2 laps of the course). It is $5 to register per person, glow in the dark wristbands and glow sticks are included.
Race day registration/check in starts at 7:00PM or you can pre-register using Google Form. For more information email Brent.
Awards are given to the top male and female in the 6K. There are no other official results. The course will be flat and good footing (no Hairpin or other lower loops). If you attend and are not a pass holder, consider donating to the Tech Trails.
---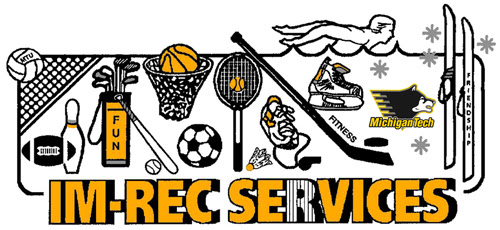 Upcoming Intramural Events
Racquetball Doubles: 
Monday October 19
 @  
8:00 PM
Turkey Trot: 
Thursday, October 22
 @ 
12:00 PM
 (Event on 
October 22
 @ 
4:30 pm
)
Tennis Singles: 
Thursday, October 22
 @ 
5:00 PM
3-on-3 Basketball: 
Thursday, October 29
 @ 
5:00 PM
---