ENTERTAINMENT & ENRICHMENT
Annual Event, Colorful Taste of Thailand
Colorful Taste of Thailand hosted by the Thai Student Association will be on Saturday, January 16 at the MUB Ballroom. It offers full-meal courses which you can enjoy the many colors of fine Thai cuisine. The courses will include appetizers, main courses, desserts, and drinks.
Free for Michigan Tech students with a $10 deposit that will be refunded at the event. There are only 112 tickets, which will be available from January 11-15th, 11:00AM to 1:00PM in the MUB commons.
---
Lambda Chi Alpha and Film Board Hosting the College Football National Championship
Come out for the game in Fisher 139 on Monday, January 11. Pizza will be provided for $1 per slice and all proceeds will benefit Relay for Life. All are welcome.
For more information please contact Kyle at kwludwig@mtu.edu.
---
Pete Seeger: The Storm King at the Rozsa
The Rozsa Center for the Performing Arts presents the grammy nominated "Pete Seeger: The Storm King." It's an evening of live music, poetry and video with a look back at the great hero of 60's music, peace and the counterculture movement.
This beautiful collection of recorded stories, narratives, and poems spoken by the late Pete Seeger and longtime protege, producer and drummer Jeff Haynes, is set to live, multi-genre music that enhances Seeger's marvelous reminiscences.
"Pete Seeger: The Storm King," comes to the Rozsa at 7:30 p.m. Jan. 22.
See Jeff Haynes with Richie Stearns, Sara Milonovich, Sean Harkness and Timothy Hill, in a multi-media presentation interwoven with recordings and video of the great Pete Seeger. This performance is based on the Grammy® nominated audio project. For more information and to purchase tickets, visit the Rozsa Center website.
---

Tickets on Sale Now for Winter Carnival Comedian, Judah Friedlander
On the comedy stage, Judah Friedlander is The World Champion. He is the best athlete in the world, greatest martial artist, the sexual desire of every woman, and a role model to children. Let's face it, Judah is the greatest comedian in the world… And the most humble. Judah is an extra-dark black belt in karate.
You can watch Judah as "Frank Rossitano" on the Emmy-winning "30 Rock" every night in syndication & on Comedy Central. Judah has made multiple hilarious appearances on many late night talk shows including: Letterman, Conan, Fallon & The Daily Show.
_____________________
Student Tickets are $5 and available for purchase at the Central Ticketing Office in the Student Development Complex with a valid HuskyCard.
Monday – Friday: 8 am – 9 pm
Saturday: 8 am – 7 pm
Sunday: 11 am – 8 pm
_____________________
Non-Student Tickets are $15 and can be purchased online at rozsa.mtu.edu, by phone at 906-487-2073, or at the Central Ticketing Office in the SDC.
---
ADVENTURE SPRING BREAK 2016 with the Outdoor Adventure Program
The OAP student staff plan a number of Spring break adventures for students. The OAP prides itself on offering a quality experience in the outdoors, planned and led by student trip leaders. Our student trip leaders have extensive training, including Wilderness First Responder Certification and previous trip leader experience. Our trip leaders spend a great deal of time researching and planning these trips to ensure a safe, fun, and sometimes educational experience for their peers.
Yosemite Valley Experience!
Live in Yosemite Valley, California for the week! Activities could include hiking, skiing, snowshoeing, ice skating, climbing, and soaking in the Yosemite Valley culture.
Price: $300 (+ airfare to San Francisco Airport)

Southbound Experience – Orange Beach, Alabama with pit stops at Red River Gorge and Mammoth Cave!
Get your swimsuits ready! We will be snorkeling, go-karting, kayaking, spelunking, hiking, and beach bumming for the week
Price: $550 (includes activities, travel, food, and lodging)
For any questions, please contact the Outdoor Adventure Program at oap@mtu.edu or call (906) 487-2290 between the hours of noon-5:00PM!
---
WORKSHOPS
HuskyLEAD Leadership Series for Spring 2016
Student Activities is pleased to announce the Spring 2016 HuskyLEAD sessions. HuskyLEAD is a series of workshops designed to develop the leadership skills of students. The sessions are held on Tuesday evenings at 6:00 PM and last only one hour. All sessions are held in the MUB Alumni Lounge with the exception of the January 26 workshop, which will be held in Fisher 135.
Any questions, comments or suggestions about HuskyLEAD can be directed to Maryann Wilcox, coordinator for registered student organizations, at 906-487-2402 or mawilcox@mtu.edu.
*January 19 – A Husky's Guide to a Winning Semester.
Start your semester right! Revisit time-tested strategies and learn new approaches to getting and staying on track academically, setting and achieving goals, and maximizing effectiveness with the time you have available.
Presenters: Susan Liebau & Heather Simpson, Waino Wahtera Center for Student Success
*January 26 – Financing and Budgeting for Your Organization: Steps to take when applying for funding through the Undergraduate Student Governement (USG). Required for registered student organizations applying for funding for the 2016-2017 academic year.
Presenter: Braeton "Guy" Ardell, treasurer, Undergraduate Student Government
*February 9 – Industry Reps – What are they looking for? Find out what you need to be doing now to gain the skills you need for the future.
Sponsored by Career Services and Industry Representatives
*February 23 – Setting Up Your Settings for Success:
Learn more about Google calendars, forms, docs, filters, notifications, and other online resources to make you a more organized, effective and "put together" leader.
Presenter: Jeremiah Baumann, Manager of Digital Media, Housing & Residential Life
*March 15 – The Importance of Being Inclusive: What leaders need to know now and for the future. Raise your awareness and understanding of how to create and implement events that are welcoming and inclusive of our diverse community here at Michigan Tech and globally.
Presenter: Christa Spielman, Center for Diversity and Inclusion
*March 29 – Turn Your Experiences Into a Job Success: Learn to articulate the leadership skills you learned while on study abroad, co-op or internship, employed by Michigan Tech or in the community, or while participating in your student organization events.
Presenter: Darnishia Slade, International Programs and Services
---
SPORTS & WELLNESS
Tech's Sunday Hockey Game to be Streamed Live
Michigan Tech's game at the Desert Hockey Classic this Sunday will be available live via Pac-12.com. Fans can watch the game free-of-charge by clicking HERE.
The Huskies will play at either 2 p.m. or 5 p.m. ET on Sunday depending on the result of Friday's showdown with UCONN. Arizona State, who is hosting the event, will play the late game Sunday regardless of its result in the semifinals vs. Yale.
There is no live broadcast or stream of Tech's game today. Those not making the trip to Arizona to watch the Huskies take on Connecticut can listen to the contest live on Mix 93 and Pasty.net or follow along on Twitter (@mtuhky) for live in-game updates.
---
---
---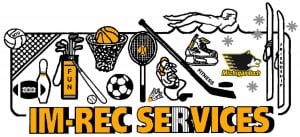 Upcoming Intramural Events
Entry Deadlines:
Spring Basketball (Men's, Women's, & Co-Rec): January 15 @ 1:00 pm
– Season Starts: Week of January 18
Co-Rec Volleyball League: 21 – Jan 15 (3:00 pm): January 15 @ 3:00 pm
– Season Starts: January 21
Bowling (Men's, Women's, & Co-Rec): January 15 @ 3:00 pm
– Season Starts: January 21
Register your team at www.imleagues.com/MTU
Intramural Officials' Meeting/Clinic Schedule:
Basketball
RULES/STATIONS: Tuesday, January 12 @ 6:00 pm – SDC, Room 121
SCRIMMAGES: Wednesday, January 13 @ 6:00 pm – Multi Court #4
WRAP-UP MEETING: Thursday, January 14 @ 6:00 pm – SDC-Rm 237
Volleyball
RULES/CLINIC: Tuesday, January 19 @ 6:00 pm – SDC, Room 121
– No Experience Necessary! We will train everyone who is interested.
– Officials are paid hourly with opportunities to become state certified and work outside contests to earn more money.
– If you are interested in officiating, you must attend all of the sessions for that sport.
– For more information please email imsports@mtu.edu.