MICHIGAN TECH LODE STUDENT NEWSPAPER

---
ENTERTAINMENT & ENRICHMENT
BIGFOOT Snowshoe Event 2/6/16
The Bigfoot Snowshoe Event is a chance for folks to get out and enjoy the trails and woods on the Michigan Tech Trail System. Now in it's 19th year, we continue to offer rental snowshoes for use at no charge with a photo ID. Door prizes will be drawn at 11:15am and you do not need to be present to win. Snacks and light refreshments will be available as well. Trails will be marked for rental snowshoe users to ensure availability for everyone, but participants with their own snowshoes are encouraged to explore more of the trails.
Please dress for the weather and join us for a great event!
Registration 8-10:30am
Waxing Shed, Michigan Tech Trails
Go to the website for more info on events and price.
---
Filipino Cuisine at Khana Khazana
Khana Khazana will serve Filipino cuisine from 11 a.m. to 1 p.m. tomorrow in the MUB food court. The cost is $7.25 for a full meal including a fountain soda.
The menu includes:
Pineapple Chicken Afritada: Chicken simmered in tomato sauce and dressed with potatoes, bell peppers, onions and pineapple served with rice.
Vegetable Lumpia: Spring roll filling with stir fry vegetables.
Pinoy Apple Salad: Fresh apple and fruit cocktail with Filipino dressing.
NEXT WEEK Friday 1/29:
The Iranian Community at Michigan Tech, along with the support of Dining Services, will raise raise funds to support children of Syria http://www.unicef.org/emergencies/syria/. 
The Iranian dishes will include Chicken Cutlet, Potato Kuku (potato pancake), Aush (hearty soup of vegetables, rice noodles, and beans), and Halva (sweet dessert).
---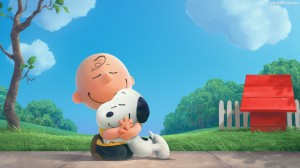 Film Board Showing The Peanuts Movie 3D
The Peanuts Movie 3D in Fisher 135
Friday, Jan 22
 @ 
5:30
, 
8:30 and 11:30 pm

Saturday, Jan 23
 @ 
2:30
, 
5:30
, 
8:30
, and 
11:30 pm

Sunday, Jan 24
 @ 
2:30 and 5:30 pm
Tickets are $3 and Concessions are $1. Since this is a 3D showing, 
PLEASE BRING YOUR HUSKYCARD
 to check out 3D glasses.
Hope to see you at the show this weekend.
---

 Come Dance with NOSOTROS
Learn how to dance to Latin music on Saturday, January 23 from 8-9PM with open floor from 9-11PM. This is a free event and no partner needed. Open to the public and all levels are welcome.
---
Opening Reception For Noise Floor Tomorrow
Noise surrounds us. In the industrial world we are constantly bombarded with sounds, most of which we no longer even notice (the hum of compressor motors, the whine of routers, the whirr of hard drives, the roar of lawnmowers).
Noise Floor is an interactive exhibit by artist Josh Loar (VPA), focused on the pervasive noise around us, mechanical and cultural–bringing into focus sounds that we normally shut out of our conscious minds.
Join us for a reception with the artist at 5:30 p.m. tomorrow. in the Rozsa Gallery A-Space. This exhibit is free and open to the public, and will be in the Rozsa Gallery A-Space through jan. 30.
Gallery hours are 8 a.m. to 8 p.m. M-F and 11 a.m. to 8 p.m. on Saturdays. Loar, Professor of Practice in the Department of Visual and Performing Arts, is a multimedia artist and designer whose works have been featured in galleries and salons from NYC to Los Angeles, and his design and music composition has been featured in countless stage shows, films, TV programs, theme parks, concerts, and so on. He is a composer, multi-instrumentalist, producer, director, writer, painter, filmmaker, and all-around general artist type.
---
WORKSHOPS, MEETINGS & INFO SESSIONS
HuskyLEAD, Financing and Budgeting for your Organization
The HuskyLEAD session "Financing and Budgeting for Your Organization" will be held on 
Tuesday, January 26
 in Fisher 135 at 
6PM
.  Find out what steps your organization must take when applying for funding through the Undergraduate Student Government (USG).  
This workshop is a requirement for registered student organizations applying for funding for the 2016-2017 academic year.
  The presenter will be Braeton "Guy" Ardell, treasurer for the USG.  Other USG members and personnel will be on hand to answer questions you may have.
HuskyLEAD is sponsored by Student Activities, and any questions, comments or ideas can be directed to Maryann Wilcox at 906-487-2402 or mawilcox@mtu.edu.

---
Apply to Join the Pavlis Honors College
Are you interested in joining a community of self-motivated, independent-thinking students who take charge of their education and full advantage of all that Michigan Tech has to offer? If so, consider applying to the Pavlis Honors College's Scholars and Leaders Programs.
All motivated and committed undergraduate students in good academic standing are invited, regardless of GPA.
The current application window will remain open until March 1 for students wishing to join the college in fall.
All scholars and leaders students take core courses, participate in an immersion experience and carry out an honors project. The Scholars and Leaders Programs offer multiple pathways for students to complete the requirements for Pavlis Honors College designation on their diplomas and transcripts as well as special recognition in the graduation program.
One pathway is the well-established Pavlis Institute for Global Technological Leadership which is designed to prepare students to become successful leaders through focused coursework and interdisciplinary, team-based project work implemented in a cross-cultural environment.
Students applying to this program should have at least three years remaining in their undergraduate degree program and be prepared to travel to one our foreign project centers the summer between their third and fourth years of study at Michigan Tech.
A second pathway is the new Peace Corps Prep program, an official partnership with the U.S. Peace Corps. This program prepares undergraduates for Peace Corps service or other cross-cultural, community-based professional work. Students gain cross-cultural and foreign language learning experience in and out of the classroom. They also gain first-hand experience in a prominent sector of community development work, such as health, education or environment. The Peace Corps Prep program emphasizes establishing strong cross-cultural professional partnerships and developing an interdisciplinary framework for addressing pressing global problems such as climate change, sanitation, childhood malnutrition, girl's education and others.
Students can customize their area of focus to fit their personal interests. Students applying to this program should have at least two years remaining in their undergraduate degree program.
Third, is the Custom Pathway Program, where students can customize their own pathway to incorporate an enterprise experience, student research, an entrepreneurial endeavor or an industrial internship, to name just a few options, to complete the Pavlis Honors College requirements.
If none of our established pathways suit your needs and interests, design your own and work with the college's faculty and staff to realize your vision for success.
For more information, read here and attend one of the following Pavlis Honors College Information Sessions scheduled in the coming weeks. All information sessions will be held in the Pavlis Honors College Collaboration Space – Minerals and Materials Building, room 722 (facing the Portage Canal).
January 28

 — from 

noon-1 p.m.

February 11

 — from 

6-7 p.m.

For more information on the college, visit: honors@mtu.edu
---
Muslim Student Assoc. Hosting a Lecture from Dr. Ahmed Taha
The Muslim Student Association at Michigan Tech is pleased to invite you to a cultural lecture event on Thursday, January 28 from 5-7 PM at Fisher Hall Room 135. Guest speaker Dr. Ahmed Taha, will present on the Islamic concept of life and its teachings in directing the spiritual, social, political, economic, scientific and activism needs of both the human and society in a comprehensive, balanced, and harmonious way. The correct meaning and application of the misunderstood and misused term of "Jihad" will also be discussed.
Following the lecture will be a Q&A Session.
---
Erin Brown, Motivational Speaker and L
eader in the World of Body Positivity  
Erin Brown is speaking on Thursday, February 25, 2016 at 6:00 pm in Fisher 135. Erin offers a unique perspective on health and fitness that starts from within. An approach of patience and love for finding happiness with your body.
For more on Erin Browns philosophy and recent blog post visit her site http://iamerinbrown.com/
---

Biotech Career Talk with Matthew Hymes
Come learn about an exciting career in the world of Biotech on Thursday, January 28 at Noon in DOW 642. Michigan Tech Alum Matthew Hymes will be presenting about his career as a scientist and entrepreneur with biotech startups. 
Open to all majors and degree levels.
---
CAMPUS NEWS
Winter Carnival Stage Revue 2016
During Stage Revue, campus fraternities, sororities, and other organizations present skits full of college humor that brings the Winter Carnival theme to life! Come join us to see the final performance and comedian Jeff Scheen as our Master of Ceremony on Thursday, February 4 at 7:00pm in the Rozsa Center. Tickets are $5 for students and general admission is $10.
For more information please contact Kyle Mischler, kbmischl@mtu.edu.
---
COMMUNITY NEWS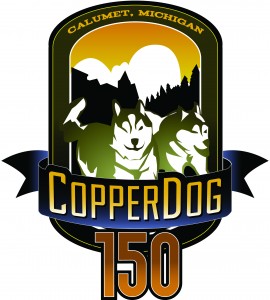 Volunteer Opportunity with Copper Dog
We are looking for volunteers for the 2016 CopperDog 150 race being held 
Feb 26-28, 2016
.
There will be a LEAD volunteer training session held on 
January 30
 at River Valley Bank Calumet from 
10am – noon
.
There will be an all hands volunteer training session held at CLK multi purpose room on 
February 20
 from 
10 am – noon
.
You may also reach Beth via email if you have questions at bethanneconley@copperdog150.com or 906-337-6919
---
Calumet Theater Hosting Benefit Concert
Entertainer Scott Helmer will be performing live in concert at the historic Calumet Theatre on February 14, as the final concert during his 'Support YOUR Cause' tour, which has helped raise over $1 MM for good causes across America. Summary of it and his next initiative at the following and below – Entertainer Scott Helmer to Launch 'Never Give Up' Tour in 2016
In addition to benefitting the Calumet Theatre, Scott's February 14 concert will also benefit Dial Help Community Support & Outreach Center and the Copper Country Humane Society – info here http://www.calumettheatre.com/events/event/scott-helmer-support-your-cause-tour/
Donation Price of:
$21.00, General Seating
$30.00 includes a Scott Helmer CD & a Elevator "Lift us UP" Button
---
SPORTS & WELLNESS
---
CAREER SERVICES
Career Services Learning Center 
---
An Internship or a Co-op is in Your Future
---
REMINDERS

ADVENTURE SPRING BREAK 2016 with the Outdoor Adventure Program
The OAP student staff plan a number of Spring break adventures for students. The OAP prides itself on offering a quality experience in the outdoors, planned and led by student trip leaders. Our student trip leaders have extensive training, including Wilderness First Responder Certification and previous trip leader experience. Our trip leaders spend a great deal of time researching and planning these trips to ensure a safe, fun, and sometimes educational experience for their peers.
Yosemite Valley Experience! Live in Yosemite Valley, California for the week! Activities could include hiking, skiing, snowshoeing, ice skating, climbing, and soaking in the Yosemite Valley culture. Price: $300 (+ airfare to San Francisco Airport)
Southbound Experience – Orange Beach, Alabama with pit stops at Red River Gorge and Mammoth Cave! Get your swimsuits ready! We will be snorkeling, go-karting, kayaking, spelunking, hiking, and beach bumming for the week Price: $550 (includes activities, travel, food, and lodging)
For questions, please contact the Outdoor Adventure Program at oap@mtu.edu or call (906) 487-2290 between the hours of noon-5:00PM.
---
OAP Offering Snowshoe Rental Deal
For the month of January 2016 the Outdoor Adventure Program (Located at 207 East Street) is running a deal for snowshoe rentals, Rent 1 get 1/2 off second pair. The rental center is open Monday – Saturday noon -5:00PM and 6PM-8PM on Sundays. Call 906-487-2290 for more information.
---