---
Thai Cuisine at Today's Khana Khazana 
This week at the Memorial Union North Coast Grill and Deli, we are featuring a menu from Thailand:
Chicken Masaman Curry (Thai Peanut Curry)
Ajad
Sagu Khoa Pod (Tapioca with Sweet Corn)
Serving is from 11 a.m. to 1 p.m. today (Friday, June 9). The cost is $5.95 and includes a fountain beverage. Visit Khana Khazana on Facebook.
---
Moment of Silence for Victims of Terrorist Attacks
Members of the Iranian Community at Michigan Tech are asking the campus community to join them in a moment of silence to show their condolences for the victims lost in the tragedy of terrorist attacks in the Middle East, Europe, Asia and Australia.  The event will be held on Tuesday, June 13th at noon in front of the Husky statue.  For questions about the event, contact ircom@mtu.edu.
---
K-Day Registration for Student Organizations Open Now
K-Day Registration is officially open, so reserve your spot now!  Space and resources are limited, so do not delay!
K-Day, or Keweenaw Day, is an annual tradition that will be held on 
Friday
September 8
beginning at
noon
. Students head to McLain State Park for an afternoon of food, fun and music.  K-day typically sees 3500-4000 students so this is an important recruitment opportunity for your organization.  Please have your organization's event finalized 
before
 registering 
H

ERE
.  This year's theme is "Welcome to the Jungle!"…. so get out your Safari gear!  Questions about K-Day can be directed to Rochelle Spencer at 
raspence@mtu.edu
 or call 
906-487-1963
.
---
– Purchase a trail pass and check out the 
Tech Trails
 for mountain biking, hiking and disc golf.
– Reserve a court at 
Gates Tennis Center
 for a game of pickle ball or tennis. The softball fields and sand volleyball fields are available for rental.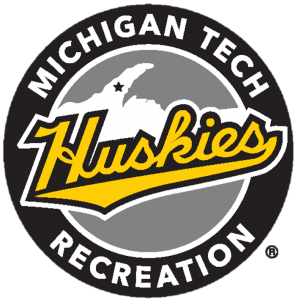 ---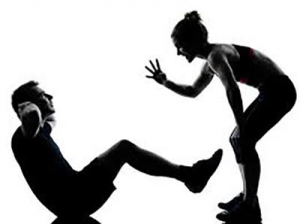 Certified Personal Trainer
Michigan Tech Recreation is seeking dynamic personable individuals to join our exclusive personal training team at the SDC. This is an excellent opportunity for certified personal trainers or health, fitness and exercise science graduates. We are looking for key team members representing fitness to assist our customers achieve their fitness potential by providing customized fitness programs, passionate encouragement, empowerment and lifestyle changes for lifelong fitness. As a condition of employment, this temporary, part-time, hourly person will work as a personal trainer exclusively for Michigan Tech Recreation, and must be available evening and weekend hours. Requirements include an academic degree in a fitness related field, current personal trainer certification from a nationally recognized organization, with a minimum of two years professional personal training experience. Additional temporary hourly employment opportunities are available as group fitness instructors.
See attached for a complete job description.
Apply online at michigantechrecreation.com top banner Operations, Employment Application.
Michigan Technological University is an Equal Opportunity Educational Institution/Equal Opportunity Employer, which includes providing equal opportunity for protected veterans and individuals with disabilities.
---